22nd December 2021
24-hour hospice care continues through festive season
Care teams from Nottinghamshire Hospice will be working in patients' homes day and night throughout the Christmas period.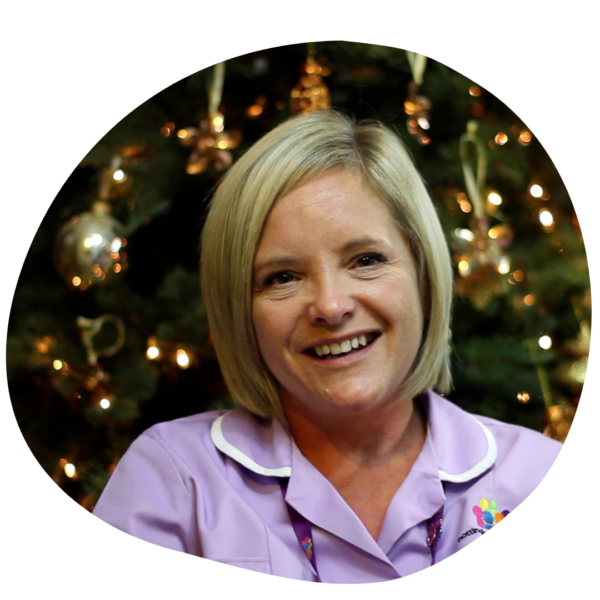 ---
---
Nurses and healthcare assistants will be caring for patients across Nottinghamshire in the last days and hours of their lives and supporting their families.
Healthcare Assistant Leanne Porter,  pictured below,  has worked each Christmas since she joined the hospice in November 2019 and will be working Christmas Eve this year. She lost her own mother three years ago just before Christmas which she says gives her empathy with the families she visits.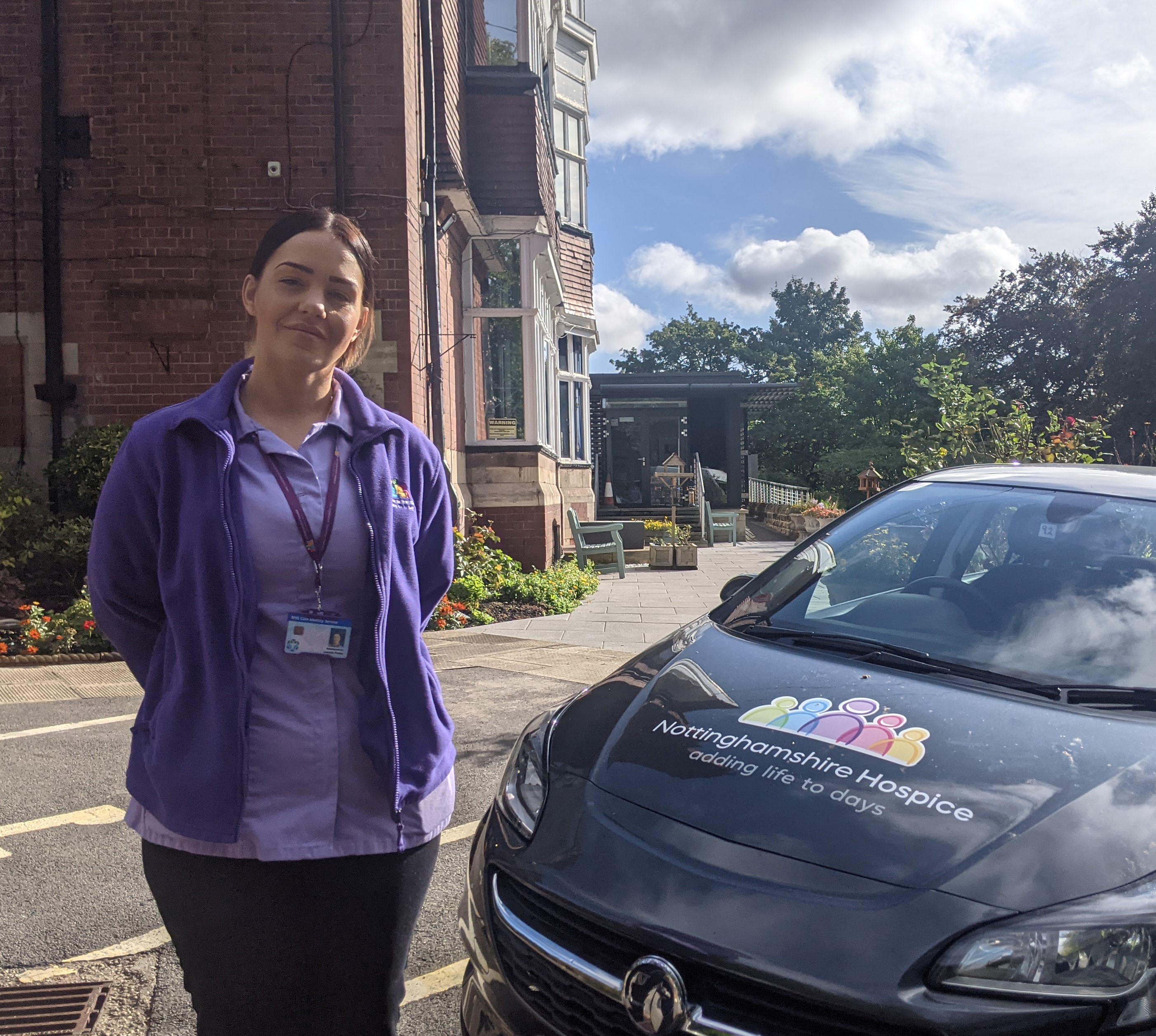 She said: "My mum died just before Christmas and it's the worst thing ever. I had my children to think about and you get pulled in different directions.
"It's really tough for families when someone is dying at any time of year but especially at Christmas as there are so many other pressures.  That's why it's so important that we are there, not just for the patient, but for the families and carers too. We are there to support the whole family – even if they just want to talk.
"Having been there yourself you understand the emotions families are going through. It helps in my role."
Care from Nottinghamshire Hospice enables patients to stay at home, keeping hospital beds free, which is especially important during the pandemic.
Rachel McCarty, Director of Care at Nottinghamshire Hospice, pictured above, said: "We can step in with a care package to help get people discharged from hospital, or to prevent them being admitted in the first place.
"We're all too conscious that for most of our patients this will be their last Christmas with their loved ones, so we aim to make it as comfortable as possible and enable them to be at home with loved ones around them."
At Nottinghamshire Hospice, we're proud to be the leading provider of palliative and end-of-life care services in Nottinghamshire. Learn more about our care services here.