23rd September 2021
Event: Swap Shop
Wednesday 20th October 2021
4:30pm – 5.30pm OR 6pm – 7pm
Nottinghamshire Hospice Radcliffe-on-Trent Shop, Unit 2, Main Rd, Radcliffe-on-Trent, Nottingham, NG12 2FH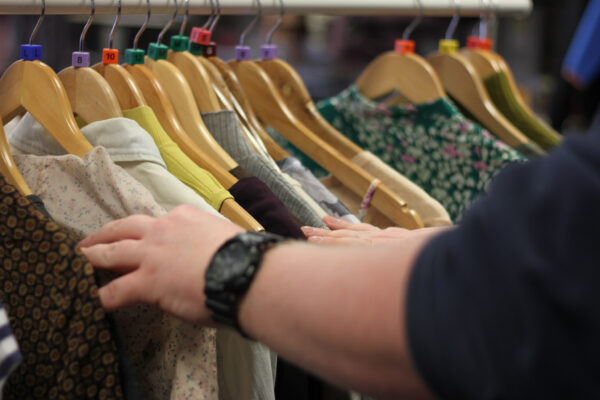 Donate five or more good quality clothing items and swap them for five items of clothing, shoes or bags of your choice!
Drinks and nibbles on arrival.
Support your local charity shop
Your donations are really important to us as they help raise money for end of life care for people across Nottinghamshire. £15 provides one session of bereavement support.
Ethical and sustainable
Buying second hand is a way to help reduce fast fashion. To make one pair of new blue jeans 20,000 litres of water is used from growing the cotton through to the dying process.
Please note clothing donations for this event must not be stained, damaged or bobbled. We do accept rag donations but please clearly label the bag before you donate.