3rd December 2020
National Grief Awareness Week: GriefLine
This week is National Grief Awareness Week,  a campaign aimed at raising awareness of the huge impact of grief and highlight support available. During the week – which runs until 8th December – we'll focus on how our services help bereaved families process their grief. Today the campaign looks at the effects of Covid-19 which has caused a wave of unplanned deaths throughout the year.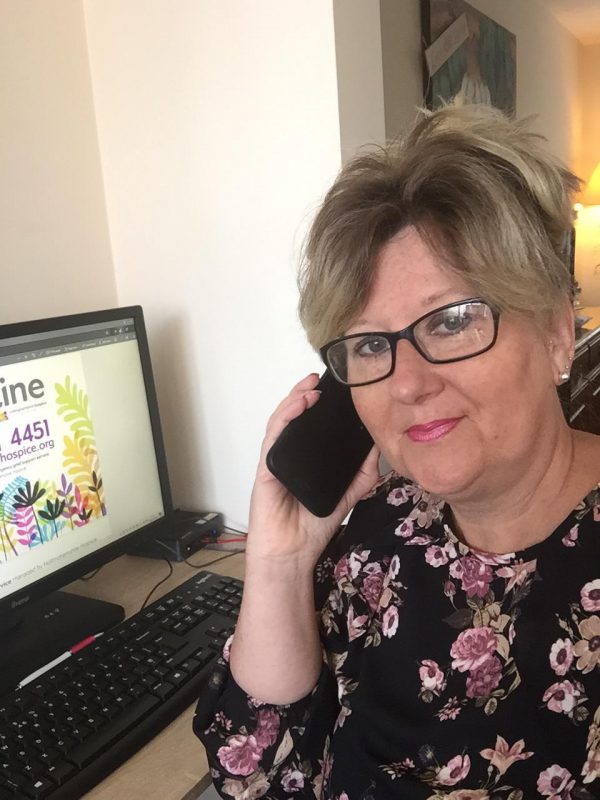 Early in the pandemic, Nottinghamshire Hospice set up GriefLine – a dedicated helpline for those affected by grief. It provides a sympathetic ear for callers and signposts them to appropriate services.
Since it was set up in May, our team of trained advisors have linked callers with agencies including a helpline supporting former coalmining communities, various mental health services, and practical support including food parcels. It has also organised ongoing support with the hospice's own bereavement counsellors and emotional support volunteers. Everyone who calls the GriefLine within its opening hours receives a guaranteed call back within two hours.
Stephen, 34, phoned the GriefLine after his wife Ruth died of Covid-19 aged just 38, leaving him feeling traumatised, grief-stricken and angry. Stephen and Ruth had been married for just over two years.
He said: "It's hard enough to be suddenly widowed, but to lose someone so young to Covid I'd say is the worst position you'll ever find yourself in your life. Calling the GriefLine definitely helped. It was good to have someone compassionately talk me through the service. The lady listened to me non judgementally then signposted a call to wellness in mind. She then called up again to confirm I'd got that call."
The helpline is open between 8am and 5pm Monday to Friday on 0800 111 4451 and anyone calling outside these hours will receive a call back.
GriefLine is just one of the ways in which Nottinghamshire Hospice supports those affected by grief. We provide counselling and emotional support for people experiencing a bereavement and hold regular bereavement support groups – currently carried out by Zoom. The next group session is due to take place on Saturday 9th Jan from 10:00 am to 11:45 am.