Donate
Every pound counts
Every pound counts here at Nottinghamshire Hospice.  From the coin dropped in the collection tin to the gift left in a Will, every generous gesture helps our patients and their families to receive the care and support they need, when they most need it.
Every year the lives of hundreds of people in Nottingham and Nottinghamshire are made better, and their future a little brighter, thanks to those pounds and thanks to people like you.
Gifts to the hospice come in all shapes and sizes, every one of them is as important as the next.
There are a number of ways you can make a difference today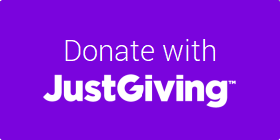 Cash or cheque donations: Send in cash or cheque payments (Cheques made payable to: 'Nottinghamshire Hospice Ltd.' please and posted to: Fundraising Team, Nottinghamshire Hospice, 384 Woodborough Road, Nottingham, NG3 4JF) or pop in and drop off cash donations at Nottinghamshire Hospice, 384 Woodborough Road, Nottingham NG3 4JF.
Giving by Standing Order: To set up a Standing Order, you must be the account holder of a personal bank or building society account. Contact your bank and provide them with our bank details i.e. Barclays Bank Account number 20885134, Sort code 20-63-25.
Other ways to donate
Whilst you shop on Amazon: Just 'favourite' or 'bookmark' this Amazon link. Every time you enter Amazon and buy products via this link Amazon will pay us up to 4% of the value of your order at no extra cost to you.