1st August 2019
Alexia makes a splash for Notts Hospice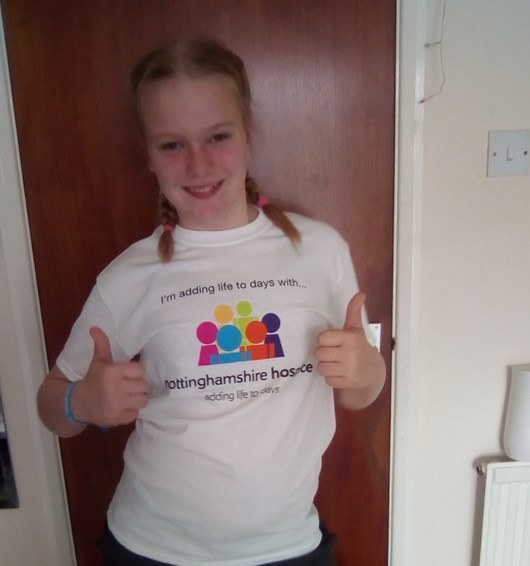 Ten year old Alexia fell in love with the hospice when she came for the Easter Egg hunt in March.
And when her mum Debbie explained what the hospice is for,  Alexia – who has recently lost her own grandma to pancreatic cancer – was determined to do something to help.
So she signed up for the Water Wipeout challenge – billed as the UK's wettest, muddiest fun run –  tackling water slides, tightropes, tunnels, hurdles, giant walls, cargo nets, spider's webs, balance beams, and lots of water and mud.
Alexia, who does figure skating at the National Ice Centre where she trains six days a week, easily coped with the 3k course. She smashed her fundraising target, bringing in an impressive £546 for the hospice.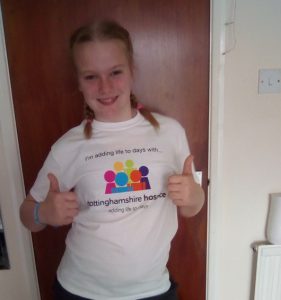 Debbie said: "When I explained what end of life care was she just wanted to help. As well as losing her nan, her grandad has cancer so she understands. It means more if you are going through it yourself.
"She's done fundraising challenges before but this is the most she's raised. I'm very proud of her. She works hard and she really enjoyed Water Wipeout. Now she wants to do a 10k but is too young to register, so she will have to wait until she's 12."
Alexia said: "I am just happy I can help make a difference."
Roxanne Hickling, fundraiser at Nottinghamshire Hospice, said: "What Alexia's done for the hospice is truly impressive. The money she's raised will provide crucial care for patients at the end of their lives."
If you'd like to take on a challenge to help our patients, find out how here.