Address:
45 Main Street, Burton Joyce, Nottingham, NG14 5DX
Opening Hours (subject to staffing levels) :
Monday to Friday: 9am – 5pm
Saturday: 9am – 4.30pm
Sunday: Closed

About the shop
You can find us situated at the centre of the village, close to the post office.
Our shop is accessible with no steps and has a ground floor only. You can park directly outside the shop for a limited time or there is a car park to the left of the shop free of charge, ideal for dropping off your donations or filling up your car after a successful shop!
The Charity Shop Gift Card
Hospice supporters and fans of preloved clothing and accessories can now buy a special gift card redeemable at our ten shops. Find out more.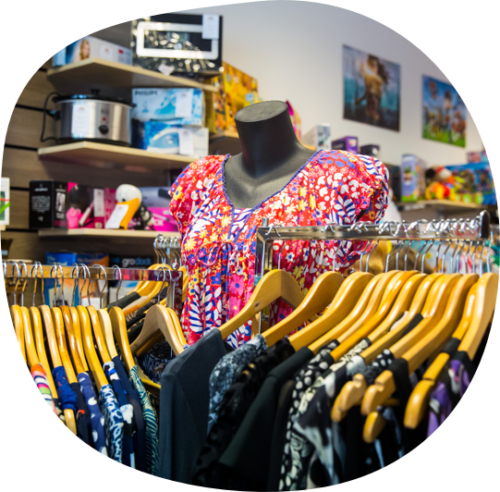 Volunteer in our shops
Do you have good communication skills and enjoy helping people? We are looking for volunteers to help in our charity shops. Working as part of a team you will be helping to contribute towards raising funds for the hospice. This is great role where you will make friends, have fun and learn new skills.
Learn more Visit us