25th February 2021
All female DJ lineup scoops £1K in Valentines fundraiser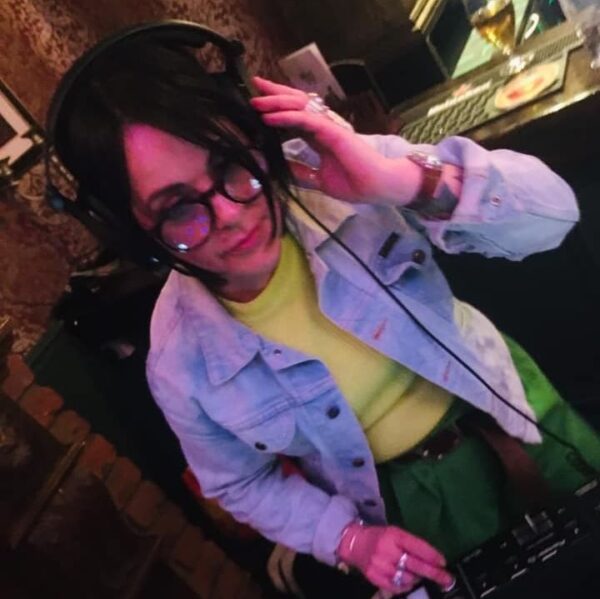 Five female DJs who made friends online through the power of music put on a six-hour live-stream Valentines fundraiser to support Nottinghamshire Hospice and St Barnabas Hospice in Lincoln, raising more than £1,000.
Jakki D, a member of the Lincoln-based Ultrasound DJ collective, teamed up with the other DJs to host the virtual event on the MyHouseYourHouse Platform on Twitch TV.
Jakki, pictured above, knew first-hand the importance of end-of-life care after her father and a close friend died of cancer.  She recently got the all-clear from breast cancer herself after a gruelling treatment regime including surgery, chemo and radiotherapy and wanted give something back to help others.
Jakki said: "All the girls were happy to get involved in a special all female line up which was also for Breast Cancer awareness which is very close to home. I lost my friend and my dad to cancer and I had breast cancer myself. Music kept me sane during my illness and more so through lockdown. It has been my heartbeat."
Ultrasound had many events lined up which had to be cancelled due to lockdown, including a charity fundraiser for breast cancer awareness. Jakki suggested the idea that the event could be hosted online instead.
"Lockdown was and still is a problem for many people and Ultrasound had been hosting a regular slot online during this period. When we approached Alex from MyhouseYourHouse he was very supportive and agreed to host the event on the platform," she said.
"I have made friends with lots of different people through the power of the Internet and via our livestreams on MyHouseYourHouse. Being able to communicate so frankly with our new virtual friends has helped build a sense of community, so to collaborate and create the event was an exciting manoeuvre."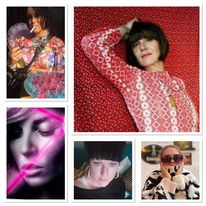 The DJs promoted the event through a 'meet the girls' event on Facebook which reached 7,700 people. They smashed their original £600 target, raising more than £1,200 through online donations.
"The event went bigger and better than we'd expected. The traffic of people listening created an amazing vibe. It was an online spirit and atmosphere I myself had never experienced. There was a lot of banter and the buzz on the chat was just brilliant!," Jakki added.
Nottingham DJ Jodie Parker, who also took part, has connections with the DIY collective. Jodie suggested Nottinghamshire Hospice as a charity to support because DIY DJ Pete Woosh who passed away last year received care from the hospice at the end of his life.
"Because of Pete's connection with Notts Hospice and his commitment to great causes, the hospice was an obvious choice," she said.
Rebecca Taylor, Community Fundraiser at Nottinghamshire Hospice, said "We're so impressed by what this group of DJs have done to raise funds. The event was a huge success and we're really grateful for their support."
Many thanks to all the DJs who took part, who are Liane Davey (Dig DeeP), PoPPie (Ultrasound), JakkiD (Ultrasound), Jodie P (The Big Faces) and Notts DJ CrazyP Danielle Moore and to Alex Traska from MyHouseYourHouse who hosted the event.