24th November 2022
Anna's Curry for a Cause set to raise £60K
Hospice supporter Anna Burrows has raised more than £59,000 for Nottinghamshire Hospice by organising twice-yearly curry lunches since 2004. The popular event at Nottingham's Laguna Tandoori Restaurant returns this Sunday and looks set to push that total to well over £60,000.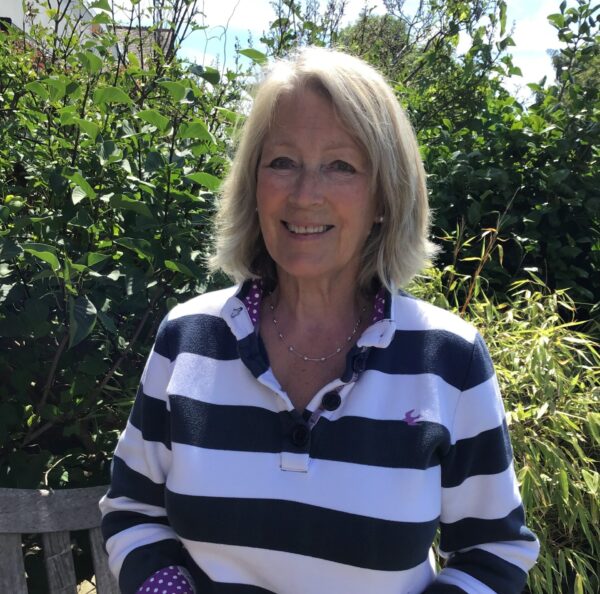 Anna, from Mapperley Park, started fundraising for the hospice after her mother Cecilia received Hospice at Home care at the end of her life in 2004.
Anna said: "Mum wanted to die in her own bed in her own home with her family around her looking out at the dahlias in her garden. It meant such a lot to her and to the whole family that she got her wish.
"I don't know what we would have done without the support from the hospice. That's why I started fundraising for this great local charity."
Each curry lunch caters for more than 100 diners and includes a three-course meal with wine at a ticket price of £30 per head. There's also an auction and raffle to raise funds for the hospice.
Local support
Over the years Anna has garnered support from numerous businesses in the area who have donated prizes.
Companies who have supported Anna's event this year include Slater Menswear, who have contributed a £100 voucher; Manor Court, Thorpe who have donated an overnight stay for two; Levin's Jewellers who have provided a pair of silver-topped hallmarked decanters and Lidl who have supplied festive and gourmet food for the hamper.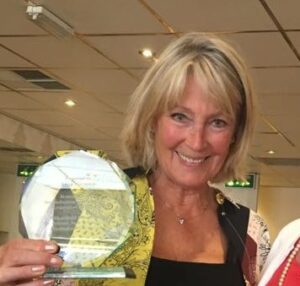 Anna, pictured above, added: "People seem to enjoy coming. Tickets have sold out for Sunday and we have some fabulous prizes.
"I'm so grateful to everyone who has donated prizes and to Tony at the Laguna for once again putting on the event at low cost. We're very grateful for his support."
Future events
The event has taken place each year without fail apart from in 2020 when COVID lockdowns prevented it going ahead, but Anna says this may be the last time she organises the lunch. She'd be delighted if somebody else could take over running the event.
Paul Hawkins, Individual Giving Fundraiser at Nottinghamshire Hospice, said: "Anna's generosity and dedication for so many years has been awe-inspiring and she's raised a phenomenal amount of money for the hospice.
"We're so grateful to Anna for her continued support, to the Laguna restaurant for hosting and to all those companies who have supported the event by donating prizes."
If you have a fundraising idea or would like to support the hospice in other ways, there are many ways to get involved. Find out more here!