29th September 2022
Annette runs London Marathon in memory of much loved father
A runner who originally signed up for the cancelled 2020 London Marathon finally gets to run the race in the capital this Sunday in her father's memory.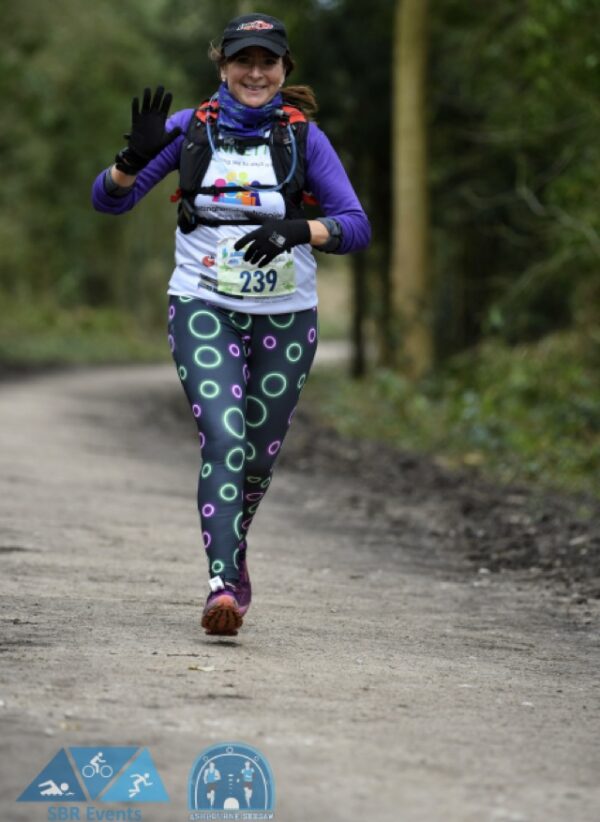 Annette Knowles was selected for Nottinghamshire Hospice's only London Marathon ballot place that year but due to the pandemic the event was cancelled.  She signed up to raise vital funds to help patients at Nottinghamshire Hospice as a thank you for her father's care.
Her father Alan died in April 2019, aged 79, just four weeks after being diagnosed with advanced lung cancer. The family received overnight Hospice at Home care at Alan's Gedling home in his final weeks.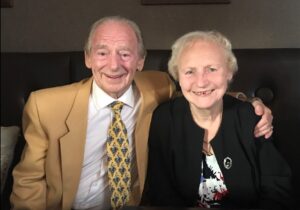 Annette, who  cancelled a family holiday when she learnt of her father's prognosis, said: "He declined very quickly so I went to stay at Mum and Dad's to help look after him. I was sleeping on the settee and mum was on a camp bed. When you're caring for someone 24/7 it's so tiring.
"The people who came from the hospice were so nice, and having that support made a big difference. Knowing someone's there who will let you know if anything happens means you can get some sleep."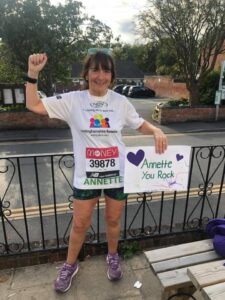 Annette ran the London Virtual Marathon in October 2020, completing the distance around her local area of Lowdham and Stoke Bardolph. Running buddies from her club  –  Notts Women Runners – accompanied her for some sections of the route. She ran the race virtually again last year.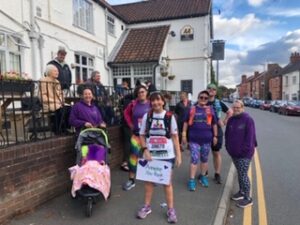 She originally set herself a target of £1,500 but has now raised nearly £3,000 for Nottinghamshire Hospice. She has also raised money through a host of other activities in her local area of Lowdham including a charity disco and a series of prize draws.
Annette has battled on through injury and despite having continuing issues with a foot and leg injury, she's determined to go the distance on Sunday. She recently took part in the Great North Run as part in preparation for the race.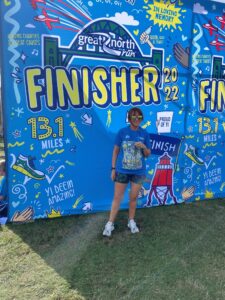 Annette, who started running 10 years ago, has completed numerous half marathons and countless other races. She finds running helps her channel her grief for her father.
She said: "It's been a long haul and I'm feeling quite nervous about the race but I'm determined to give it my best shot."
Paul Hawkins, Individual Giving Fundraiser at Nottinghamshire Hospice said: "We really admire Annette's determination in keeping up the training despite her injury, and her dedication to the cause. We're so grateful for all the money she has raised for us."
If you fancy taking on a challenge for Nottinghamshire Hospice or supporting us in another way, there are lots of ways to get involved. Find out more here.