6th January 2021
Big Give delivers £40K funding boost for palliative care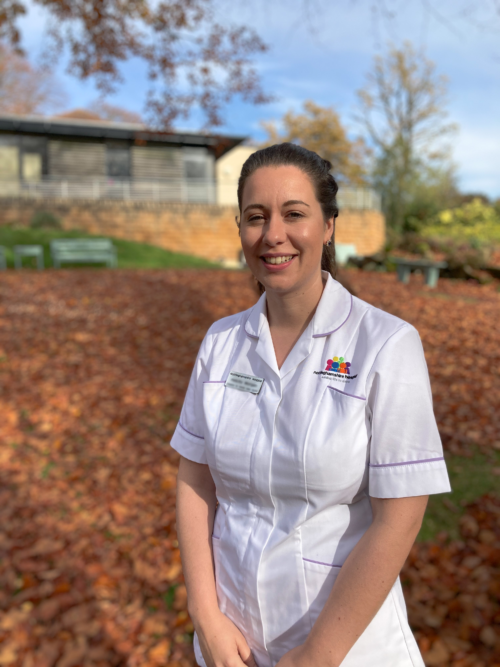 A match-funding campaign to fund a new palliative nurse for a year has reached its £40,000 Christmas target.
Nottinghamshire companies and national foundations pledged match funds totalling £20,000 which paired with online donations from hospice supporters through the Big Give platform in December. A number of offline donations also helped to meet the target.
Water company Severn Trent awarded a grant of £5,500 from its £1 million Emergency Fund. Finance company Capital One pledged £7,500, and Law firm Eversheds Sutherland contributed £2,000. St James Place Foundation awarded a gift of £10,000. Big Give charity champions the Hospital Saturday Fund also offered £5,000 match funding.
Paul Jackson, Group Chief Executive at the Hospital Saturday Fund said: "We've supported Nottinghamshire Hospice with grants since 2010 and we are very much aware of the important work they do so we were pleased to be able to support them again through the Big Give.
"We're delighted to hear they now have the funds for a new palliative nurse at the hospice. We know what a great help this will be to their work supporting those in need and their families."
The money will fund a palliative nurse in the Hospice Outreach and Discharge Support service (HODS), introduced during the pandemic to fast-track patients out of hospital so they could be cared for at home, freeing up beds for Covid-19 patients.
Tori Harrison, Individual Giving Fundraiser at Nottinghamshire Hospice, said: "We're truly grateful to all these companies for their generous support and all those who donated. This means we can employ and fund our nurse for a whole year which is brilliant and some much needed good news to start 2021."
The Big Give campaign formed part of a fundraising drive at the hospice to counter a projected shortfall of up to £400,000 caused by shop closures and event cancellations in the wake of the pandemic. You can support the hospice here