17th March 2022
Big Style Swap event donates items worth £1.3k to hospice shops
Fashion-conscious clothes-swappers flocked to the Big Style Swap event at Nottingham's Nonsuch Studios last Saturday, bringing with them 700 high quality items of clothing, shoes and accessories to exchange.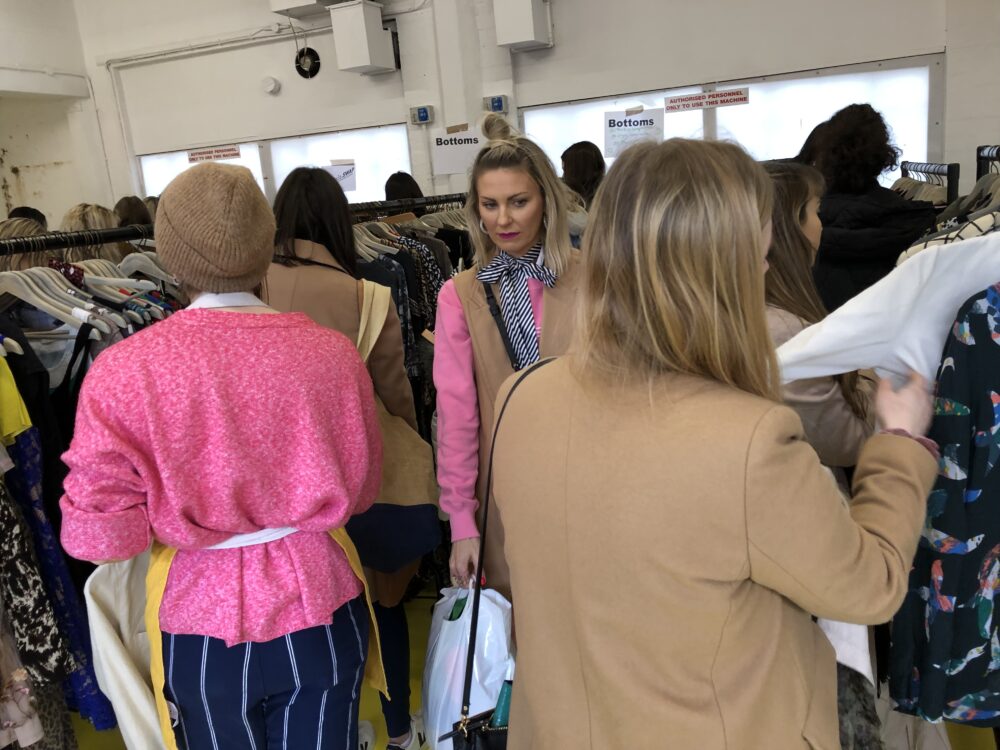 People came to drop off clothing, browse the rails and choose items to take home in the first of a series of five swaps planned for this year by organisers Sarah Jackson and Zoe Summeyer – pictured below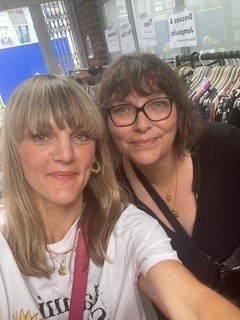 Afterwards, leftover items with a retail value of £1329 were donated to Nottinghamshire Hospice shops.
Jayne Daniels, Retail Support Manager at Nottinghamshire Hospice, one of a team of volunteers who helped at the swap, said: "It was a fabulous event, there was a real buzz. It was great to see so many people there, and it's a huge win for the hospice as so many high quality left over items are now going out on the shelves of our shops."
Among those attending were veteran and first-time swappers, all looking for ways to refresh their wardrobes in a way that doesn't cost the earth and benefits the hospice too.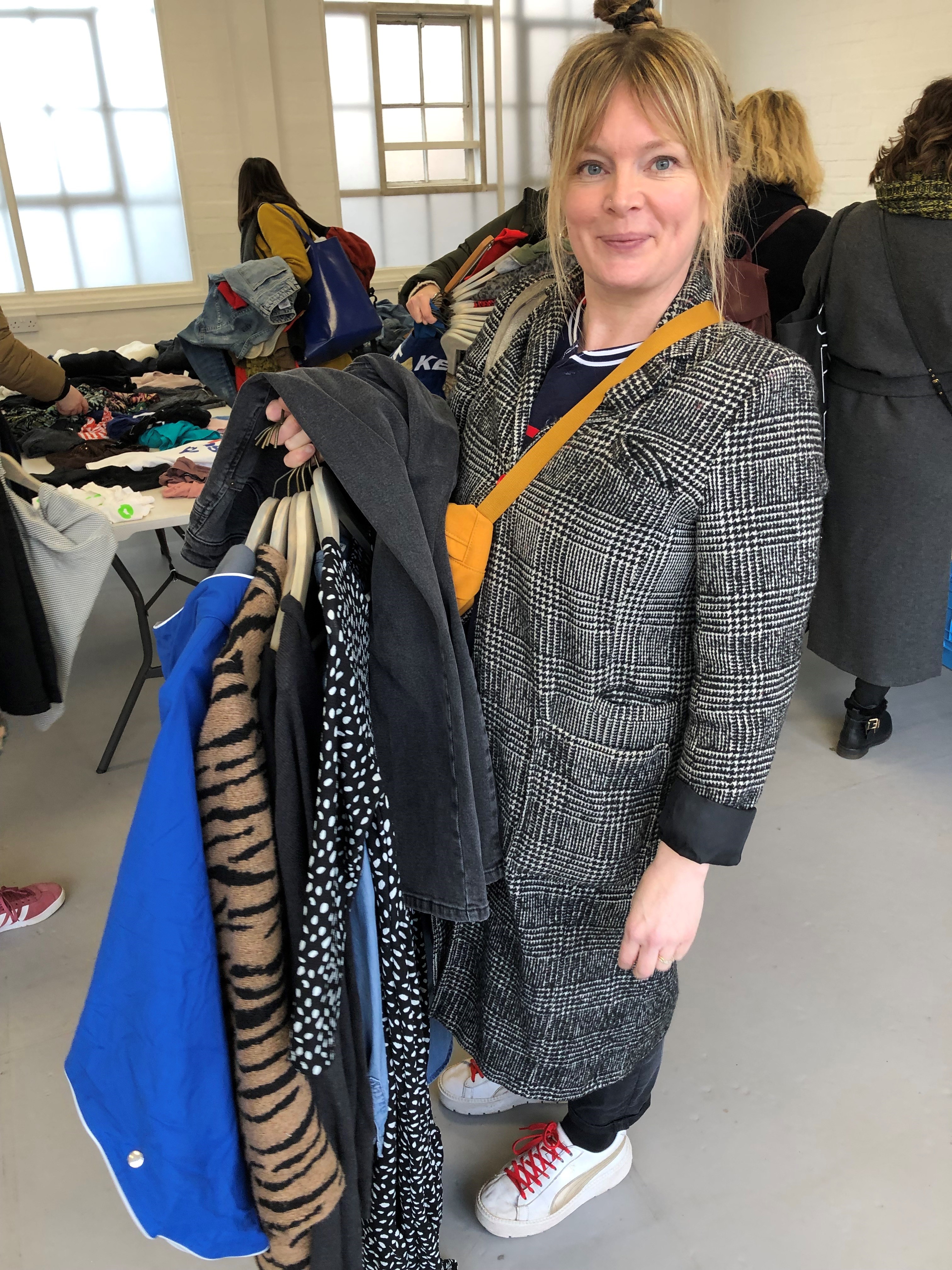 Laura, new to swap events – pictured above – said: "This is the first one I've been to and I absolutely love it. I'd been meaning to come to one as I had lots of things to get rid of. I've found loads! I'm really happy."
Charlotte – pictured below – enjoys the social elements as well as the opportunity to swap items. She said:  "I love it. It's a fabulous opportunity to meet friends and get together and sustainably swap great clothes."
Karla – pictured below – is a seasoned swapper. She said: "I've been before. I love that you can find stuff you wouldn't see in the shops. I like the social element and the fact it's giving clothes a new lease of life."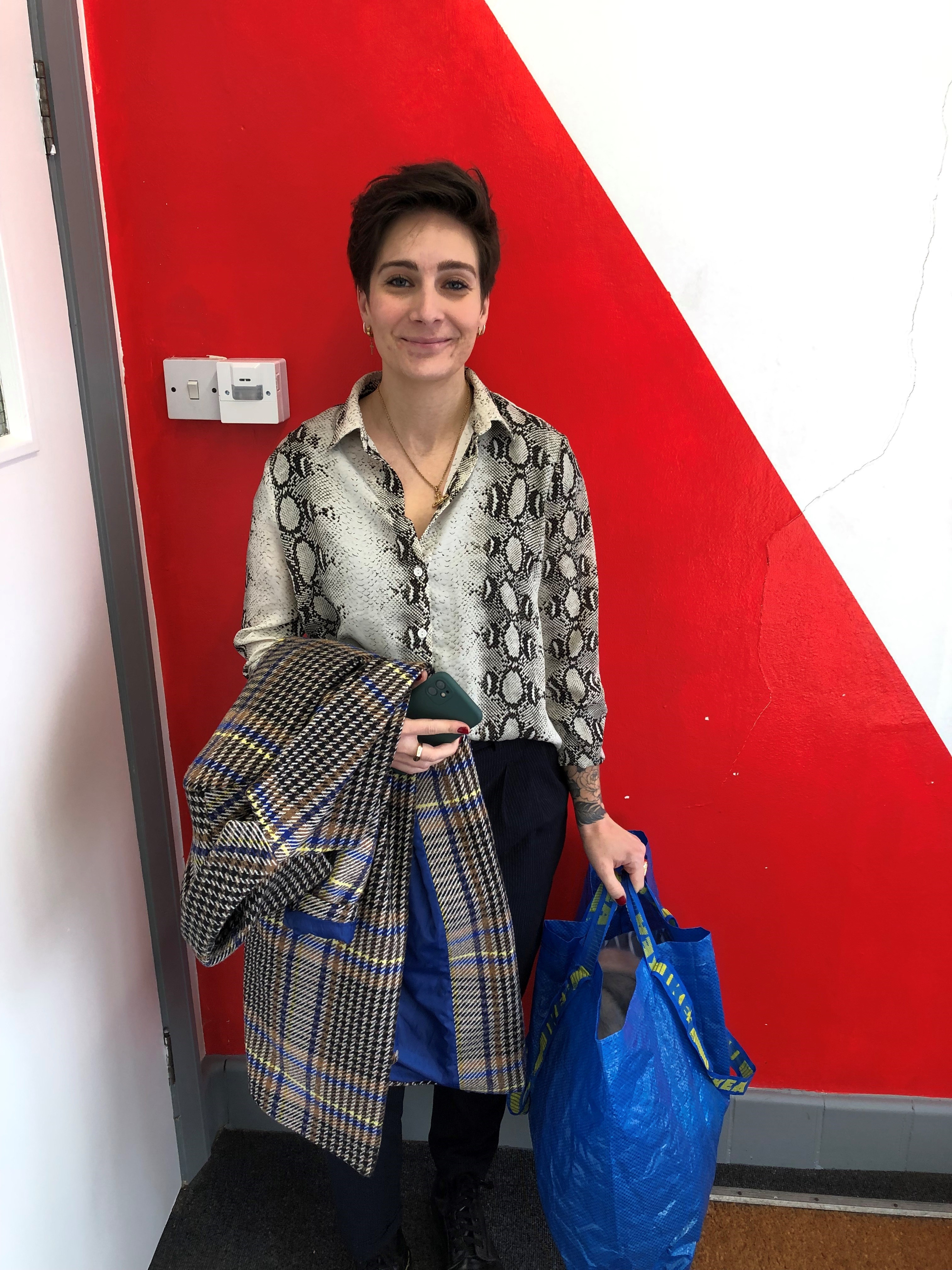 Organisers Sarah and Zoe are planning further events in the city throughout the year.
Zoe, an arts officer and trained textile designer, said: "It's great to see so many people embracing our events and it feels good that all the leftover items have been taken for resale in Nottinghamshire Hospice shops across the county.
"Shop revenue supports people and their families at the end of life, so not only are we reducing environmental waste, we're helping people in need closer to home."
Sarah, a fashion buyer and fashion business lecturer at Nottingham Trent University, said: "The swaps are all about circular fashion and making sure nothing goes to waste. What we love about it is at the end, everything goes to the hospice."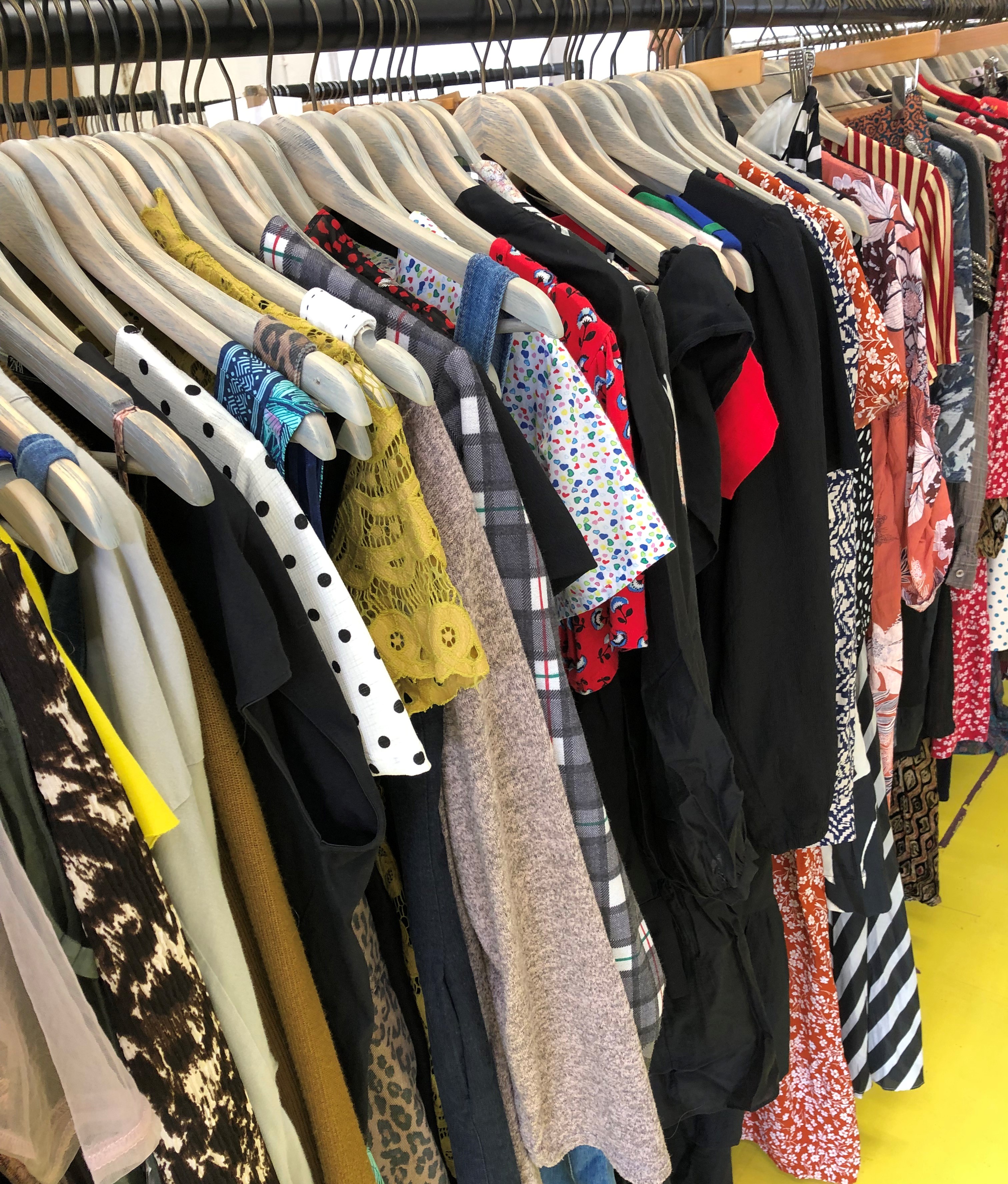 Latest figures suggest the average person in the UK owns 115 items of clothing but hasn't worn 30 per cent of them in the last year – estimates suggest there's at least £30 billion of unworn clothing hanging in wardrobes across the UK. Swap events are a way of giving those items a new lease of life.
As clothes swaps grow in popularity, Sarah and Zoe's events are blazing a trail for circular fashion in the midlands. Social media influencers and swap organisers from London and other cities have got in touch. Swappers from as far afield as Sheffield, Leicester, Birmingham and Lincoln have travelled to their events.
Nottinghamshire Hospice is always grateful for good quality donations for its ten shops. By giving not binning things you no longer use, you'll be converting your donations to hospice care, as well as reducing landfill and protecting natural resources. Find out more here.