12th May 2020
Celebrating our nurses on International Nurses Day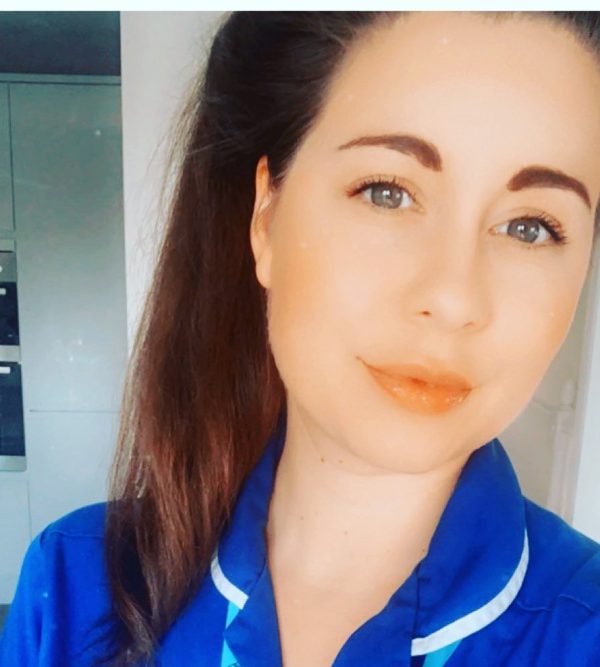 For International Nurses Day we shine a light on all our registered nurses who have adapted fast to the Coronavirus crisis. Some have been redeployed into Hospice in your Home teams, one has come out of retirement to re-join the nursing team and others have stepped straight into front-line roles as new starters in the organisation.
Today we feature four of our new recruits to the team.
Hospice at Home Lead Nurse Felicity Morgan joined the team straight from a COVID-19 ward at Nottingham's City Hospital. Felicity, who had already applied to join the hospice before the virus struck, was working her notice in the NHS when Coronavirus peaked. She said it gave her an excellent grounding in caring for patients at the end of their lives.
"We were admitting patients from 999 calls, A&E, and GPs and at the start, numbers were high and it was very stressful as patients were so poorly. I had the option of staying on the COVID ward and delaying my start date at the hospice but numbers had got much lower as the weeks went on so I was happy to start work at the hospice," says Felicity.
"I've weathered the storm and the experience definitely helped and shaped me. When patients were nearing the end of their lives I spent a lot of time with them.  That time has given me a deeper understanding of how precious those last days are and the importance of the end of life care we provide here at the hospice."
Alana Singh, an award-winning Nightingale Nurse, joined the hospice to work in Day therapy but was immediately redeployed into an outreach role.
Alana received the Florence Nightingale award when training as a student nurse in recognition of her compassionate care within the community and her person-centred approach. After this she worked in Haematology with patients receiving bone marrow transplants then later in District Nursing teams.
Alana says: "I'm privileged to work for the hospice and eager to develop the service to provide holistic palliative care in our patients homes. We get to see our patients and their families at their most vulnerable times which can be difficult, however we have taken this in our stride and I find each day very rewarding."
Hannah Moreland first came to the hospice as a volunteer in 2011, then worked as an activities assistant in Day Therapy before leaving to study nursing at university. She came back to the hospice on placement and worked shifts as a Healthcare Assistant before returning to Day Therapy as a qualified nurse. When the Coronavirus hit, Hannah was redeployed to lead the Hospice Outreach and Discharge team where she provides vital end-of-life care in people's homes.
Hannah says: "The hospice motto 'adding life to days' really stuck with me and is something that I aim to do in my current role, in the new hospice outreach service. I am passionate about providing quality end of life care and I am looking forward to seeing how my role develops further."
Sarah White-Miller reactivated her nursing registration to help out the hospice having previously worked on our Hospice Night Support team. Sarah, who worked as many years as a District Nurse, is working nights in Hospice Night Support and twilight shifts in the new Hospice Outreach and Discharge team, set up in response to the pandemic.
Sarah says: "I returned to register under the Covid-19 regulations so I could help out with the extended services. Working in the community you have to be adaptable. Working nights and twilight shifts suits me fine and it means we're getting out to more people."
All four joined the team at a time when calls on hospice services have increased due to the effects of the Covid-19 pandemic. The hospice has adapted fast and extended its services, now offering round the clock palliative care in patients' homes.
Director of Care Jo Polkey says: "We're very fortunate to have all our registered nurses on board at this time. Being able to cope in a crisis is part and parcel of being a nurse and their skills and experience are shining through at a time like this."
Since the pandemic began Nottinghamshire Hospice has experienced high levels of calls on its services and has adapted and extended its care to provide round the clock support in patients' homes. The hospice is expecting a loss in funding of £150,000 due to shop closures and event cancellations. We recently launched our Forget us Not appeal to help address this shortfall and there are lots of ways to help. Find out how to support the appeal here.