21st February 2023
Crematorium raises £12K for hospice from metal recycling scheme
Bramcote Crematorium have donated £12,000 to Nottinghamshire Hospice raised last year through its recycling program of metal recovered during the cremation process.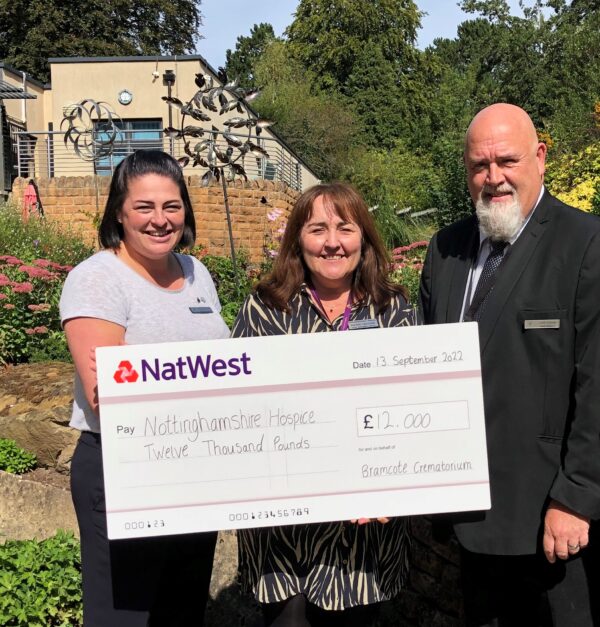 Each year the crematorium chooses a charity to benefit from its metal recycling scheme in which artificial joints, dental implants, brass coffin handles and other metal recovered from the cremation process is recycled.
Bereavement Assistant Clare Harlow nominated Nottinghamshire Hospice as the Crematorium's chosen charity for 2022 because the hospice cared for her grandad Jim, pictured below,  before he passed away in January last year, providing overnight and daytime care, enabling Jim to stay at home with family members around him at the end of his life.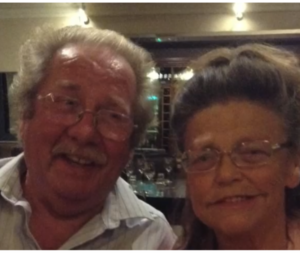 Hospice Support
Clare said: "The hospice support was amazing. My mum and my aunty were caring for Grandad at home and they say they wouldn't have been able to get through without the hospice. It was so reassuring to know he was being looked after.
"Nottinghamshire Hospice is a charity close to our heart and always will be, so when we were looking for a charity to support, you were the perfect choice."
The recycling scheme
The Crematorium asks bereaved families if they want the metal returned to them or if they prefer it to be donated to the scheme. Most people choose to donate the metal for recycling and take comfort in knowing that metal recovered from their loved one has benefitted a charity.
Claire Herrick, Head of Fundraising at Nottinghamshire Hospice, said: "We're so grateful to Bramcote Crematorium for selecting us as their charity of the year in 2022.
"The money raised from the metal recycling scheme will help us to provide crucial palliative care for more patients like Jim at the end of their lives."
At Nottinghamshire Hospice we're grateful for the generous support of Nottinghamshire companies who tell us they also benefit hugely from their involvement with the hospice. If you're interested in becoming one of our corporate partners, find out more here.