6th September 2022
Dog show raises £1.4K
Poodles,  pointers and pugs were among the many pooches who led their owners along to the Nottinghamshire Hospice Dog Show on bank holiday Monday.

More than 300 people attended the event which raised £1,400 for the hospice.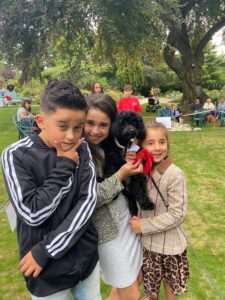 Prizes were awarded for the waggiest tail, most handsome dog, prettiest bitch or the best dressed pooch, as well as for the dog that looked most like its owner. Winners in each category then competed for best in show.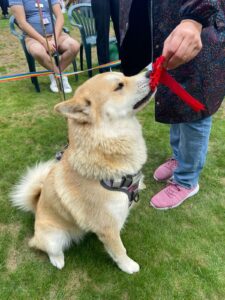 Penny Russell, Area Retail Manager at Nottinghamshire Hospice, who organised the dog show, said: "It was great to see so many beautiful dogs and their owners at the event. It was so hard to pick winners in each category.
"I was also pleasantly surprised by the number of people who came up to me personally to say how much they enjoyed the event and the beautiful surroundings."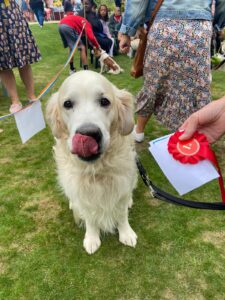 "Thank you to everyone who took part and helped us raise funds towards patient care. As always, I'm in awe of the support we receive from members of the public at our events."
Sherriff of Nottingham, Councillor Nicola Heaton, was on the judging panel. She said: "It was a wonderful day. Picking the winners was the hardest bit!"
Overall winner was Lyra, a nine-month old Alaskan Malamute who also won prettiest bitch.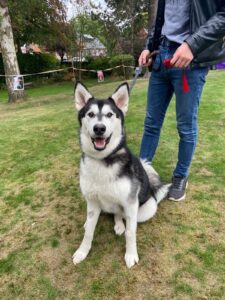 Owner Lucas, who came to the show with his dad David and sister Abigail, said: "I'm ever so proud of Lyra. We've taken her to a few shows and we're aiming for Crufts!
"We didn't know about Nottinghamshire hospice before we saw a flyer advertising the dog show. We've had a great day here."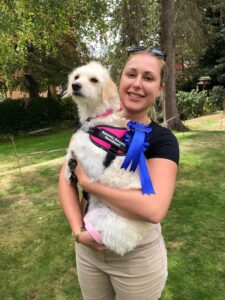 Second best in show was labradoodle Dolly Doodle. Owner Jenny said "It's our first visit to the hospice and we've absolutely loved it!"
Niki Lam's standard poodle Kuaro came third best in show and won best trick, as well as coming 2nd in the most handsome dog category and 3rd best dressed dog.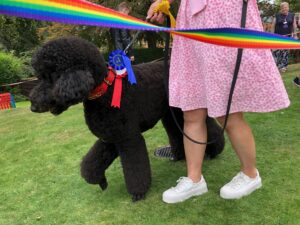 Niki, who saw the dog show advertised on Instagram, said: "We've enjoyed it so much!"
At Nottinghamshire Hospice we rely on the support of local communities to raise the £3 million a year we need to provide our services, and events at the hospice are an important part of our fundraising throughout the year.  Our next event will be our Festive Fair on November 27th – watch this space for details!