3rd May 2022
Dying Matters: a blog from our Palliative Care Lead Kate Martin
This week is Dying Matters Awareness Week and we bring you a blog from our Palliative Care Lead Kate Martin. Kate speaks from both a professional and personal perspective, having previously been an End of Life Clinical Nurse Specialist, and having lost her own partner to cancer.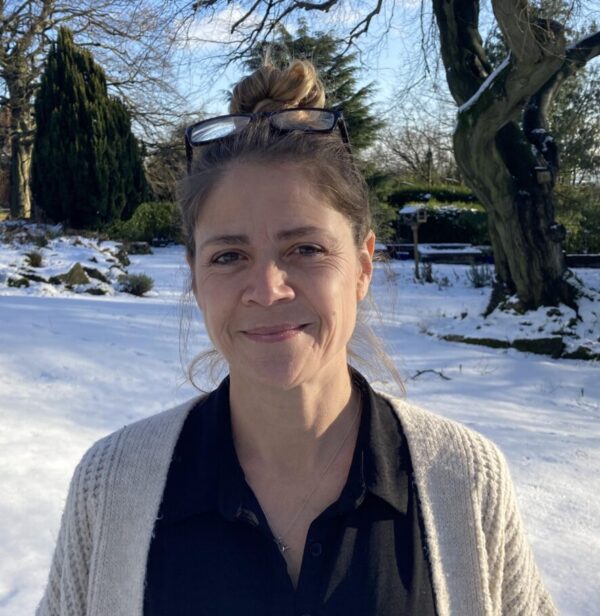 Right now, we know that people are dying without the support they need. And we know that it's by talking, and by sharing stories, that we can better understand what's happening in our communities. Dying Matters Awareness Week aims to do just that.
The theme this year is 'are you in a good place to die?'
Taken quite literally this could mean where you choose to die but it also means are you prepared and do you have everything in place to help make your last months, weeks and days as peaceful as possible?
Speaking both professionally and personally, having experienced first-hand the death of a partner, I can categorically say that preparing for your own death or that of a loved one can be quite terrifying.
It's not a subject anybody wants to have to think about because it feels quite morbid but it's important to remember that talking about death doesn't make it come any quicker. In fact, the more prepared we and those around us are, the less worry and more control we have and the more personal it can be.
The importance of planning
There will always be instances when a death happens unexpectedly but that shouldn't stop us from acknowledging and recognising the power that good planning can have. Like everything in life, death can be made easier by good planning and good communication. Here are some things you should have in place:
Your Will
It's crucial to have a will in place, taking care of all your finance and property. This might be the savings in your bank account, your house, or what provision you make for your children. Having all this written down and signed with a solicitor means it's crystal clear what your wishes are. This helps provide you and your family with peace of mind.
Advance Care Plan
This is a document that tells your healthcare team and your nearest and dearest what your wishes are as you approach the end of your life, such as
whether you would like family and friends around you;
what funeral arrangements you'd like – what songs would you like played, do you want to be buried or cremated, where would you like your final resting place to be?;
where would you like to be cared for in your last days of life? This might be at home, in a hospice or in hospital and
if there are any specific treatments you do or don't want to have. It might help to discuss these with your GP or your Palliative Care Team as it can get quite complicated.
ReSPECT form
ReSPECT stands for a Recommended Summary Plan for Emergency Care and Treatment and this needs to be completed either by your GP or Palliative Care Team. It helps to make clear what your wishes are if you are unable to communicate them yourself. It asks you to think about if you'd like active treatment to the end or if you'd prefer the focus on comfort and wellbeing.
Your Digital Legacy
This is something that is more and more relevant these days. How are your various accounts managed and who knows the passwords?
Faith and Spirituality
Our faith or spirituality often takes on much greater significance when faced with our own mortality and the opportunity to express thoughts and ideas about should never be overlooked.
How the hospice can help
We have a team of Registered Nurses and Healthcare Assistants who can talk through all these aspects with you but also provide care and support when you need it.
We're also hosting our own Death Café on 26th May at our Woodborough Road site between 6 – 8pm. Please come on down and take part in an evening of conversation and ideas about death, dying and funerals.
Nottinghamshire Hospice provides crucial end of life care for patients in their own homes across the city and county. Find out more about our services here.