29th October 2020
Dying Matters: Helen honours her mother's memory through Yoga
During Dying Matters week, which this year focuses on the theme 'I remember', we've been looking at the different ways some of our supporters have chosen to remember their loved ones. Here is Helen's story.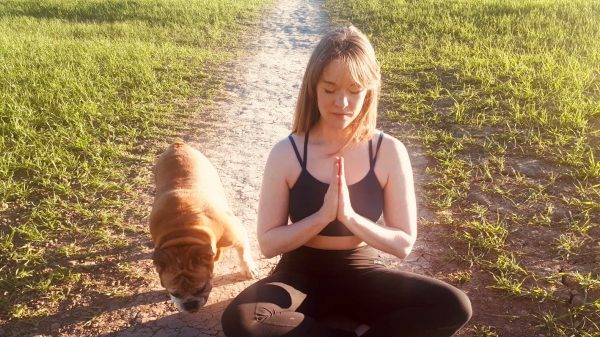 Helen chose to honour her wonderful mum's life by training as a Yoga and Mediation teacher and also ran outdoor and online yoga classes to raise funds for Nottinghamshire Hospice and other charities throughout lockdown.
Helen, who practised yoga, mindfulness and meditation for many years, started teaching techniques to her mum after she was diagnosed with cancer. This led her to enrol on an intensive teacher training course and run sessions in memory of her mum who received care from the hospice at the end of her life.
She said: "My mum's whole life was one kind act after another and being able to do something that honours her so perfectly is such a great comfort."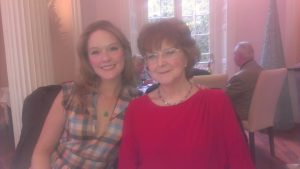 "What has meant so much to me throughout this year is hearing from people who have found the Yoga classes have been a lifeline for them. Yoga helps so many people to stay fit, meet new friends, helps with mental health, physical health and sleep. It's a practice that teaches love and self-care. Everyone can do Yoga.
"Covid has meant that my classes are online or in green spaces in the fresh air. It has been so much fun."
Helen's online Yoga classes currently take place on Tuesdays at 8pm. Her Yoga in the Park classes are on Sundays at 10am, weather permitting. She also runs one-to-one sessions. For details go to https://snugg.simplybook.it/v2/ or on Instagram/Facebook/Twitter @snuggyoga
Nottinghamshire Hospice can help you celebrate the memory of someone special in many different ways.  From dedicating a leaf on our Tree of Life to taking on a challenge in their memory, there are lots of opportunities to get involved. Find out more here.