8th June 2022
Event: East Bridgford Open Gardens
Sunday 19th June
12.30pm – 5.30pm
East Bridgford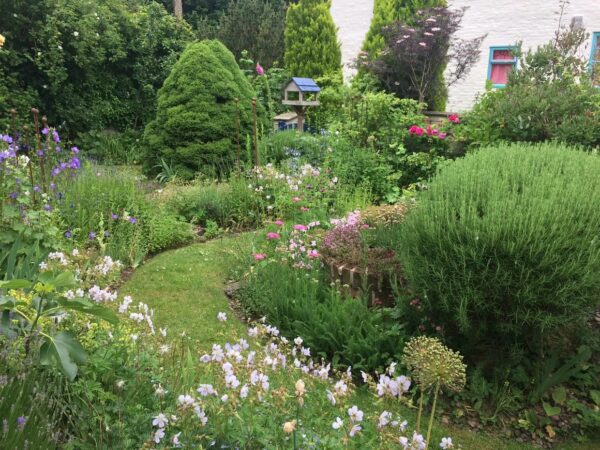 Once again the people of East Bridgford are throwing open their beautiful gardens to raise funds for the hospice.
Visitors can tour 18 stunning gardens, a wood and a bee farm, while enjoying fabulous views across the Trent Valley. Refreshments are available too.
Admission is £5 from any of the participating gardens, with accompanied children free. You'll be given a brochure containing a comprehensive map and garden descriptions.
All details are available on the website www.ebogardens.co.uk
Money raised from the event will be shared between the Nottinghamshire Hospice and village projects.
Having a flutter at East Bridgford Open Gardens
The Butterfly Conservation Group will be joining in the fun by conducting a moth survey in some of the gardens on show. They will be investigating the range of the Red-belted clearwing moth as Nottinghamshire is currently at their northern limit. The day-flying moths are attracted to mature apple trees, and as there were once extensive orchards in the village, many magnificent ancient trees are still situated there.
Pheromone traps will be brought into the garden and it is hoped that examples of these unusual moths will be found.
During the evening before, two gardens will set general battery operated moth traps and the moths caught will be on display. This will be a good chance to see some scarce and spectacular moths; opening up a side of garden life that usually remains hidden. All are live traps, and any moths caught will be released safely that evening.