1st July 2021
Hospice care enables Robert to die in his beloved wife's arms
Nottinghamshire Hospice stepped in to help Dotty Pinkett look after her husband Robert at home at the end of his life in 2018.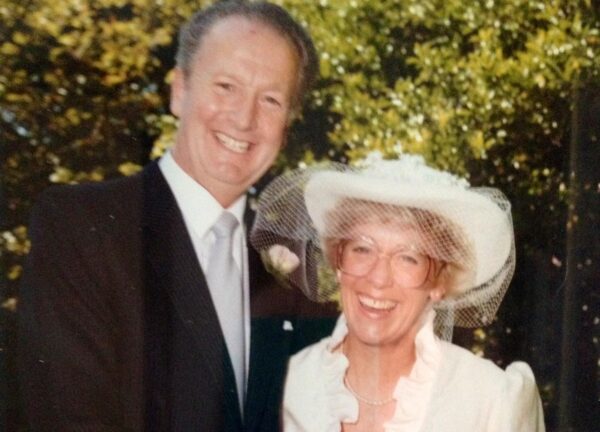 Robert, who had previously been treated for cancer and a brain tumour, had a big stroke on his 80th birthday. After being in hospital for three and a half months, Dotty was told there was no more treatment available and that he needed to move into a nursing home.
Hospice support
Dotty, who for the last 10 years has volunteered at Nottinghamshire Hospice's Burton Joyce shop,  was determined to bring Robert home. She employed carers to come for two hours a day and had occasional visits from District Nurses. After being told Robert was approaching the end of his life, she received a call from Nottinghamshire Hospice offering help at night.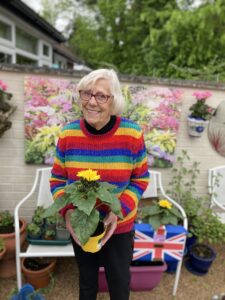 "I had a call out of the blue from the hospice. I thought they were going to ask if I could do an extra shift at the shop! But they said they'd like to send somebody out tonight to care for my husband so I that could get some rest.
"This lovely lady came out and it was wonderful knowing that Robert was in good, safe hands, so I could sleep if I wanted to."
Initially Dotty was offered help for two nights, and was preparing to care for him alone on the third night, when she was again offered help.
"He died in my arms"
"Although I didn't realise it they must have known that the end was very near," said Dotty.
"This absolutely wonderful, highly qualified nurse came. I had woken in the night and had sat chatting to the nurse for a while. I was about to get back to bed, she asked me if I would first help to reposition Robert. He had been unconscious for a few days, but as I held him he opened his eyes. I was delighted and said to him 'oh hello darling'. He then died in my arms.
"The nurse was just amazing. She did all the necessary things and tests then she phoned the undertaker. She took care of everything. She was so wonderful. I will never forget the competence and loving care I received that night."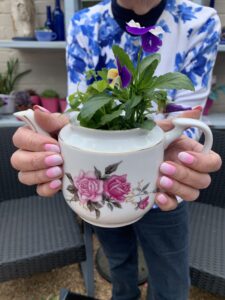 Dotty and her friends recently raised £330 by taking part in the village 'School Safari' event – an open garage event where Dotty threw open her garage and sold cakes, plants and produce.
"Selling a few plants and cakes will never repay what the hospice gave me. I can't speak too highly of the people and the work they do," Dotty added.
At Nottinghamshire Hospice we rely on donations to provide our services and recently launched our birthday appeal to raise vital funds. If you'd like help more people like Dotty and Robert access our care there are lots of ways to get involved –  find out more here