7th October 2021
Hospice Care Week: Kate's story
In Hospice Care Week, we are sharing stories that show how our care helps patients and families. Kate Poole explains how the hospice helps her.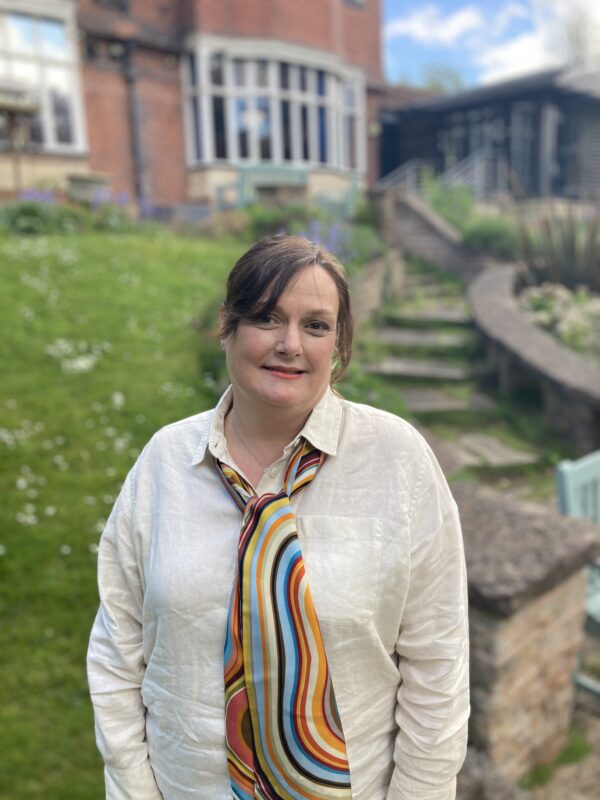 Kate was the first patient to walk back through the hospice doors after reopening this summer.
Prior to lockdown last year, Kate, who has metastatic breast cancer, had been attending Day Therapy once a week. She now attends the GRACE unit which provides bespoke therapy and wellbeing services tailored to patients' individual needs.
Since coming to the unit, she has enjoyed taking part in group activities such as watercolour painting, cake decorating, photography and book group.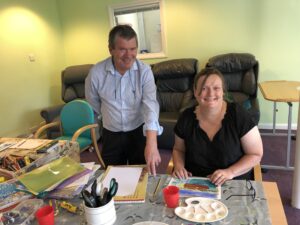 Kate said: "At the hospice I can be Kate, not Kate with cancer. It's great to be with people who understand what you're going through. I'm enjoying the new service. I like being in a smaller group with people with similar needs to me. It really helps to talk to people in a similar predicament."
Kate, from Beeston,  was diagnosed with breast cancer in 2017 aged 53, and learnt just a few weeks later that the cancer was an aggressive type which had already spread to her bones. She was also diagnosed with a brain tumour which was successfully operated on.
After becoming more poorly in September 2019, her sister-in-law persuaded her to visit the hospice.
"I was very reluctant as I had a vision of somewhere people went to die. My sister-in-law had visited through her work in a care home and she was so impressed she persuaded me to go," said Kate.
"As soon as I walked through the door I was made to feel so welcome. I didn't feel intimidated.
"There was no pressure. It felt right for me. Coming to the hospice has given me a totally different outlook on my illness and other peoples' illnesses. It made me feel I'm worth more than just 'Kate with cancer'. It also gave my husband Colin a chance to have a break, go fishing and get his thoughts together.
"It's just a happy place. I've done things I never thought I'd do. I got involved in everything whether it's painting bottles or making decorations. I've also made great friends at the hospice who understand what I am going through."
Nottinghamshire Hospice provides free care for people with a terminal or life-limiting illness and support for their carers. If you, a family member or friend, or someone you care for might benefit from our services, find out more here and get in touch.