10th October 2019
Hospice Care Week: Sam's story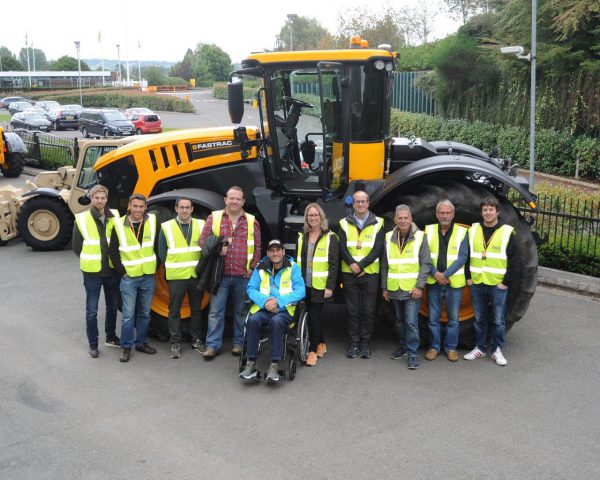 During Hospice Care Week we are looking at what it takes to provide our services and sharing some of our patients' stories. Today's focus is counselling, and we bring you Sam's story. 
Former triathlete Sam Perkins was just 37 when in March 2019 he received the devastating news that he has  Motor Neurone Disease. Since then, counselling provided by the hospice has been helping him to come to terms with his diagnosis and focus on making the most of the time he has left.
Sam first noticed something was wrong last summer when he became breathless while out cycling. A veteran of more than 40 triathlons, Sam was extremely fit so this was out of character.
"I was out on my bike, going up a hill when I noticed a weakness in my lungs, but although my legs weren't actually tired, my lungs were," said Sam.
In the weeks that followed, he experienced odd sensations such as muscle spasms, weakness and shortness of breath, but the main symptoms he noticed were at night.
"I noticed shortness of breath when I went to lie down. It would take 30 seconds of quick breaths to feel normal. I had problems sleeping, vivid nightmares and headaches and couldn't sleep for longer than an hour at a time."
He had various tests to look into his symptoms but it was not until several months later when he was taken into hospital with pneumonia that he received his diagnosis.
"Since then I've had so much help from the hospital care teams and of course the hospice." He said, adding that being equipped with a ventilator has made a huge difference, allowing him to sleep.
Adding life to days
After his diagnosis, Sam and his wife started planning how they could make the most of the time that they have left together.
"We started looking to the future and the things I want to do that I've never done. I've always wanted to drive a digger. It's the ultimate boys' toy. But with my symptoms I didn't know whether I'd be able to get into one."
When he told staff at the hospice about this dream, Young Adults keyworker Clair Marshall got in touch with JCB who arranged for Sam and his wife to visit the HQ in Rocester, where he had a tour of the factory and got to sit in the cab of a digger and go for a 45 minute ride.
Sam said: "We had a fantastic day. They treated us like royalty. It was fascinating looking round the factory and learning about the JCB then I got to ride in the digger up to the quarry where they test their machinery. I loved it."
The trip was well timed as it came around the time of his 38th birthday.
"I want to do loads of things I enjoy as often as possible," said Sam. "I love your tagline because it really is about adding life to days and making the most of those enjoyable moments."
Sam says counselling provided by the hospice helps him to work through his feelings about his diagnosis.
"It's very unexpected to be in this position," said Sam. "I thought I'd have another 30 or 40 years and before my diagnosis never thought about hospice care.
"There's lots of things about sudden illness at my time of life that the counselling is helping me deal with. Just being able to say things that you can't say to your family about how you're feeling is important."
Last year Nottinghamshire Hospice provided individual counselling or bereavement support to 138 people. It costs the hospice £30 to provide an hour of counselling. If you'd like to help us support more people like Sam, there are lots of ways you can get involved. Find out more here.