7th July 2021
Hospice launches birthday appeal
Nottinghamshire Hospice has today launched a special appeal to celebrate 40 years.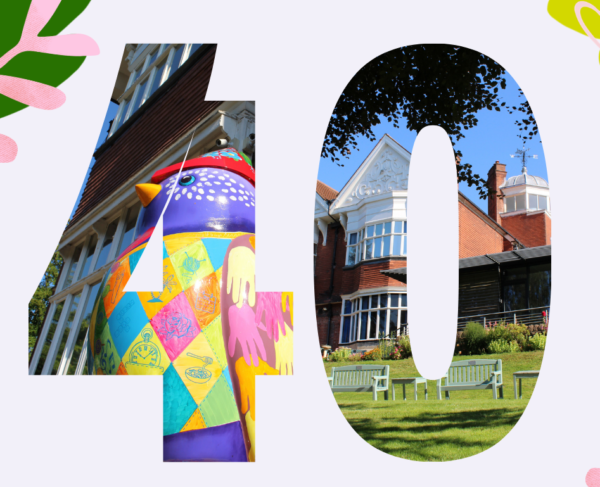 The hospice marked its 40th birthday last July but lockdown meant celebrations had to be postponed. As its 40th year draws to a close it's inviting supporters to get together in memory of loved ones and raise funds at the same time.
People are encouraged to donate £40 to cover an hour of care, put on a fundraiser, throw a party with family and friends or take on a fundraising challenge.
Linda Randall, of Warsop, is having a 'coming of age' party to remember her husband Bill  and raise money for the hospice's birthday appeal.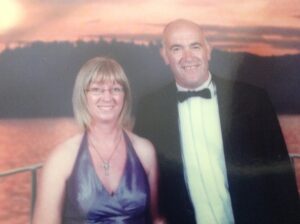 Linda and Bill (pictured above) had a standing joke that when she reached state pension age (66) she would throw a party to celebrate.
Bill sadly died in 2019 but Linda has invited family and friends to celebrate his memory as a way of keeping his spirit of fun alive and to say thank you for the care Nottinghamshire Hospice provided in his last days.
Bill was diagnosed with gall bladder cancer in March 2019. He received Hospice at Home care at the couple's home before he died eight months later, aged 75.
Hospice support
Linda said: "Bill had been in a residential hospice three times with infections, but he always wanted to come home. I wanted him home too. Although I used to be a nurse, I would have struggled to care for him without support. I can't describe the relief of knowing there was somebody there who knew what they were doing which meant I could get some sleep at night.
"It's a brilliant service. It's just exceptional. Most of us would rather be at home at the end of our lives, and the hospice enabled that to happen. The care and compassion Bill and I received from the hospice nursing staff in those last days were invaluable, but cost us not one penny. They made a distressing time just that bit more bearable."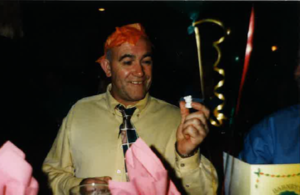 Bill (pictured above) was a sociable, fun-loving person who loved parties, so throwing one in his honour seemed the right thing to do.
"I'm having a party with friends and family to remember Bill and his wonderful sense of fun, and I want everyone to be happy, enjoy themselves and let their hair down in his memory," Linda said.
"I'm calling it my 'coming of age' party because I had to wait an extra six years for my pension when the government changed the rules. Bill and I joked about what I'd do with my pension money and the party was one of many ideas of how to spend the money.
"I also want to raise lots of money for Nottinghamshire Hospice, who do such a wonderful job of providing support and care to those whose life is limited, and their families."
40 years of care
Tori Harrison, Individual Giving Fundraiser at Nottinghamshire Hospice says: "What Linda and her friends are doing to remember Bill is fabulous. Not only are they celebrating his sense of fun but they are raising vital funds to help other families.
"It's thanks to supporters like Linda that we've developed end of life care across Nottinghamshire and kept it free for 40 years. From the handful of patients at the start, to the growing numbers we're helping today, their generosity means that stressful times can become special times to say goodbye.
"Please help us realise our 40:40 vision of delivering another 40 years of care by supporting our appeal!"