13th June 2018
Hospice opens its garden gates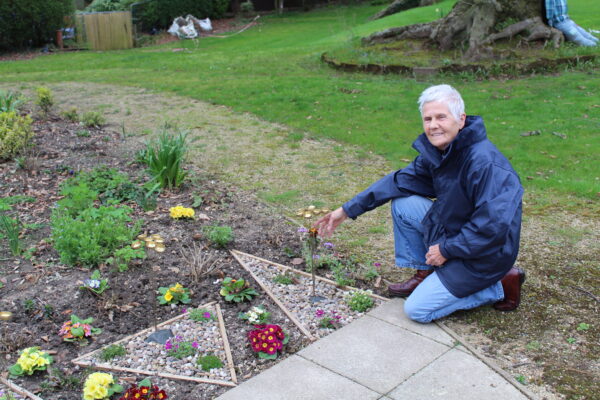 Nottinghamshire Hospice will throw open the gates to its historic premises on Sunday 5th August for guests to experience the delights of its beautiful garden.
Visitors can enjoy a game of giant Jenga, a nature trail and planting demonstrations at the event put on as part of the National Garden Scheme. There will also be a garden-themed pop up shop to raise money for the hospice.
Guests can visit vegetable beds planted by patients and volunteers, forget-me-not woods sown in memory of loved ones and rockeries built from original stones recycled from a derelict building on the site. There is also a wildlife area complete with bug hotel made by patients.
Janet Hatton who leads gardening activities with patients says: "The garden is an important element of therapy here at the Hospice. Many of our patients have been keen gardeners so they enjoy tending the beds and if the weather isn't good enough, we bring plants inside to work with.
"Even if patients aren't physically able to garden they can come out in the beautiful open space and lift their faces to the sky."
Pride of place in the garden is an ancient copper beech dubbed 'The old man' by Janet. The protected tree, once one of a row of copper beeches in the area, is thought to be more than 250 years old.
Produce from the garden is used in the hospice kitchen and currently growing are kidney beans, peas, salad crops, t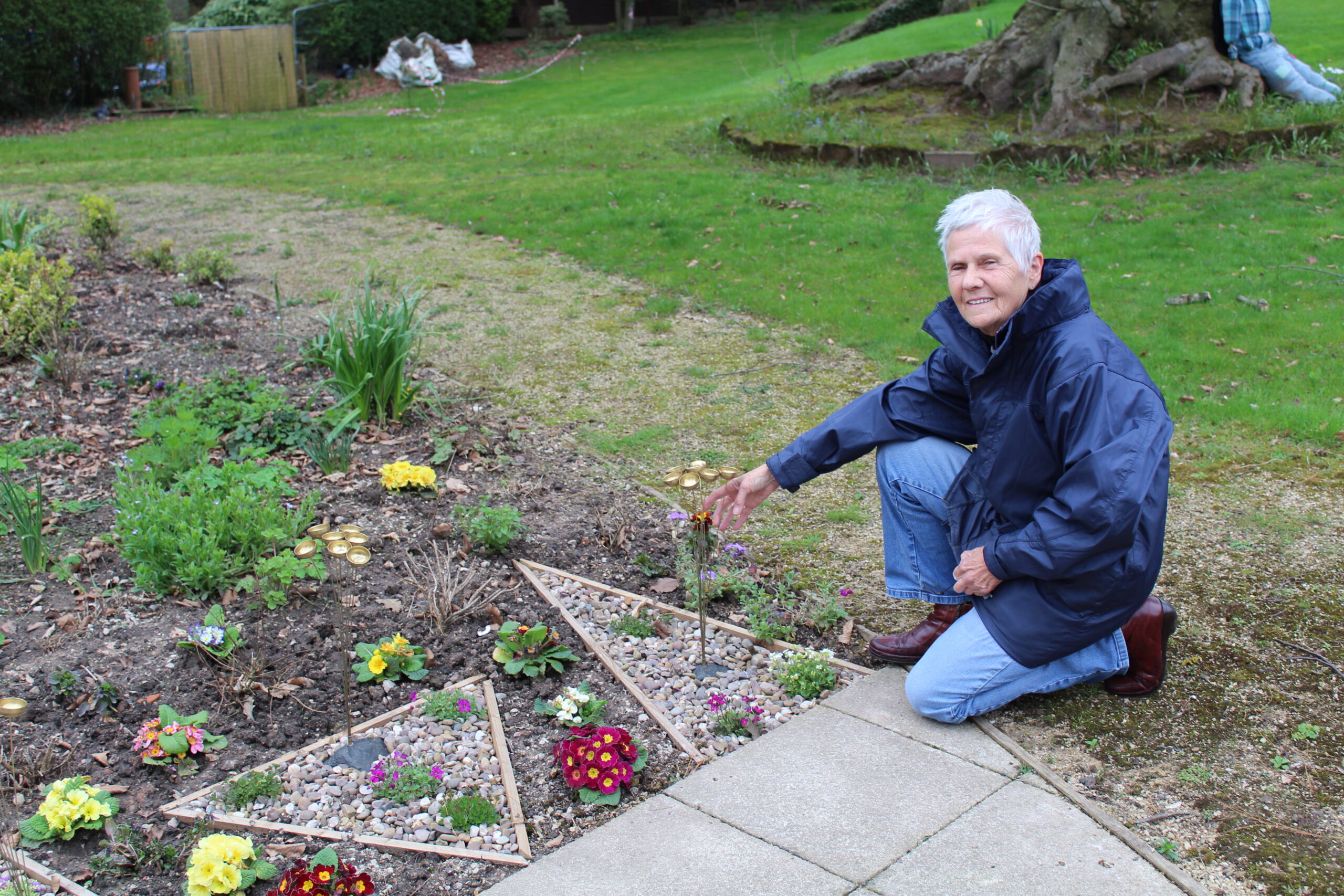 omatoes and cucumbers.
Garden volunteer Sheila Crawford (pictured) bought three sets of commemorative rain bells and a bird bath for the garden in celebration of her friend Barbara who died last November, using money donated by friends at the funeral. Sheila, who has been volunteering at the hospice garden for five years, says: "I wanted to celebrate Barbara's love of gardens with something that would lift the space. The bells have captured the essence of the garden and the freedom of the outdoors."
The hospice garden also plays host to corporate volunteers from Nottinghamshire companies and other organisations who use the experience for team-building activities. Organisations who have donated time and items for the garden include B&Q, Barclays, Specsavers and Nottinghamshire Police.
The Open Garden day runs from 1pm to 4pm on Sunday 5 August at Nottinghamshire Hospice, 384 Woodborough Road, Nottingham, NG3 4JF. Entry £3 to adults, children free.