4th November 2021
Hospice donates unsold goods to those in need
Nottinghamshire Hospice has teamed up with two local charities in a new scheme to donate items not sold in its shops to families in need.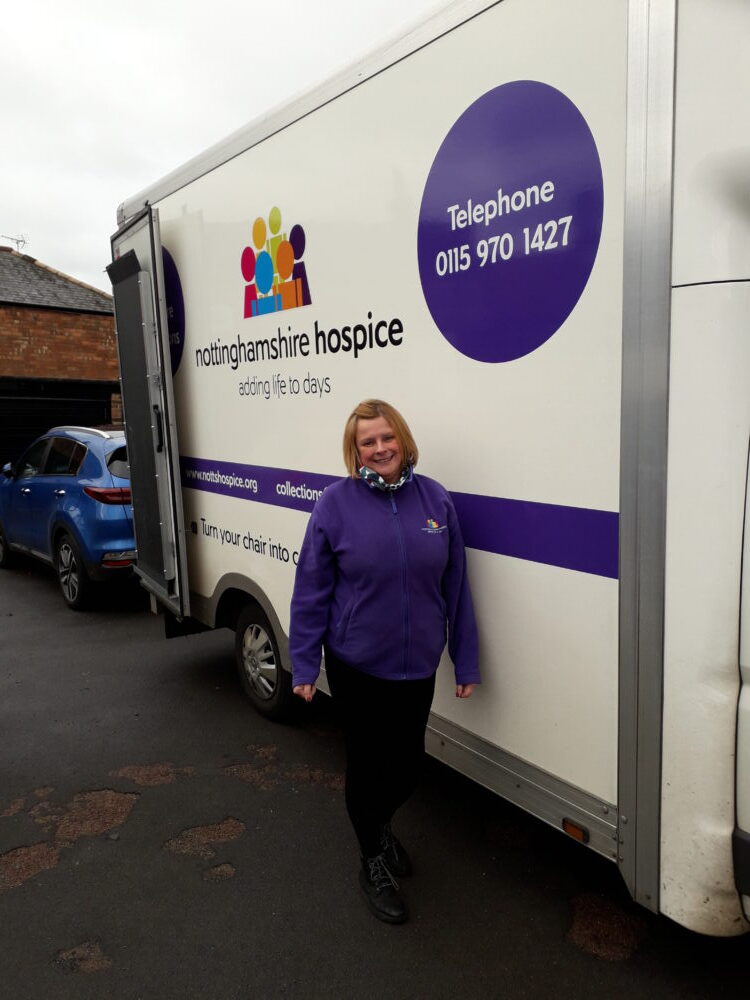 The hospice has started donating unsold children's clothes to Sharewear Clothing Scheme Ashfield Children's Referral Centre, who then distribute it to families in the area. It also gives unsold books to a local literacy project.
Retail Support Manager Jayne Daniels, who instigated the scheme, reached out to Sharewear after seeing news that families were struggling to provide for their children, and because she wanted to help the planet by saving items from landfill.
Jayne, pictured above,  said: "Throughout the pandemic I've been acutely aware of the increased struggles families are facing to feed and clothe their children and I began thinking of ways we could help as part of our own social responsibility.
"At the hospice we are so lucky to have good quality children's clothes donated to our 10 shops. I wanted to find a worthwhile cause for us to pass on our unsold clothing."
Items donated to the hospice which don't sell within a certain time period are removed from sale to redistribute or recycle. The scheme gives these items a new lease of life.
"The social benefits of sending these clothes to children in our communities far outweighs the small financial gain we might make from recycling and I'm sure our donors would rather their items be worn by children who need them. By doing our little bit we can help eliminate clothing poverty," Jayne added.
Sharewear Clothing Scheme Ashfield Children's referral centre,  based in Sutton-in-Ashfield, supports children aged 0-18 in the Ashfield and Mansfield area through appointments or outreach. Last month alone the centre helped 239 children.
The hospice team drops off items en route to the nearby Sutton shop. The plan is to donate surplus stock monthly and to develop similar arrangements between the hospice shops and other charities across Nottinghamshire.
Lisa Barrett, lead volunteer at Sharewear's Sutton centre, pictured below with two hospice drivers,  said: "The clothing that Nottinghamshire Hospice have donated helps us provide clothing for those children in our community that haven't got adequate clothing. We are very grateful for this collaboration."
The hospice has also linked up with the Nottingham Literacy Volunteers scheme to donate unsold children's books.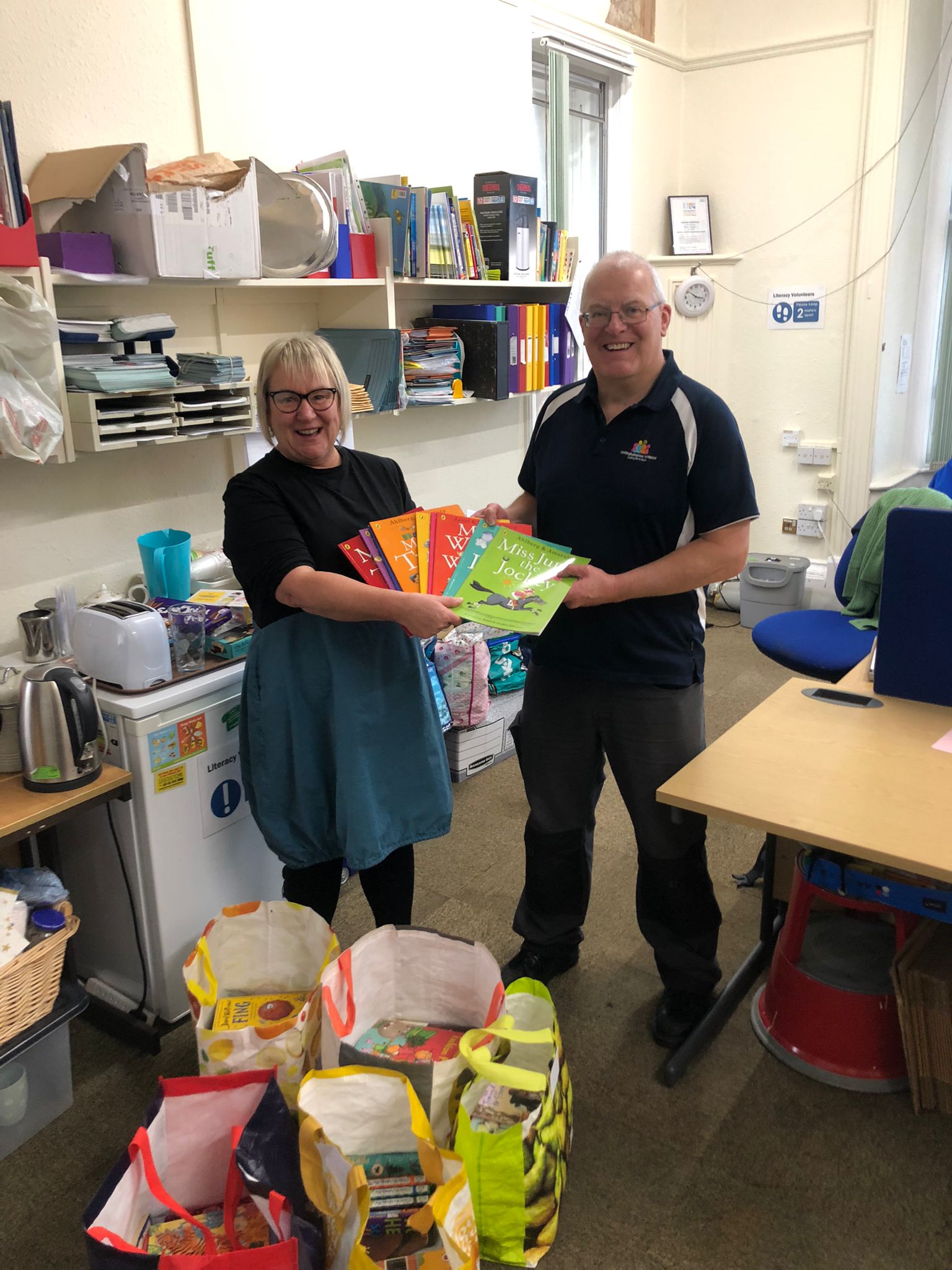 Jayne Daniels said: "We have some of the worst literacy levels for children right here in Nottingham. Again these are unsold items from our shops which might otherwise end up in landfill.
"Any work we can do supporting other charities and organisations can only benefit the communities and society. Now, more than ever, we need to take personal responsibility for the environment in which we live. We need to act in more sustainable ways and this needs to be at the forefront of our minds. By engaging with others we can make a difference."
Sustainability drive
The scheme forms part of a wider drive to improve sustainability at the hospice and to reach out to communities across the city and county.
Nottinghamshire Hospice Chief Executive Rachel Hucknall said: "This is a fabulous scheme that not only gives unsold items a new lease of life but also puts them in the hands of people who need them.
"By selling preloved clothing and other items in our 10 shops we are already doing our bit to counteract the damaging effects of fast fashion and saving items from landfill. This scheme means that even items which don't sell can benefitting local communities. We plan to reach out to other organisations across our area and build links with our other shops."