20th July 2021
Hospice seeks to reach more diverse communities
Nottinghamshire Hospice has launched a drive to reach more diverse communities, seeking to raise awareness of the services available and provide an environment within its care that is welcoming to all.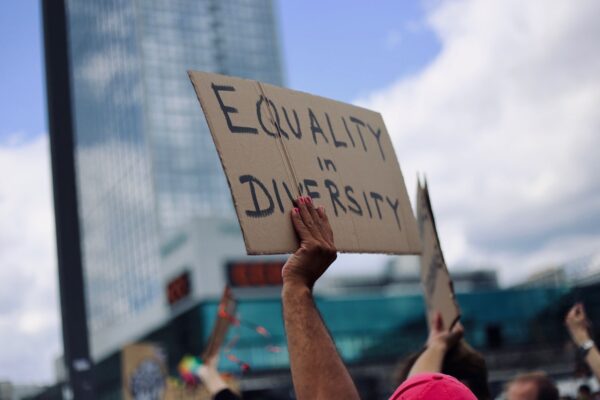 Figures from across the UK show that patients from black and minority ethnic groups are less likely to access hospice care services than those from white backgrounds. This is something Nottinghamshire Hospice wants to address.
New role
The hospice is recruiting an Equality, Diversity and Inclusion Lead to help them do this. The role, advertised this week, will look at all areas of the organisation and develop specific actions to reach out to communities, overcome barriers and broaden its reach across the whole of the city and county.
Nottinghamshire Hospice Chief Executive, Rachel Hucknall, said: 'We know there are sections of our communities we're simply not reaching. I want to adapt our services to reach into more communities and to find out what people from those communities need to support their loved ones at the end of their lives.
'Equality, diversity and inclusion touches all aspects of hospice life, from our staff and volunteers, to the people we support, and the customers who come into our shops. So I also want to encourage people from those backgrounds to apply for roles at the hospice – both paid and voluntary – and engage with our shops which are at the heart of communities across Nottinghamshire.'
The new role will take an overarching look at how the hospice is performing across all areas, engage with communities to look at barriers for accessing end-of-life care, and develop a cultural strategy.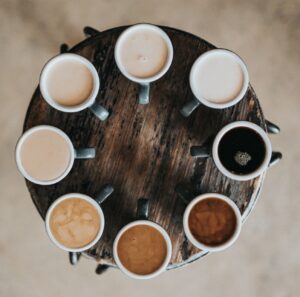 Factors affecting inclusion
Studies suggest a wide range of reasons why people from minority groups don't use hospice services, including differences in cultural beliefs, approaches to end-of-life and treatment preferences as well as concerns about prejudice.
Rachel added: 'The pandemic has shown us that there are big divides in health outcomes for people across different ethnic backgrounds and that in some communities mistrust of healthcare services can be a major barrier to accessing care.
'We also know that racism exists across society. What happened in the wake of last week's European Championship final  has reinforced the need to address diversity, equality and inclusion in all areas of public life. We want to make sure our hospice is a place where everyone feels welcome and included.'
Other inequalities
As well as those from black and ethnic minority backgrounds, the hospice wants to reach out to other under-represented groups including older people, LGBTQ+ communities, homeless people and travellers.
Factors that can also lead to inequalities in access to hospice care include:
Age: over 85s tend to be under-represented in hospice care.
Homelessness: homeless people struggle to access services
Socio-economic status: poorer people are less likely to access care
Certain health conditions: people with non-cancer diagnoses such as heart failure may be under-represented across end-of-life services.

Unconscious bias training
The hospice is also running sessions in unconscious bias for managers and staff to help them recognise possible bias in themselves and others and practice techniques to address this.
GRACE Unit Manager Clair Marshall, who runs the sessions, said: 'I put together the workshops last year after the murder of George Floyd and the rise of Black Lives Matters. It made me look at my own behaviours and biases but also think about how we as a hospice welcome and are viewed by the wonderfully diverse communities of Nottingham and Nottinghamshire.
'As a hospice we need to be open and honest about any biases we may have. We need to talk about them, explore where they have come from, challenge ourselves to feel awkward and uncomfortable. It is only by confronting our biases that we can then address them, learn, and make positive changes.'
Check out the Equality, Diversity and Inclusion lead vacancy here.