24th June 2020
Hospice shops start trading again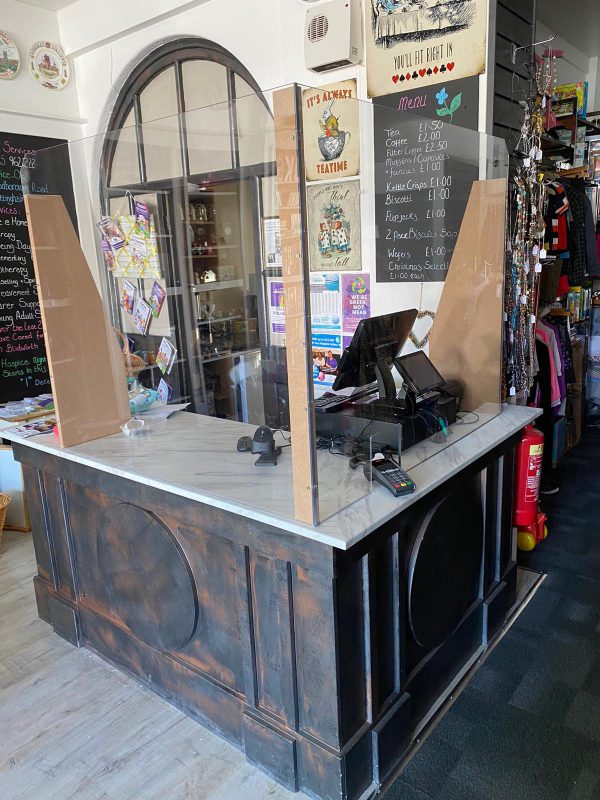 Nottinghamshire Hospice has begun a phased re-opening of its ten shops, with the newly refurbished Radcliffe on Trent premises opening this week and Burton Joyce, Calverton and Wollaton set to open on 30th June.
The third tranche of shops to reopen will be Mapperley, Sherwood and West Bridgford on 7th July, with all remaining shops open by August. Shops will be open from 10am – 4pm Tuesday to Saturday and closed on Mondays for restocking.
The hospice has followed government guidance to ensure the safety of shoppers, staff and volunteers and put in place new measures for social distancing.
Penny Cooper, Head of Retail at Nottinghamshire Hospice, said: "Our first day of trading at Radcliffe has gone extremely well, we've taken higher than average takings and the measures we've put in place to protect customers and staff have worked well.
"I'd like to thank members of the public for their patience and co-operation and our staff and volunteers for their hard work."
The hospice has put in place the following measures to ensure safety according to government guidelines.
Customer numbers will be limited, with the number of people allowed in dependent on the square footage of the shop.
Hand sanitiser is available on entry, and customers are required to use it.
Perspex screens have been installed around tills.
Floors have been marked out in two metre sections to allow for social distancing and each shop has a one-way system in operation.
Fitting rooms are closed so customers will not be able to try on clothes, but can return items they buy within 14 days. This applies to all clothing including coats and footwear.
Children should be supervised at all times and not be allowed to play with toys in the shop.
Each shop will have a holding cage inside where customers can place their donations. Donations will be collected daily and taken to the retail support centre for three days for decontamination before they are put out on sale.
The hospice is not able to collect donations (including furniture) at the current time.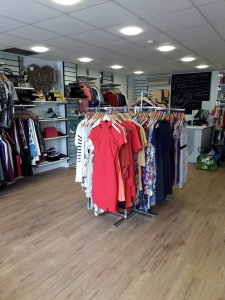 The Ruddington shop was also refurbished ready for reopening but suffered flood damage in recent heavy rain so needs further work before it can re-open. It is hoped it can open by August.
Likewise the hospice shops in Blidworth and Sutton in Ashfield are expected to be open by August.
Penny Cooper added: "We're very grateful to our loyal supporters who have held onto their donations for us. We are currently limited in the number of donations we can take at any one time, so once the holding cage is full, we won't be able to take more donations that day, so please bear with us.
"We can only accept donations if they are suitable for resale in our shops, so please don't be offended if we aren't able to accept your donations."
Here is the timetable for opening Nottinghamshire Hospice's ten shops.
| | | |
| --- | --- | --- |
| Shop | Opening date | Hours |
| Blidworth | By August | 10 am – 4pm Tues -Sat |
| Burton Joyce | 30 June | 10 am – 4pm Tues -Sat |
| Calverton | 30 June | 10 am – 4pm Tues -Sat |
| Mapperley | 7 July | 10 am – 4pm Tues -Sat |
| Radcliffe-on-Trent | 23 June |  9.30am – 3.30pm Tues -Sat |
| Ruddington | By August | 10 am – 4pm Tues -Sat |
| Sherwood | 7 July | 10 am – 4pm Tues -Sat |
| Sutton-in-Ashfield | By August | 10 am – 4pm Tues -Sat |
| West Bridgford | 7 July | 10 am – 4pm Tues -Sat |
| Wollaton | 30 June | 10 am – 4pm Tues -Sat |
Nottinghamshire Hospice's shops all closed temporarily at the start of lockdown. The hospice anticipates a loss in funding of £150,000 due to shop closures and cancelled fundraising events. In April it launched its Forget Us Not appeal to address this short fall. Find out more about the appeal here.