3rd October 2019
Hospice supporters paint the town purple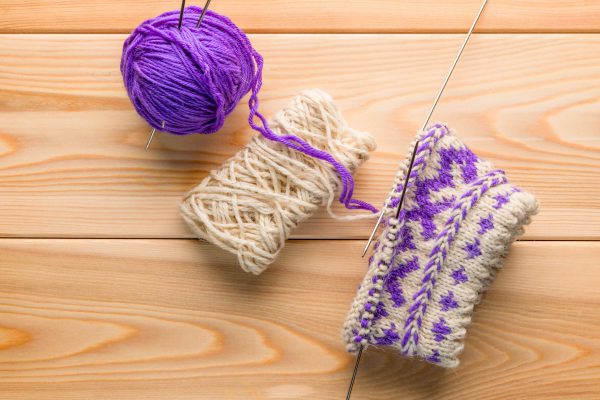 Nottinghamshire will be awash with purple from 14th – 19th October as people across the city and county get behind Nottinghamshire Hospice's Purple Party Week to raise funds to help terminally ill patients.
Supporters have pledged to 'wear it purple', 'bake it purple' and 'make it purple' to raise enough money in one week to fund a week of Hospice at Home care, with businesses, communities, schools and shops getting behind the campaign.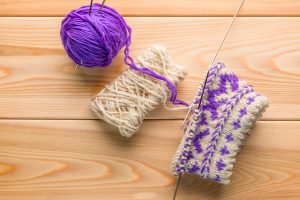 Gemma Taylor Mahon, Fundraising Manager at Nottinghamshire Hospice, says: "Purple Party is an opportunity to celebrate Nottinghamshire Hospice's amazing work and help our patients at the same time as throwing your own fabulous purple party or fundraising event.
"We're hoping hundreds of people across the whole city and county will help us paint the town purple."
A week for a week
The aim is to raise £23k during the week which will fund one week of Hospice at Home Care
Among companies backing the campaign are Hugo's bar in Sherwood who will be mixing purple cocktails and putting on a Buzz Bingo night, Doughnotts city bakery on King Street, who have created a bespoke purple mini-doughnut with proceeds going to the hospice, and the Kitchen on Pelham Street who are donating £1 for every slice of purple iced blueberry cake sold during the week. Faithful and Gould project management consultancy are planning a purple-themed bake sale, a purple dress down day and bucket collections during the week and The Nottingham are also dressing down in purple.
Megan Scaddan, co-owner at Doughnotts said: "When we heard about Purple Party we were keen to get involved because it's for a local charity and we wanted to support the care you give. We had a lot of support from the local community when we first set up five years ago so we wanted to give something back to the community. Our purple mini-doughnuts will be on sale for £1 all week at our King Street store."
Also getting into the purple party mood are children from Seeley primary school in Sherwood who are having a 'dress in purple' day, and the Rylands Rascals playgroup in Beeston who are holding their own purple party.
Patients at the Nottinghamshire Hospice Day Therapy Centre are also getting ready to party, with a purple bake-off, purple-themed quiz and purple nail painting planned for the week plus purple menu choices in the hospice kitchen. Nurses will be sporting purple tutus and wigs throughout the week.
Each of the hospice's nine shops will be decked out with purple window-displays too and will be encouraging their local communities to take part.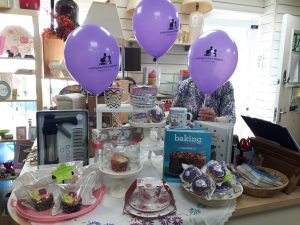 The grand finale will be the Greatest Masquerade Ball, at Colwick Hall Pavilion, which promises guests 'an evening of magic and entertainment from the moment you enter the curtains'. The event, sponsored by Capital One, features fire performers, magicians, live music from Lady Rose, and a million dreams auction with TV auctioneer Charles Hanson.
For more information about how to get involved, phone 0115 910 1008 or email fundraising@nottshospice.org.
Tickets to the Greatest Masquerade Ball are on sale at £60 per person until 6 October. Ticket price includes prosecco and canopes on arrival followed by a three course meal plus wine. To buy tickets go to https://www.nottshospice.org/events/the-greatest-masquerade-ball/