31st December 2020
Hospice Trustee Tracy Madge recognised in New Year's Honours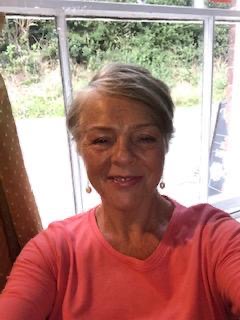 Nottinghamshire Hospice Trustee Tracy Madge has been awarded the British Empire Medal in the New Year's Honours list for services to healthcare during the Coronavirus Pandemic.
Tracy, who retired from nursing in 2018 after a career spanning 40 years, came out of retirement and flew back from Australia to re-join the NHS to lend her services to tackling the pandemic.
She took up position as Interim Associate Chief Nurse for Nottinghamshire CCG and is programme director for the Covid-19 vaccination programme. She has been instrumental along with other team members in getting the Covid-19 vaccine ready for roll out across the city and county.
Tracy, who joined the Nottinghamshire Hospice Board of Trustees five years ago, was visiting her son when the pandemic hit. She said: "I watched it unfold from Australia and I knew I had to come back so I could help. I feel privileged to have been a part of the fight to overcome the virus.
"I felt quite overwhelmed to learn I'd been awarded this honour. It's a real privilege. I see it as recognition not just of me but of the whole team. It's a team award."
Tracy will be invited to an event at the Lord Lieutenant's Office later in the year and a garden party at the Palace, once Covid-restrictions allow.
Rowena Naylor-Morrell, Chief Executive of Nottinghamshire Hospice said: "This is wonderful news. Congratulations to Tracy, and very well deserved."