25th January 2023
Introducing Claire, our new Head of Fundraising
We're delighted to welcome Claire Herrick to the hospice as Head of Fundraising.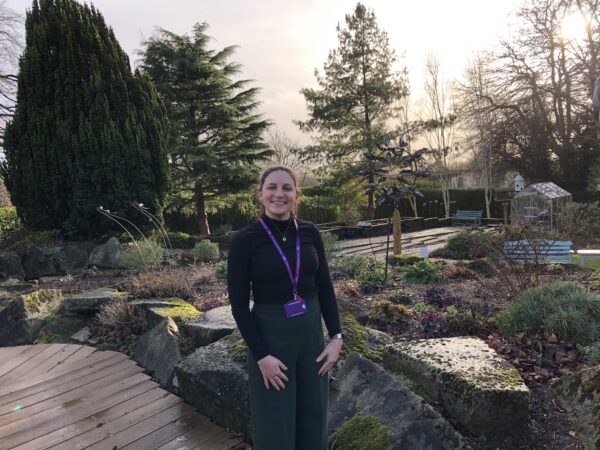 When Claire walked through the door to start her new job, it was with a feeling of déjà vu. The hospice is where she cut her teeth in her first fundraising role 12 years ago!
Claire worked at Nottinghamshire Hospice for a year in 2010-11 as Fundraising Assistant, then left to take up a role in a design agency before deciding to return to fundraising.
Fundraising roles
Since then, she's held various roles including Corporate Fundraiser at Rainbows Hospice and Regional Fundraiser for Young Lives vs Cancer (formerly CLIC Sargent), covering areas as wide ranging as Yorkshire and the north east to London and the south coast.
Claire says: "It's good to be back at the hospice! It's great to turn my focus back to the local area and to leading a team.
"I have a soft spot for hospice care having worked at Rainbows and Nottinghamshire Hospice.
"Hospices are wonderful, special places.
"It feels nice to come full circle. The organisation has changed but the building is the same and it's the same friendly atmosphere. Caring, chatty and full of wonderful staff."
Claire will lead the fundraising team – responsible for bringing in crucial income to fund the hospice services.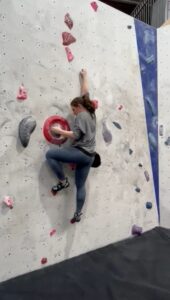 When not working, Claire leads an active outdoor lifestyle. As well as looking after her six-year-old daughter and walking her dog, she's a keen climber and a regular at bootcamp classes.
If you'd like to join our team here at Nottinghamshire Hospice, we're currently recruiting for a number of roles. Check out our current vacancies here.