14th December 2022
Introducing Deb, Deputy Director of Care
We recently welcomed Deb Elleston to our team as Deputy Director of Care.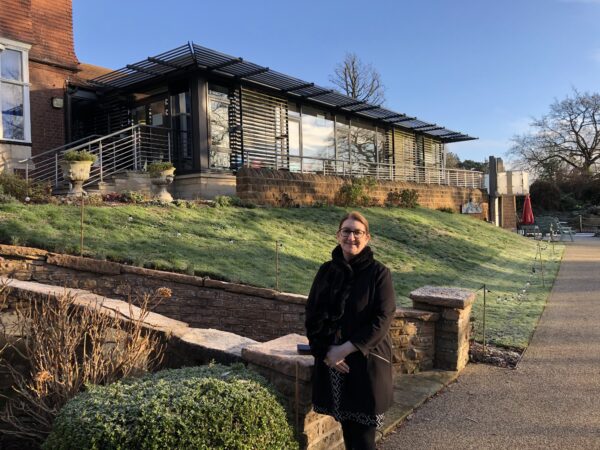 Deb joins us from Sherwood Forest Hospitals where she was Head of Service and Lead Nurse for end-of-life care for the past five years.
Passion for palliative care
Deb, who trained as a nurse in Leicester and qualified in 1988, brings with her a wealth of experience in palliative care roles across the NHS, hospice and charity sectors.
Deb said: "After I qualified, I worked on an ENT ward where I looked after people with advanced head and neck cancers. Sadly, not all of them survived, and this fostered my passion to work within the field of end-of-life care. I moved to Nottingham and took up a role at Hayward House Palliative Care Unit and have worked in palliative care services ever since."
Her career path involves several Clinical Nurse Specialist roles, a research role and a secondment as a Practitioner Health Lecturer in palliative & end-of-life care. She also worked at Treetops Hospice where she helped to set up the Day Care services 31 years ago, at LOROS Hospice where she managed the Education Team and in the community as a Macmillan Nurse.
The role
Deb oversees our Hospice in your Home services and is supporting the development and delivery of the upcoming Care Strategy.
She said: "I love it. There is lots of potential. The Senior Leadership Team are very supportive and the vision is amazing. I'm working with people who put patients at the heart of everything they do. I've joined at an exciting time and I'm confident that together we can build a great vision for the future."
Outside work, her main interests revolve around her family and friends. She and her husband Gary have four grown up children and are expecting their first grandchild.
If you'd like to join our team here at Nottinghamshire Hospice, we're currently recruiting for a number of roles. Find out more here.