19th October 2022
Introducing Julie, our new Executive Assistant
We recently welcomed Julie Rigby to the team as Executive Assistant working closely with our CEO, Rachel Hucknall and the Senior Management Team.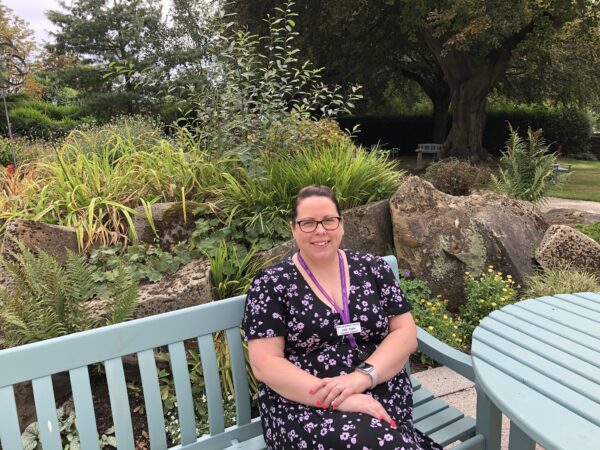 Her role includes diary management, organising meetings, taking minutes, liaising with trustees and other administrative duties across various departments.
Julie joins us after working for two Nottingham firms of solicitors/conveyancers since the age of 17 where she rose through the ranks from office junior to conveyancer.
She learnt about the hospice when she experienced its care first hand before her mum passed away in May. The hospice support enabled Julie and other family members to care for her mum at home at the end of her life.
Julie said: "Mum came out of hospital and passed away within a week. We had Hospice at Home care for two nights which was such a big help as it allowed us to go home at night-time and get some sleep.
"The nurse who came was wonderful. We felt reassured leaving Mum in the care of someone experienced and trustworthy."
When Julie came into the hospice with a donation from her mum's funeral, she decided she'd like to work here, so kept an eye on vacancies.
"I really like it here, everyone's friendly," she added. "There's a lot to learn but everyone's really helpful. It's good to know you're working for an organisation that makes a difference and helps families in the same situation we were in."
When not working, Julie spends her time Latin and ballroom dancing and looking after her West Highland Terrier Ola.
If you'd like to join our team here at Nottinghamshire Hospice we're currently recruiting for a number of roles. Check out our current vacancies here.