4th October 2022
Introducing Lorna, new Governance Lead
We recently welcomed Lorna Wakefield to our team as Governance Lead.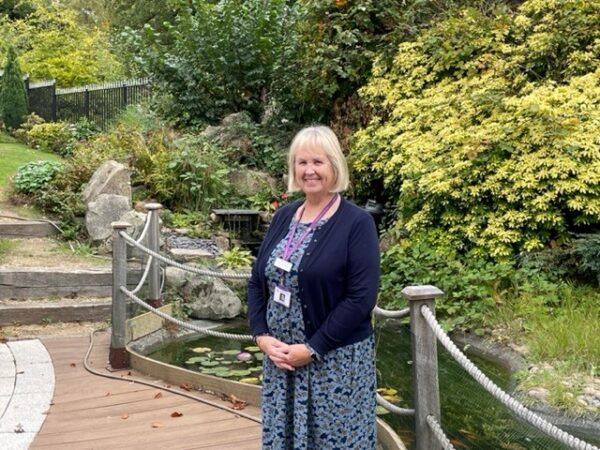 Lorna oversees policies and procedures at the hospice and manages the regulatory processes,  ensuring the organisation is in line with NICE guidance and legislation and helping the team prepare for Care Quality Commission inspections.
She joins us from the Royal British Legion where she was Policy Manager – responsible for policies and audits. Prior to that she was at Cancer Research UK, working with GP practices on early diagnosis of cancer, promoting screening programmes and messaging about getting checked out early.
Lorna said: "The hospice is a small organisation that can make a real impact on people's lives. The role has a lot of different areas so I can be involved in a lot of the support background to help people to have the tools that underpin their roles.
"It's really good to support an organisation you can see is going somewhere. It has a real drive to make a difference to people."
Making a difference
Lorna feels she has joined the hospice at an exciting time in its development.
"There are so many opportunities for driving forward good care and support in every area from care at home to the GRACE unit to the shops," she added.
"I'm really enjoying the role so far. Everyone is so welcoming, helpful and keen to talk about what they're doing. Those who've been here longer are willing to share their knowledge and expertise. It's a really friendly place."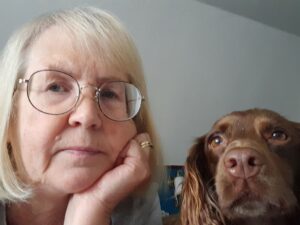 Lorna, who lives in North East Lincolnshire, works mostly from home but comes to the hospice at Woodborough Road for meetings. When not working, she enjoys gardening, cooking, and walking her three-year-old working cocker spaniel.
If you're interested in joining our team here at Nottinghamshire Hospice, we're currently recruiting for a number of roles. Check out our current vacancies here.