2nd November 2021
Introducing Paul, our new Individual Giving Fundraiser
Last week we welcomed Paul Hawkins to our Fundraising team. Over to Paul to tell us a bit about himself.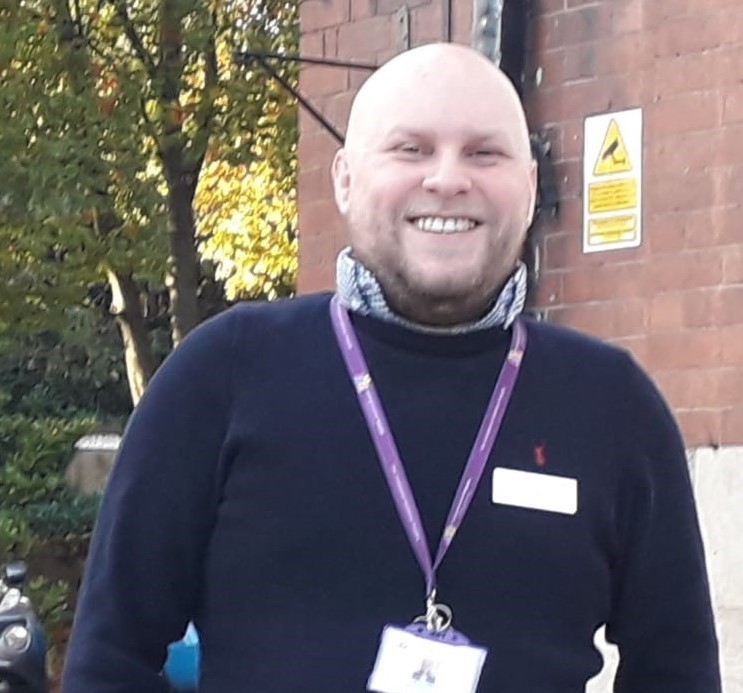 Hello, my name is Paul and I have just started my second week as Individual Giving Fundraiser at Nottinghamshire Hospice. The team at Nottinghamshire Hospice are all lovely and very welcoming and I've really enjoyed my time here so far. My role here will be to encourage people to sign up to support the hospice as regular givers to help us raise the £3 million a year we need to provide our vital services to those that need them.
My background has predominantly been in theatre and the arts (behind the scenes), during my career I have worked at Nottingham Playhouse, Curve Theatre and more recently Derby Theatre where I launched the venue's first membership and loyalty scheme. Amongst other subjects, theatre is a huge passion of mine so please do get in contact to tell me your favourite play or any recommendations of things to watch! Aside from theatre, my other passions include travel, baking, music and walking.
My previous roles within the arts have always had customer service at the heart and this is something that I aim to continue here at Nottinghamshire Hospice, putting you guys first, listening to your stories and supporting your requirements. I love meeting new people and hearing about their backgrounds, experiences and life stories.
I have spent most of my life living in Nottingham and love the city. When I was looking for new work, I was very keen to find somewhere that had a passionate ethos and that gave me a chance to give back to the city – both of these Nottinghamshire Hospice have and do in bucket loads!
As mentioned, I really enjoy connecting with people so, please do drop me and email on paul.hawkins@nottshospice.org or call me to arrange a visit to the hospice for a chat. I look forward to meeting and hearing from you all.