16th November 2022
Introducing Paula, our new Shop Support Manager
We recently welcomed Paula Watkins to Nottinghamshire Hospice as Shop Support Manager. She comes to us with 10 years experience in the charity retail sector, prior to which she had a 26-year career in banking.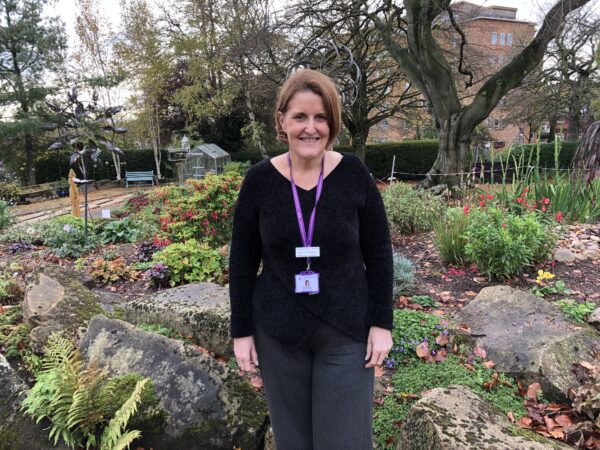 Paula joins us from Severn Hospice where she was the Shop Support Manager for a 30-shop portfolio.
Her role here involves looking after all the operational (non-commercial) elements of our shops. Her first task is to complete a health and safety assessment of all the shop premises and address any issues.
"It's about keeping our staff, volunteers, donors and customers safe, which is important and makes for a nicer working environment," says Paula.
Making a difference
"Working for a hospice is a special privilege. Each and every one of us makes a real difference to the lives of patients and their families and friends. We're each a little cog in the bigger picture.
"Nottinghamshire Hospice is going through an exciting time in its development and I want to be a part of that. Everyone is incredibly friendly here, from the Chief Executive down."
When not working, Paula, who lives in Derbyshire on the edge of the Peak District, enjoys walking with her husband and two dogs – a four-year old Jack Russell and a 12-month old cockapoo. She also has a passion for scuba diving and is a qualified dive master – qualified to dive up to 40 metres. Her preferred locations are hot sunny places but she also dives in quarries in the UK.
Paula has two grown up sons and two young step-grandchildren.
If you're interested in joining our team here at Nottinghamshire Hospice, we're currently recruiting for a number of roles. Check out our current vacancies here.