23rd November 2021
Introducing Rachel, our new Director of Care
We recently welcomed Rachel McCarty to the hospice as Director of Care. She brings with her a wealth of experience from the NHS, hospice care and the charity sector.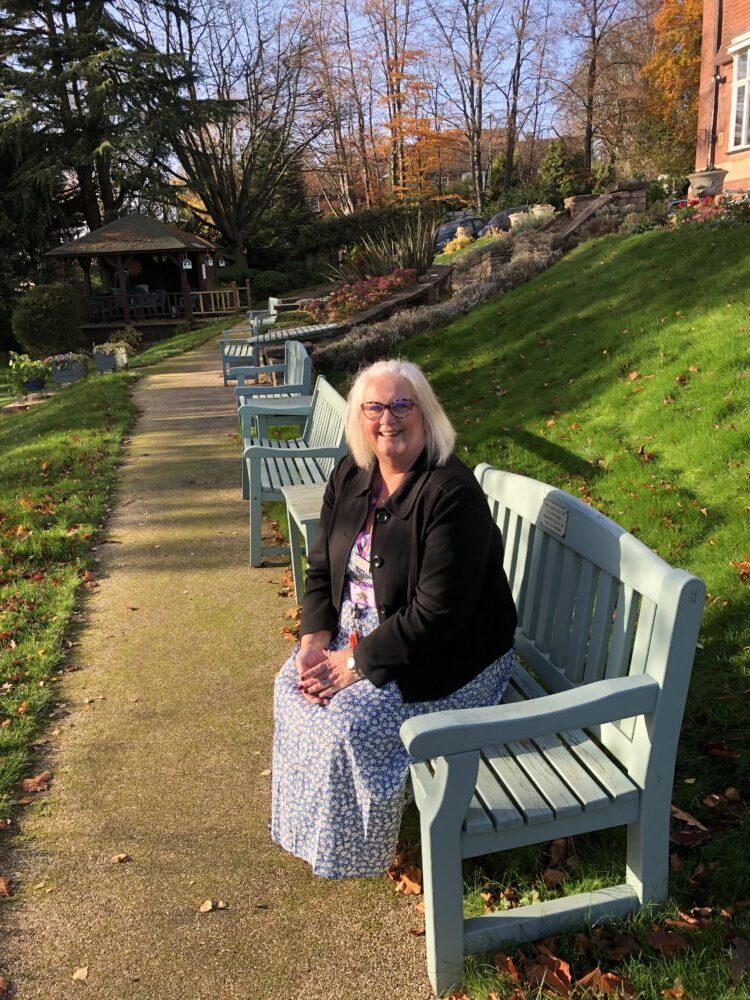 Rachel is a registered nurse who began her career in the early 1980s and has spent the majority of her working life in and around Birmingham and the Black Country, working mostly in the community.
After various NHS leadership roles, she became Associate Director for a community provider, leaving in 2011 to take up post as Director of Care for a hospice in Devon where she worked for eight years. While there she set up a Hospice at Home service which now sees thousands of patients across the  county.
She also acquired a Devonian Jack Russell called Gary who was a regular at the hospice! "He knew everyone, and everyone knew him," she said.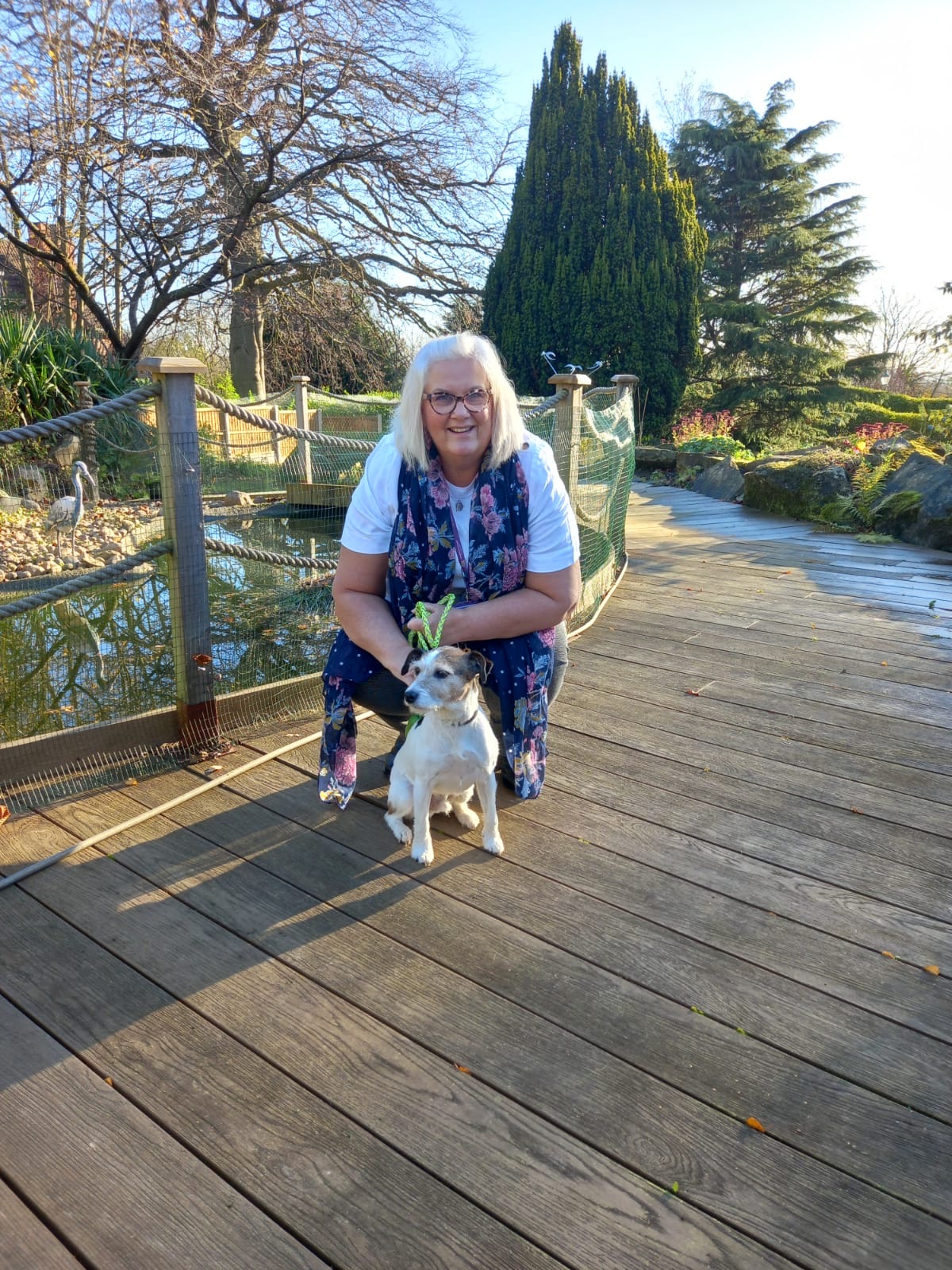 After moving back to the midlands to support her mum who'd been diagnosed with dementia, Rachel took a senior manager role at the Royal British Legion, but she was keen to return to hospice work.
"I was waiting for a hospice opportunity to come up. Once you've worked in a hospice it's in your blood and you want to come back," Rachel said.
"End of life care is so important. We have once chance to get it right for people who are dying. If we can't get it right when people are dying, when can we?"
As Director of Care, Rachel is responsible for all the Hospice in your Home services, the Therapy and Wellbeing unit and Bereavement and Carer Support, managing a team of more than 80 care staff.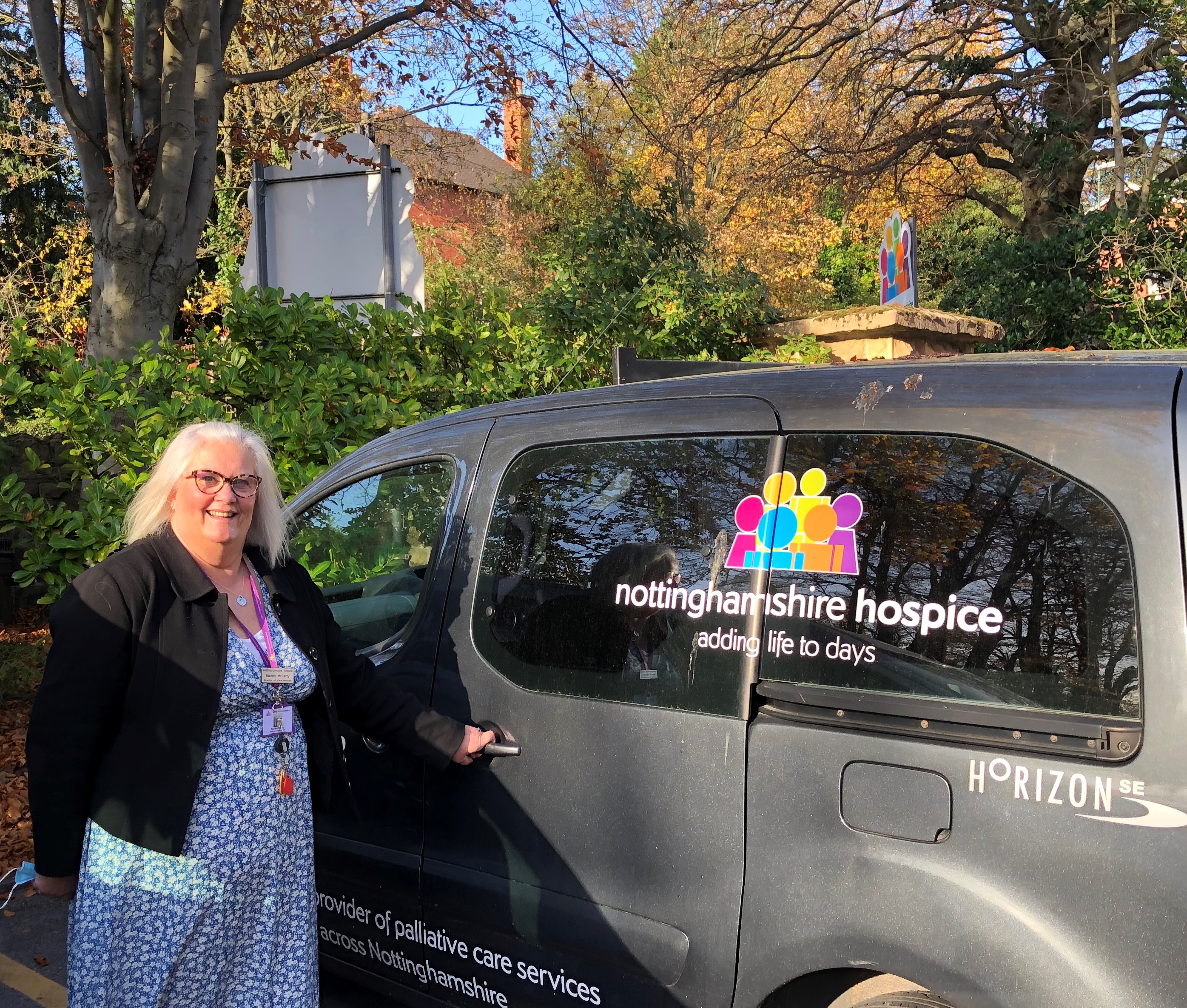 "When I came to Nottinghamshire Hospice it just felt right," she said. "The staff are committed, enthusiastic and creative. It's a great team to be part of, and I share the charity's vision around improving access to hospice care and developing services in the community."
When not working, Rachel enjoys walking with her dog and travelling. She's planning a trip to Antigua in December. She also loves crafts. She's recently tried her hand at ceramics and the ancient heritage craft basket weaving and learnt crochet from scratch. She has two grown up children.
We're proud to be the leading provider of palliative and end-of-life care services in Nottinghamshire. This includes our range of services in patients' homes to meet planned or urgent needs, therapy and wellbeing services at our unit in Woodborough Road Nottingham, and advice through our 24-hour support line. Find out more here.