13th December 2022
Introducing Sarah, Amy and Anna, our new Care team members
We recently welcomed three new members to our Care team. Sarah, Anna and Amy have all joined our GRACE unit and bring with them a wealth of experience from the NHS and community settings.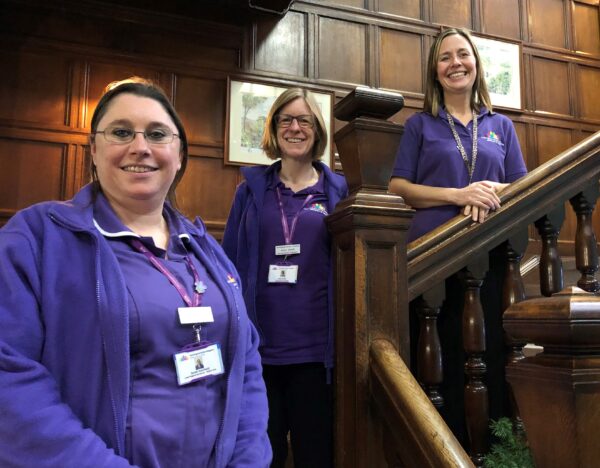 Sarah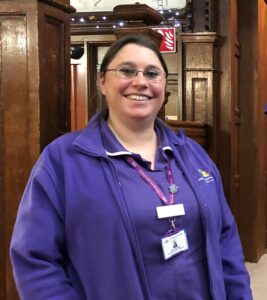 Sarah is Lead Nurse overseeing delivery of therapy and wellbeing services in the unit. A registered nurse, she previously worked as District Nursing Team leader for Nottingham Citycare.
After taking a break from nursing, Sarah says working at the hospice has rekindled her passion for the work.
"I was looking to go back into nursing and this seemed the perfect fit.
"The hospice approach to patient care really resonated with me."
It's fantastic to have the time to sit and have those conversations that matter with patients when they have long term illness. We are making a difference when it counts. Sometimes it's the simplest things that help.
"It's a whole team approach here. The hospice is like one big family."
As well as managing caseload, Sarah is on hand for patients to give nursing support if they become poorly while at the unit.
Amy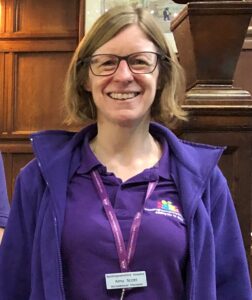 Amy is an Occupational Therapist who has worked mostly in community services since qualifying.
Recently she's worked for Primary Integrated Community Services in Nottingham West, first as a Clinical Care Co-ordinator, helping frail elderly people to manage at home and reduce hospital admissions then as a Clinical Lead in the Care Homes team supporting residents and staff.
Amy says: "At the hospice we have the opportunity to work more closely with patients and carers and to help them maintain quality of life.
"It's a holistic approach which looks at the patients as a whole and explores what they'd like to do."
"It's about enabling people to achieve those goals and return to leisure activities that they enjoy, where possible."
Anna
Anna is an Occupational Therapist and Mindfulness teacher who has worked with adults and children and previously in the adult mental health field.
She brings both skillsets to the role and is planning to set up a mindfulness group at the hospice in the new year.
Anna says: "This is a lovely role for me because I am able to be an Occupational Therapist and a Mindfulness Teacher. Everyone has been really welcoming.
"In this role you have the chance to build relationships with patients over a period of time."
All three hope to use their contacts in community healthcare to spread the word about the hospice and boost referrals.
Now that the team is in place, there are plans to expand the service during 2023.
If you'd like to join our team here at Nottinghamshire Hospice, we're currently recruiting for a number of roles. Check out our current vacancies here.