1st December 2021
Introducing Sohaib our new finance assistant and driver.
We're pleased to welcome Sohaib Ajmal to the hospice where he combines two roles – finance assistant and relief driver.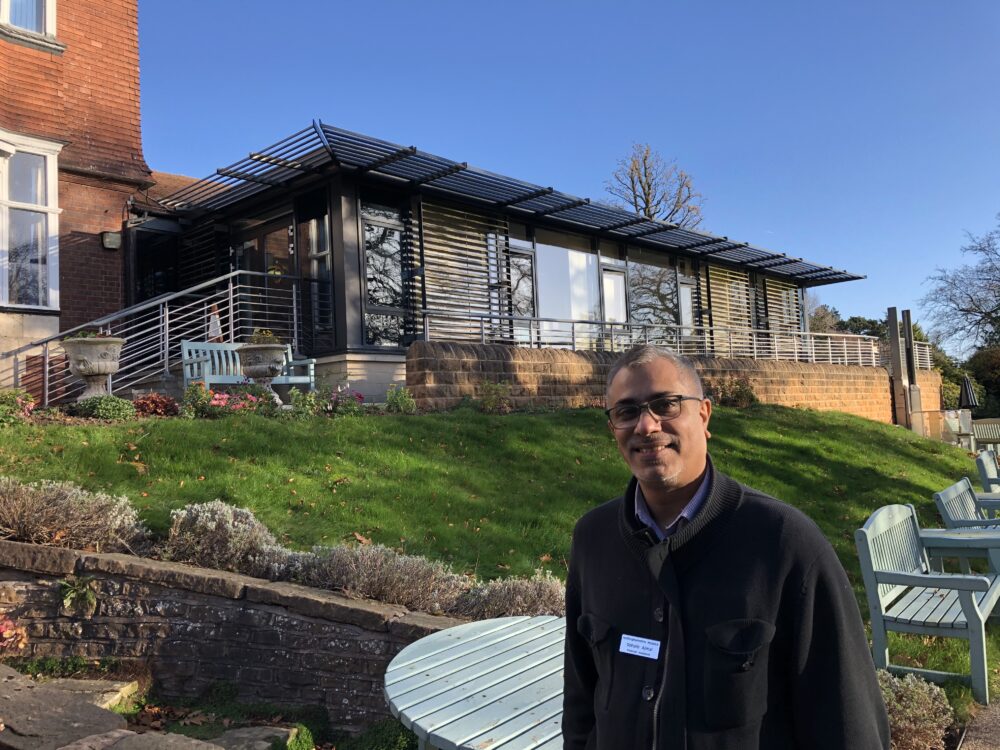 Sohaib joins the team from the NHS where he worked for five years in Finance and Procurement at Nottingham City Hospital, handing the finances of both hospital campuses.
Prior to that he was finance officer at the Iona school in Sneinton while also managing his family takeaway business.
Sohaib says: "I like working at the hospice. Everyone is welcoming and there is a friendly, courteous attitude towards the patients.
"My previous job at the NHS was very office bound and there were 5,000 staff. Here there is a sense of being part of a family. I have the opportunity to come out of my office and meet people, which I like."
Sohaib will work in the finance department three days a week and as a relief driver, bringing patients to and from the hospice, on the other two days.
Sohaib, who grew up in Pakistan, lost his own father when he was very young, and his grandfather lived with the family until he died. He says both these experiences help him empathise with the people who use the hospice services.
"Losing loved ones early is not easily forgotten, neither is caring for someone in their last days.  So when I see people in a similar position I try to relate to what they're going through."
He has three children, aged seven, twelve and sixteen, and in his spare time he enjoys buying and selling cars and is a skilled pizza chef.