29th October 2020
Literary line-up supports the hospice in Nellie's memory
This week is Dying Matters Week, and this year's theme is 'I remember'. Throughout the week we're looking at ways of remembering loved ones, such as fundraising in their memory. Since she passed away in 2018, 90 year old Nellie has inspired a whole host of fundraising activity involving three generations of her family. The latest is a programme of literary events put on by her daughter Jane.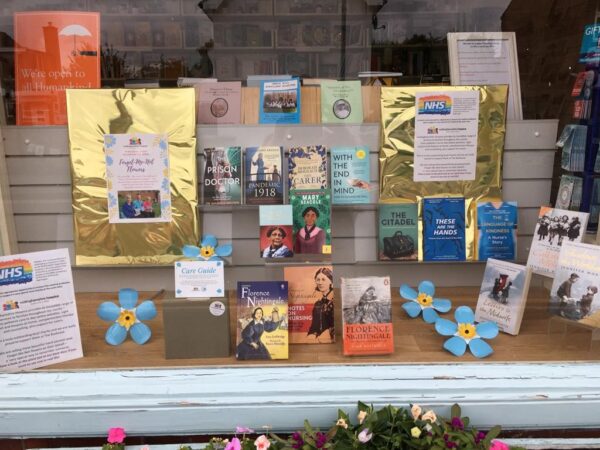 Bookshop owner Jane Streeter is putting on a series of online talks by published authors to raise funds for Nottinghamshire Hospice in memory of her mum, Nellie, who died in 2018 aged 90.
Jane, who owns The Bookcase, an independent bookshop in Lowdham, Nottingham, decided to organise the talks to bring readers and authors together at a time when events are cancelled, and to raise funds for the hospice which cared for Nellie.
The line-up includes Catharine Arnold, acclaimed author of Pandemic 1918, Mike Wilson, Bob Massey and Kadiatu Kanneh-Mason, with more to come. Instead of charging a fee, Jane has asked for donations to the hospice.
The online events are the latest in a succession of fundraising activities that Jane and her family have put on in memory of Nellie, who received Hospice at Home and Hospice Night Support care at the end of her life.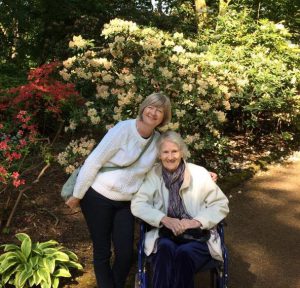 Jane, who looked after her mother at home but struggled at night, said: "In Mum's final days the carers and nurses from Nottinghamshire Hospice were just absolutely amazing. The hospice gave us the gentle, caring reassuring feeling that we wanted at the end of her life. That feeling of being in safe hands was just amazing. I can't praise the hospice enough."
In the summer, three generations of the family threw themselves into fundraising for our 2.6 challenge. The youngest family member to take part was two-year-old Nellie – named after her great grandma – who did 26 jigsaws in a day. Her young cousins Abigail, 6, and Emilia, 3, did 26 dances in a day and Jane and her husband walked 2.6 miles a day for 26 days. Between them the family raised more than £4,000.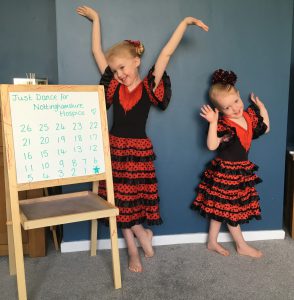 Jane added: "Mum was a very brave and beautiful person. In her final days the carers and nurses from Nottinghamshire Hospice were just absolutely amazing and I know Mum would have wanted us to support the hospice and would have encouraged us in what we are doing."
Rebecca Taylor, Community Fundraiser at Nottinghamshire Hospice, said: "The support that Jane and her family have given the hospice in Nellie's memory has been phenomenal. We're so impressed with their creative approach to fundraising and grateful for their support.
"Fundraising in memory of a loved one is a powerful way of channelling grief and of keeping the person's memory alive."
For more information about the author events go to www.thebookcase.co.uk
Nottinghamshire Hospice can help you celebrate the memory of someone special in many different ways.  From dedicating a leaf on our Tree of Life to taking on a challenge in their memory, there are lots of opportunities to get involved. Find out more here.