16th March 2022
Maria marks running milestone with race in husband's memory
Hospice supporter and volunteer Maria Mills is taking on the Birmingham 10K in May to celebrate her late husband's life and to mark 40 years of running. She's aiming to raise £350 – the cost of a night of care.

Maria, 64, began running in April 1982. She trains daily and has not had a day off running for two years. She runs between 5km and 8.5 miles each day, averaging 35 miles a week.
She's a regular at parkruns across Nottinghamshire – both as a runner and a volunteer marshal  – and has recently started running with the Up and Running social runners group.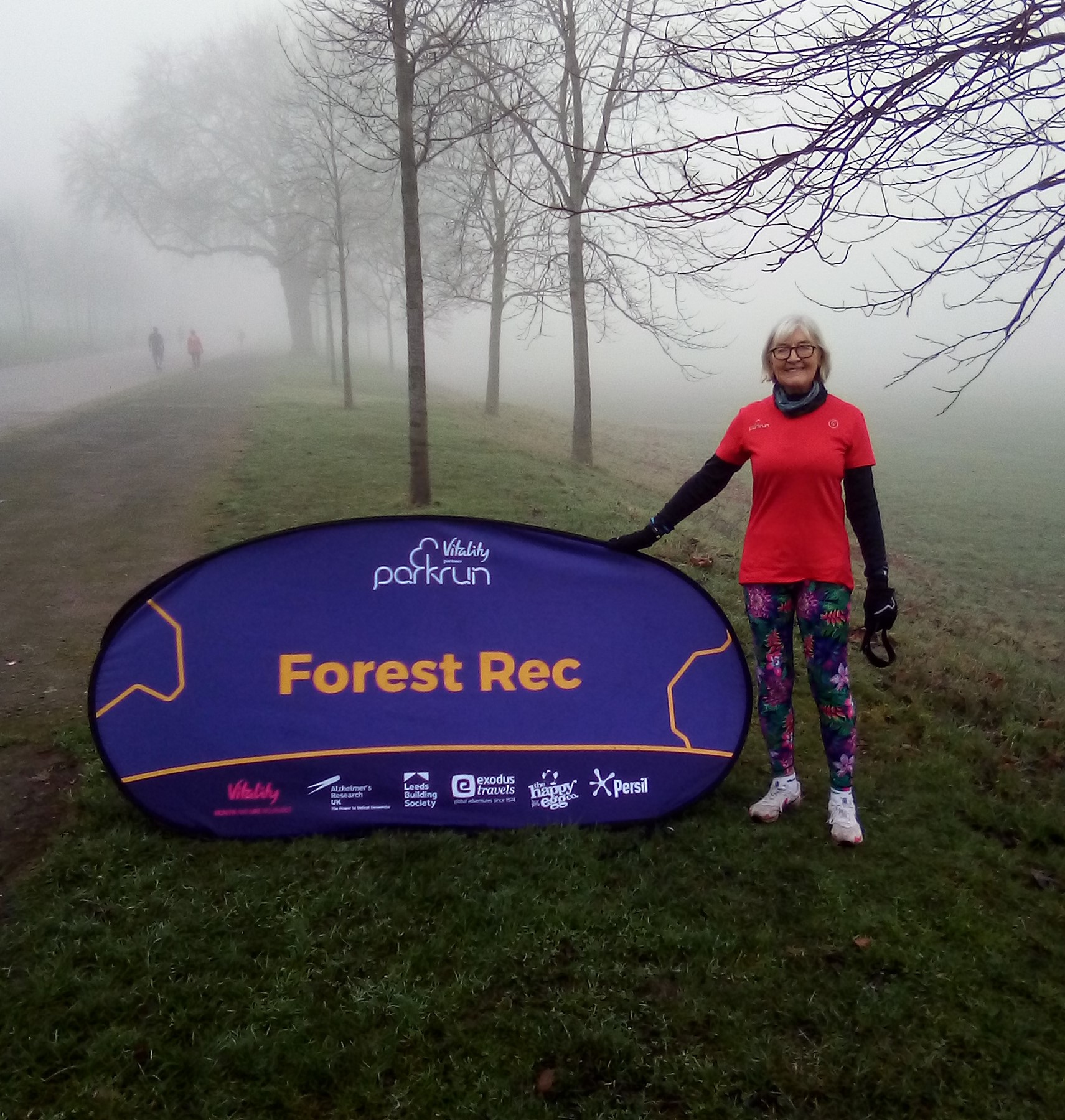 With 35 Robin Hood half marathons, seven London marathons and 27 Great North Runs under her belt, Maria says running has helped her handle her grief since her husband Steve died 15 months ago. He would have been 70 this year.
"I love running. Since Steve passed away it's helped me enormously and it's now my life. It's helped me keep fit and strong, both physically and emotionally," she said.
"Steve wasn't a runner but he was always there to support me at every race. We had wonderful weekends away when I travelled to races. My favourite race was the Great North Run, I especially loved the stretch towards the end coming into South Shields along the coast. Steve and I had unforgettable weekends up there, it was so special."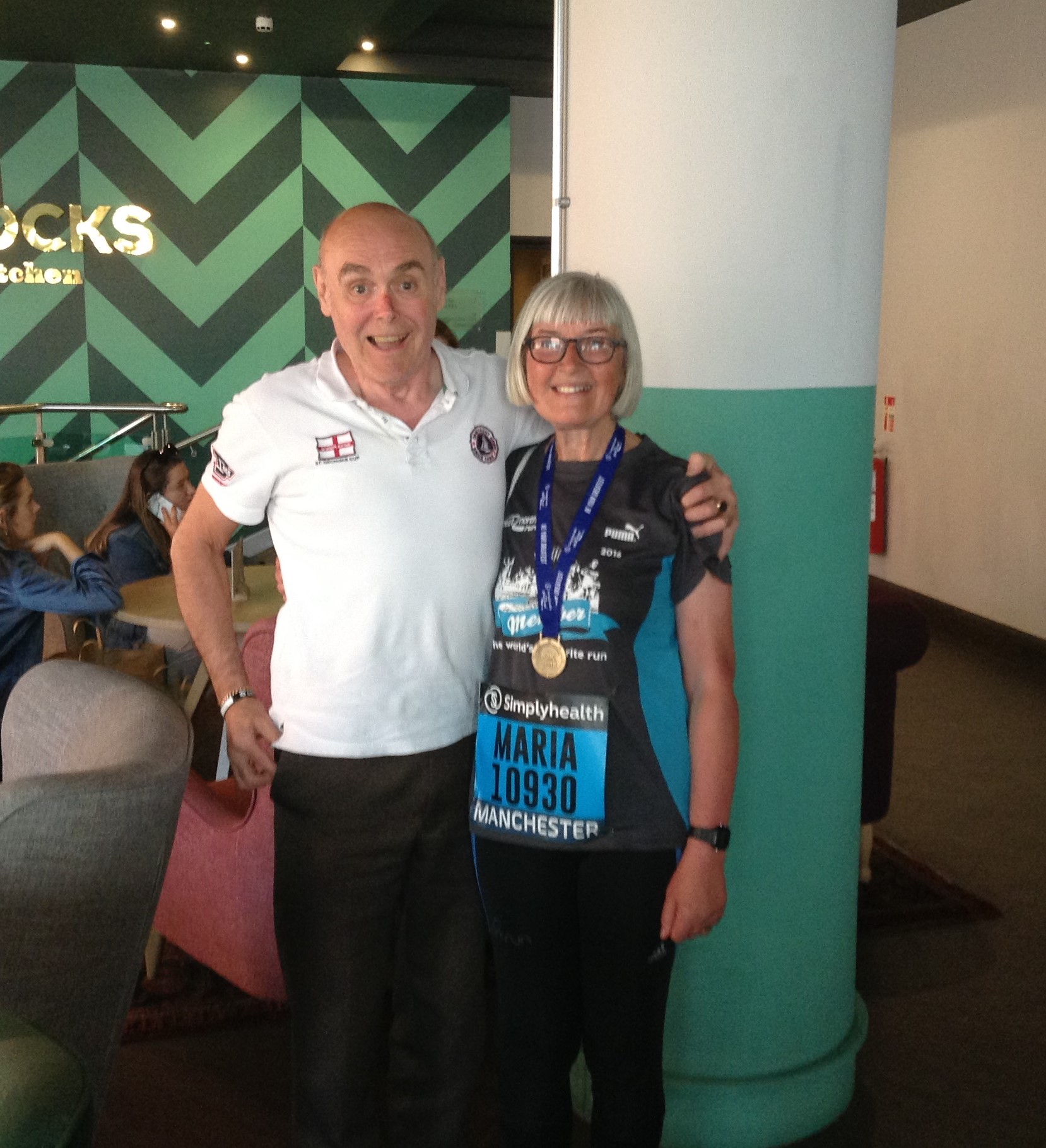 Maria finds it hard to run races she took part in previously because of the memories of Steve attached to them, so she has chosen the Birmingham 10K – an event she's not done before – which doesn't have those associations.
"We'd been married for 43 years and part of me was lost when I lost him," she added. "I'm now trying to rebuild that part of my life that's gone."
Since losing Steve she has also started volunteering at the Nottinghamshire Hospice Mapperley shop  "I thoroughly enjoy it. The people there are so nice and helpful. I'm very happy there."
To support Maria's fundraising challenge, go to: www.justgiving.com/fundraising/maria-mills4
We rely on the support of people like Maria to raise the £3 million a year we need to provide our services. If you'd like to take on a challenge for Nottinghamshire Hospice, fundraise or support us in other ways, there's lots of ways to get involved. Find out more here.