17th January 2023
Meet the Trustee: Richard Rolls
We recently welcomed Richard Rolls to our Board of Trustees. He joins us with a wealth of experience in risk management, governance and commercial management.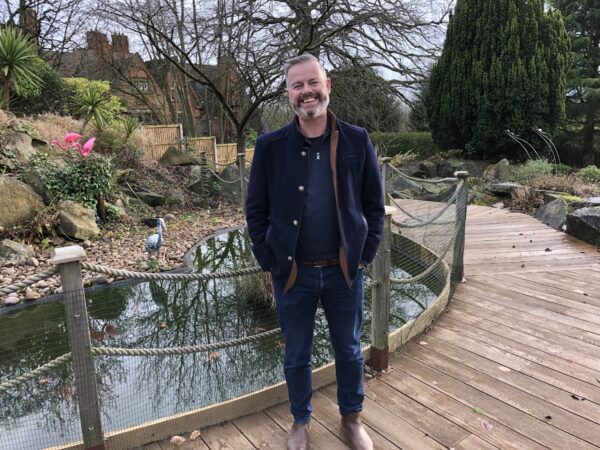 Originally from York, Richard first came to Nottingham as an undergraduate to study Physics then later trained as an accountant.
Having worked all over the world as a consultant in the airline industry, Richard held various senior management roles at Capital One for 18 years, including running customer service and being on the UK Board. Since 2021 he's been Director of Risk and Compliance at an online retail company in Manchester.
He experienced the benefits of hospice care first hand when his grandfather died in a hospice in York. His mother later worked in the same hospice.
"The care my grandfather received was wonderful," he said.
"Hospices bring joy, provide reassurance, and support people going through a difficult time.
"It's a great environment here at Nottinghamshire Hospice, with lovely people, an ambitious team and huge potential to help more people in the future.
"I hope that I can help the team as they move towards the great future they are planning."
When not working, he enjoys running, tending his allotment and playing Fortnite with his son. He is happily married and has four children ranging in age from 23 to four.
The Board of Trustees is responsible for the overall governance and strategic direction of Nottinghamshire Hospice. We're always looking for new trustees and are keen to hear from people with relevant professional skills and experience. Find out more here.