9th February 2022
Meet the volunteer: Bradley D'Souza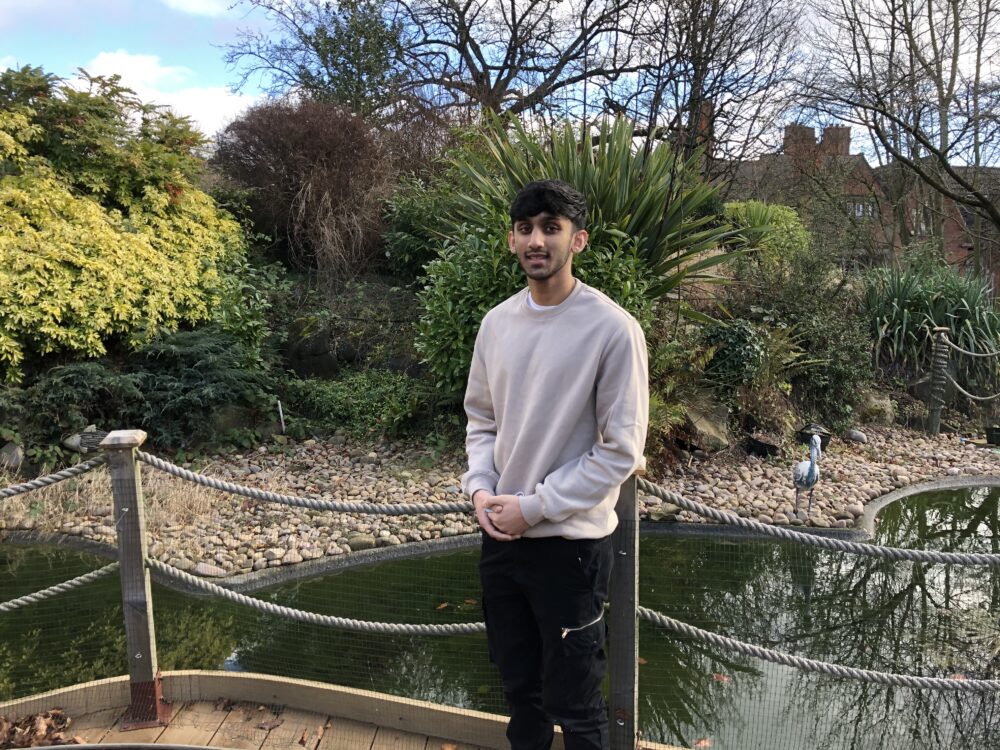 At 19, Bradley D'Souza is one of Nottinghamshire Hospice's youngest volunteers. He volunteers in the GRACE unit, where he works with patients, chatting to them, making them drinks, and helping them with activities.
Bradley, currently on his gap year before starting a dentistry degree next year, found the hospice online when he was looking for volunteering opportunities.
"I didn't realise what the hospice was about, I thought it would have beds. It's a really nice place and it's great that it's here to improve patients' lives," he said.
Bradley currently volunteers once a week, helping patients who come for therapy and activities such as tai chi, arts and crafts and baking.
"I like spending time with patients, talking to them and helping them do things they enjoy," he said.
Bradley, who has been volunteering at the hospice since October, feels his experience will help him in his chosen career of dentistry where he's looking forward to working with patients on a one-to-one basis and building up trust and confidence.
He went to Trinity School in Aspley and hopes to go to University in Sheffield, Manchester, Liverpool or Plymouth.
Volunteers like Bradley are incredibly important at Nottinghamshire Hospice – we simply couldn't provide our services to patients without them. Volunteering is also great way to be part of the community and give something back. Find out more about our volunteer roles here.