1st June 2022
Meet the volunteer: Elaine Gallagher
During Volunteers Week we are celebrating the vital contribution of volunteering at the hospice and featuring some of our wonderful volunteers. Today we bring you Elaine's story.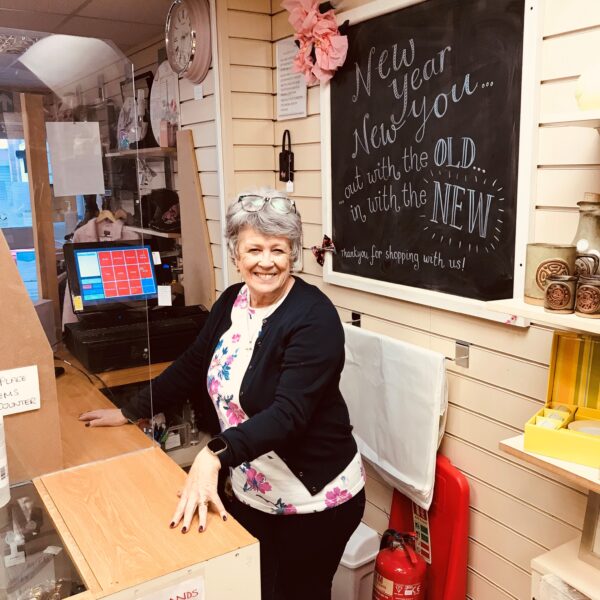 After retiring from her work as a medical secretary at a GP practice, Elaine started looking for opportunities for voluntary work.
She now volunteers regularly at the West Bridgford shop.
"I put myself forward online, saying I was looking for volunteering work and the hospice got in touch. Then lockdown happened so it was months before I could start," she said.
"I'd never been in a charity shop before except to donate items. Now I buy loads of stuff at the shop!"
Variety
Elaine likes the variety of the work.
"I do all sorts, from steaming the clothes and accepting donations to helping customers and ragging. There's always something to do and there's a use for everything. I love it!
"It's a nice friendly charity to work for. When I went for my induction it came over strongly that they care for their volunteers," she added.
"My advice to anyone considering volunteering is 'go for it' you get a lot of satisfaction out of it. You meet different people from different walks of life."
Volunteers are crucial to our work at Nottinghamshire Hospice. We couldn't provide our services without them. Find out more about volunteering opportunities here