30th December 2020
Molly's marathons raise £1K in three-generation fundraiser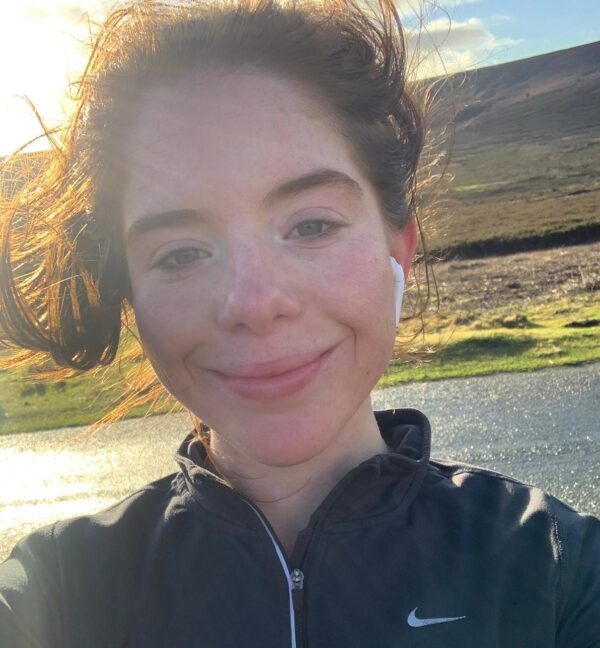 Three generations of a Mapperley family have supported Nottinghamshire Hospice's Light up a Life appeal in memory of a much-missed husband, father and grandfather.
Stuart Davison received care from the hospice at the end of his life, enabling him to be discharged from hospital and spend his last weeks at home with family around him.
His granddaughter Molly, 22, pledged to run the equivalent of a full marathon each week throughout the festive season to raise funds to say thank you for her granddad's care.
She's been running the distance around the Middlesbrough area where she currently lives, doing runs of around six miles in the morning before work and half marathons at the weekend. She runs in all weathers. Her last run was on Christmas Eve, bringing the total distance run to 111 miles.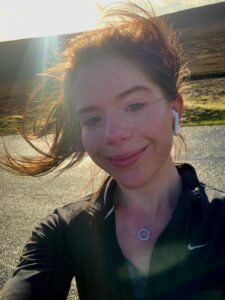 Molly smashed her original target of £350 – the cost of providing care for a night – in less than 24 hours, doubled her target to £700 and has smashed that too – raising £750. She's now put that together with some funds she raised earlier in the year to bring the grand total to £1,000.
Stuart – pictured below – was diagnosed with lung cancer in 2014 and given a year to live, but the cancer quickly progressed and he was taken to Nottingham's City hospital. He wanted to be at home so the hospice stepped in to care for him in his final weeks. He died at home aged 62.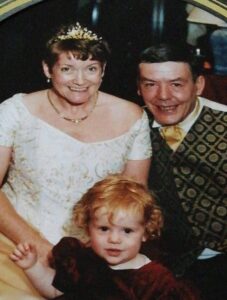 "It meant so much that he could come home to Grandma," said Molly. "He had a hospital bed at home and night support from the hospice from ten at night till seven in the morning.  It meant he had more time with Grandma. He wrote a diary every day in those final weeks where he got his thoughts and feelings down on paper.  He might not have felt comfortable doing that in the hospital setting.
"The hospice care was wonderful. So I wanted to say thank you for all the work they did for Granddad. It helped the whole family.
"Christmas 2020 has been difficult for all of us, but for people approaching the end of their lives, and their families, it will be an especially hard time. Nottinghamshire Hospice provide invaluable palliative end of life care and support those who really need it. It's a charity close to my family's heart. I'm proud to be able to support them."
Molly's auntie Gemma (Stuart's daughter) has also supported the appeal, purchasing several of the festive Forget-Me-Not flowers in her father's memory.
And Molly's Grandma, Carole, has given her time to volunteer for at the hospice shop in Mapperley for years as a way of saying thank you for her husband's care.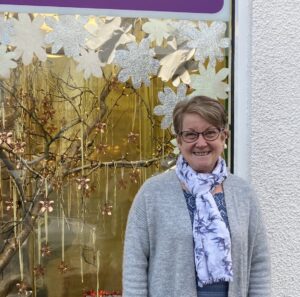 In the new year the family also plan to light up Nottinghamshire Hospice's historic tower in purple – Stuart's favourite colour – to remember and celebrate his life.
Rebecca Taylor, Community Fundraiser at Nottinghamshire Hospice, said: "It's wonderful that all three generations have chosen to support us in different ways to honour Stuart's memory. We're so grateful for their longstanding support and the funds raised by Molly's challenge will go a long way in supporting another family."
At Nottinghamshire Hospice we rely on the support of our local communities to raise the £3 million a year we need to provide our services. This year that support is more crucial than ever as the charity faces a shortfall of £150,000 due to shop closures and cancelled events. If you'd like to fundraise for us, there are lots of ways to get involved. Find out more here.