2nd December 2021
National Grief Awareness Week: David's story
During National Grief Awareness Week, we also look at the affects of the pandemic on grief. Our bereavement support team tell us that since the pandemic, some people have been taking longer to process their grief and may need support for longer. Today we bring you David's story.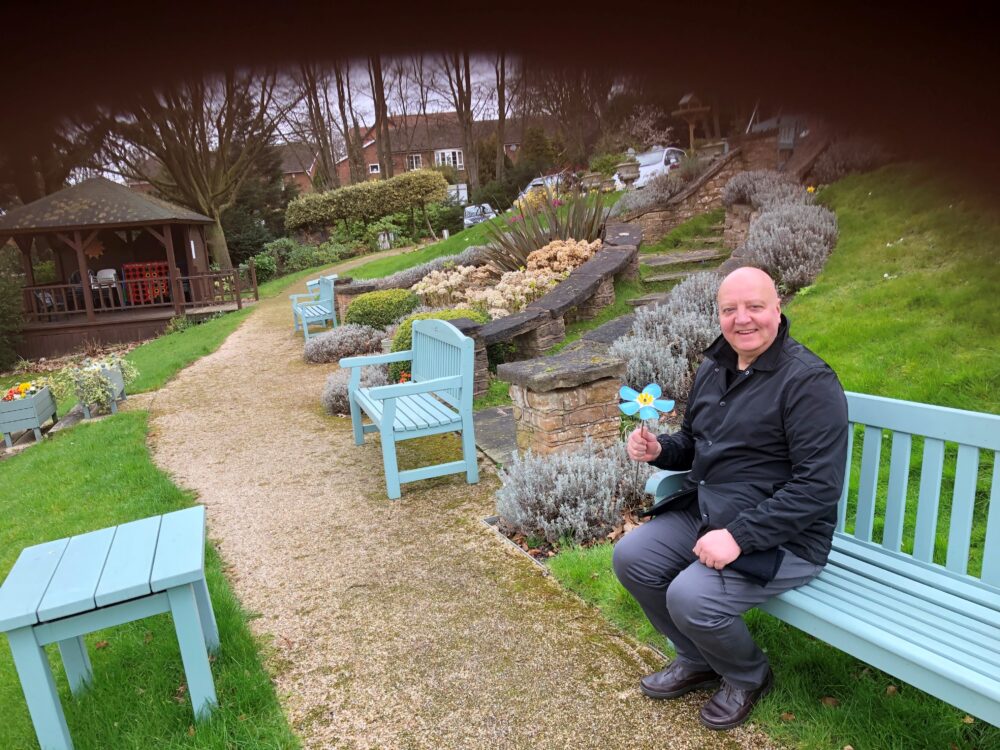 David cared for his mother Gina at home for 15 years, giving up work in 2011 to look after her full time.
Gina, who had Parkinsons, became seriously ill three years ago and had several spells in hospital where she was not expected to last, but each time was discharged home where David continued to care for her until her death in June 2019.
After she died, David – who had already lost both his brothers to cancer – struggled to cope with feelings of loss, loneliness and guilt, and started coming to the hospice for weekly bereavement counselling.
David said: "I didn't think I'd like coming here but everyone is so kind. It's wonderful what you do here.
"I don't think I'd have got through without the counselling at the hospice. It was my lifeline."
Although Gina had carers who came in for three to six hours a week, David did most of the caring alone, and it left him exhausted.
"I was absolutely shattered. Even the medics at the hospital noticed how shattered I was."
David's caring role affected his social life and relationships, leaving him feeling very alone. After his mother's death he struggled to rebuild a social life, and the pandemic coming soon afterwards has increased his feelings of isolation.
Further support
Now the hospice has offered him further support as he continues to suffer with grief and loneliness.
David said: "It's been very tough. I've kept my head down and carried on but found it more and more difficult, especially with no family to talk to. I'm going to have some more counselling which I'm hoping will make me feel stronger.
"If it wasn't for the hospice, I don't think I'd be here. They saved me from the depths of despair. I'm so grateful for the support, and for the fact that they are still there for me."
When David is feeling stronger, he hopes to start volunteering for the hospice and for an animal charity.
Debbie Hastings, Bereavement Support Services Manager at the hospice said: "Over the past 18 months we have found that people contacting our bereavement service are struggling more with their grief and taking longer to process and accept it. The pandemic has made a huge impact on how individuals are able to process their grief. Grief has become much more complicated."
The death of a close relative or friend can be devastating and can bring about very strong emotions, and grief affects people in different ways. This is why at Nottinghamshire Hospice we offer bereavement support tailored to your individual needs, including emotional support and counselling.  Find out more here.