2nd October 2018
Pawsome day had by all at Vintage & Retro Fair and Dog Show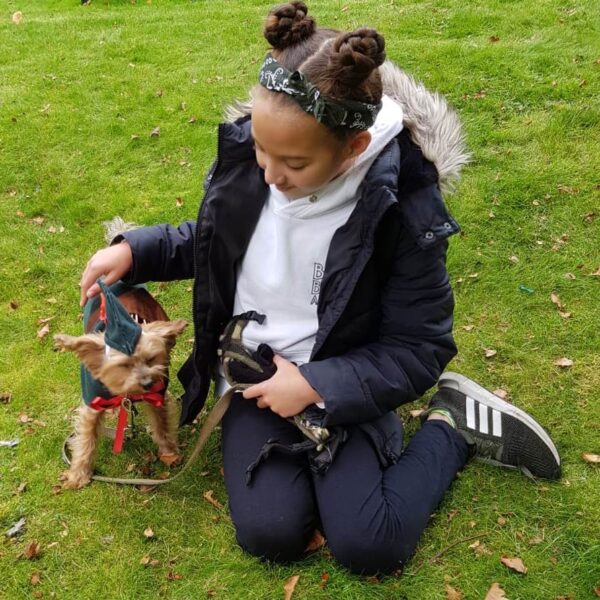 It was waggy tails all round at Nottinghamshire Hospice on Sunday as visitors and their four-legged friends trotted along to our combined Vintage and Retro Fair and Dog Show.
Around 400 people came to browse the stands for beautiful vintage clothing, jewellery and other collectables while their canines competed in categories including waggiest tail, dog most like its owner, best trick, handsomest dog and best looking bitch.
Best in Show winner was Yorkshire Terrier Buster – pictured  here with owner Esme. Buster came dressed as Robin Hood, complete with hat, bow and arrows. He proved to be a master of disguise, earlier in the show he was dressed as Rocket Man!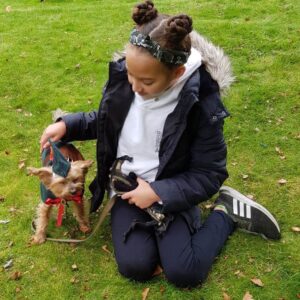 The event raised more than £2,600 to help patients throughout Nottinghamshire with a terminal illness.
Head of Retail Penny Cooper said: "The event was very successful especially considering we were competing with the Robin Hood Half Marathon on the same day. Thanks to all who came along to support us and to all those dogs who led their owners along on the day!"
The next event at Nottinghamshire Hospice will be the Hoodwinked Farewell to the Flock event from 12-14 October – a chance to see all the Hoodwinked robins together for one last time in our illuminated garden – followed by the Festive Fair on November 25th where there will be a wonderful array of festive gift stalls and local food and drink producers.