23rd October 2018
Robins fly at auction for £130k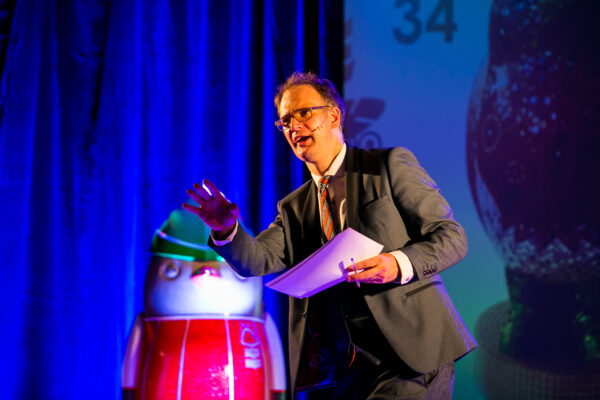 Robin sculptures sold at auction for a phenomenal £133,300 on Thursday in the grand finale to the Hoodwinked project.
Auctioneer Charles Hanson performed to a packed audience with an estimated 150 people in St Mary's Church plus another 200 registered to bid online.
Hoodwinked sculptures each sold from between £3,000 to £5,800, with proceeds going to Nottinghamshire Hospice, charity partner for the project.
Rowena Naylor-Morrell, Chief Executive at Nottinghamshire Hospice, said: "What a fantastic night it was. The amount raised will make a huge difference to the patients and work of the hospice. It has been an incredible partnership with the council and Wild in Art and we are particularly delighted that two of the robins were bought by the Sherwood community via a crowdfunding project supported by the whole community.
"We have been at the heart of the community for almost 40 years, providing free palliative care to families across the city and county and with the continuing support of our amazing donors and volunteers we look forward to delivering our service for another 40 years."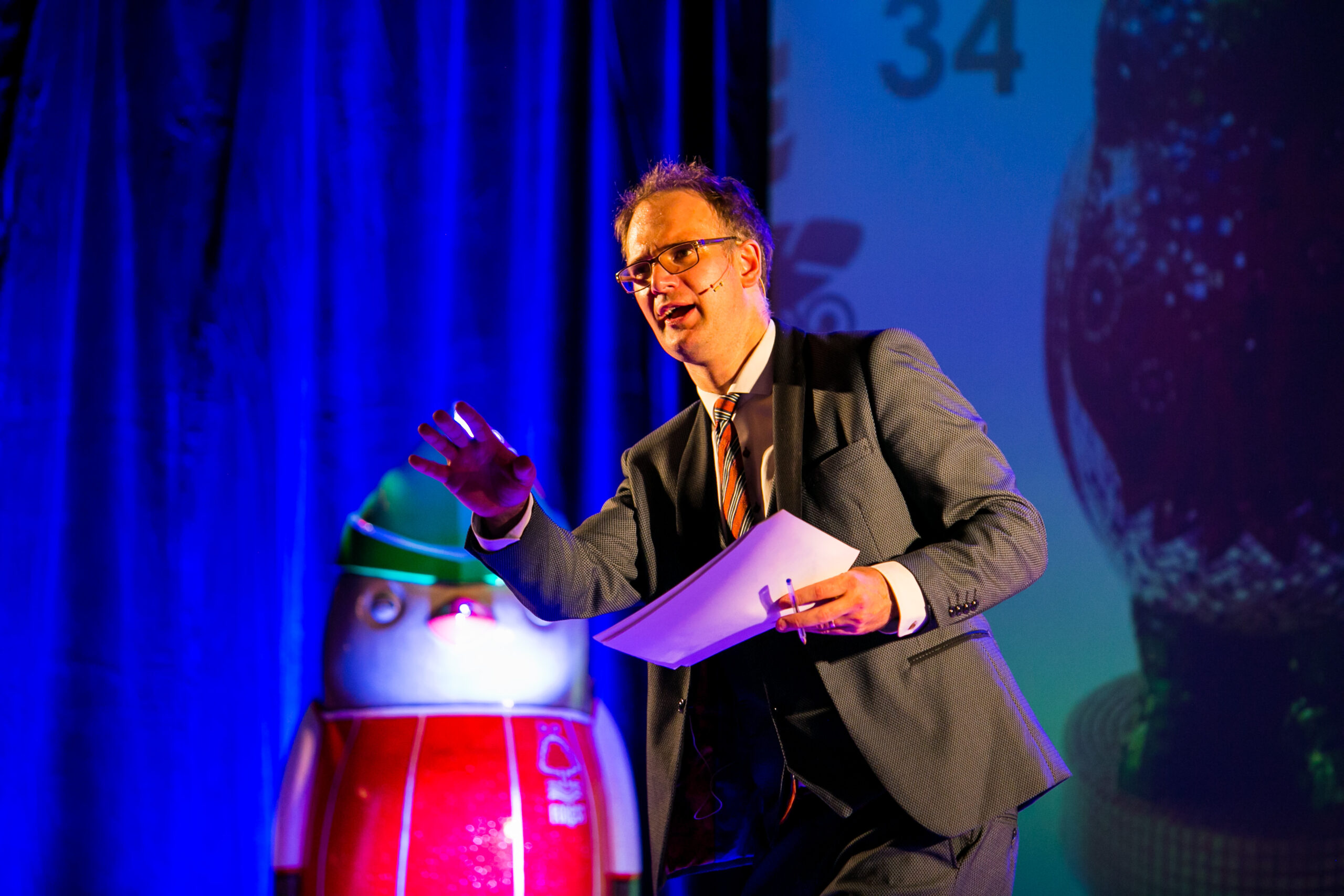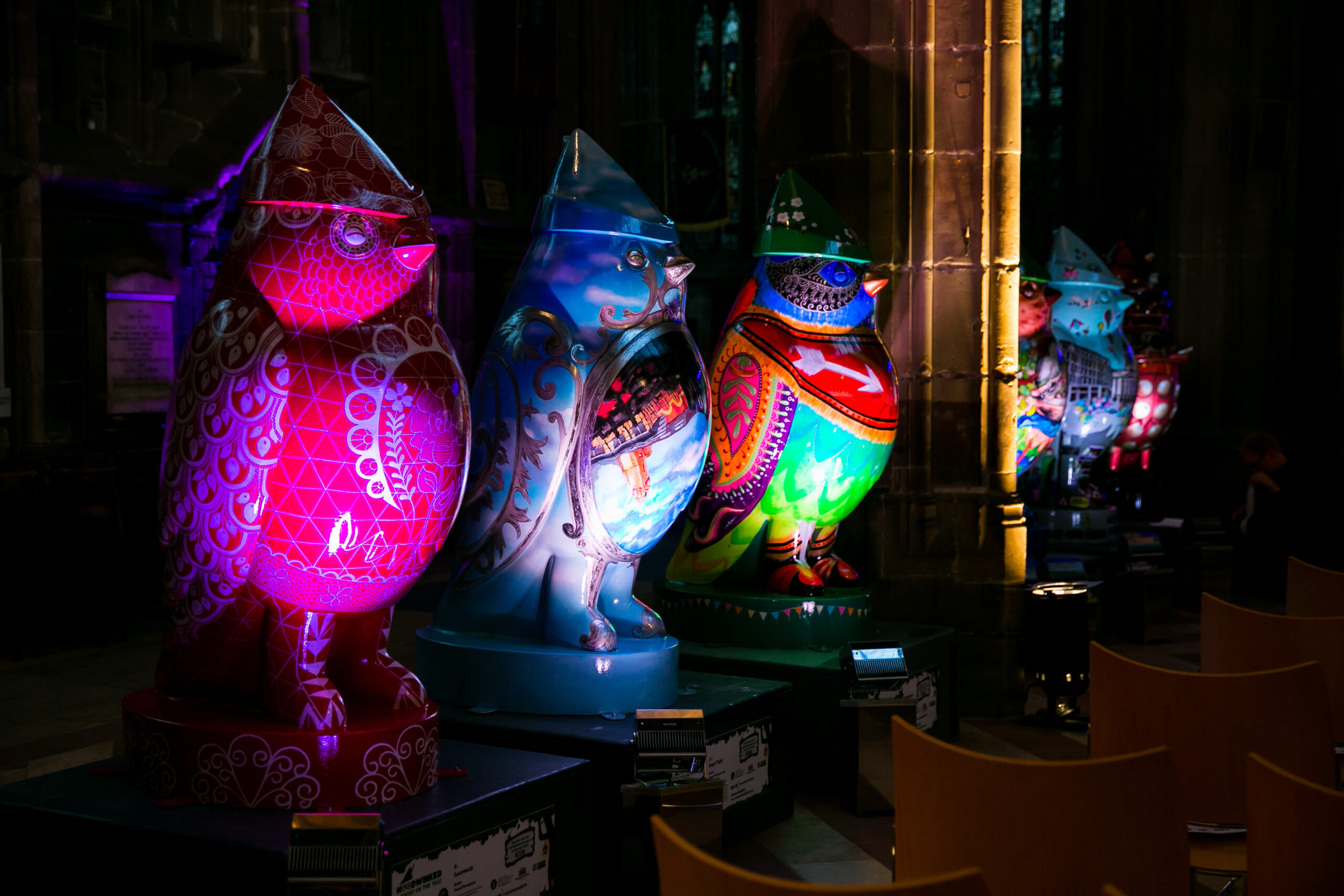 Among the successful bidders was footballer Wes Morgan, formerly Nottingham Forest defender and now captain of Leicester City. He bought 'What's Notts', the robin sponsored by Radio Nottingham, which has his name on it along with other Notts celebrities. He also bought 'The Major Oak' as this was his nick-name when he played for Forest.
'Hands of Hope,' the robin which patients helped design and paint, is coming home to the hospice thanks to the generosity of  Derek and Denise Johnston – close neighbours of the hospice for the past 18 months – who successfully bid for the sculpture.
Derek said: "When we read that the patients had painted the robin we just had to buy it and give it back to the hospice. It just felt the right thing to do. That robin had to come back.
"We also bought Captain Jack Robin for our own garden because we like it, but it was always our intention to buy Hands of Hope back for the hospice. We got into a bidding war towards the end so it got quite competitive but we're happy we got it for the hospice as we knew you'd like to have it back for the patients."
Anita Harris, Head of Fundraising at Nottinghamshire Hospice said: "We're so delighted that our kind new neighbours have bought Hands of Hope back for us. We are particularly fond of this robin as it has so much emotional significance for us here at the hospice. Everyone, especially the patients involved, are delighted to see it come back.
"Thank you so much to all our wonderful bidders, sponsors, artist and partners who helped make Hoodwinked such a fabulous project. We're sad to see the robins go but delighted that some of them will be staying local."
A group from Sherwood, who clubbed together to buy a robin and raised more than £7,000 in a week, ended up buying not one, but two robins for their community!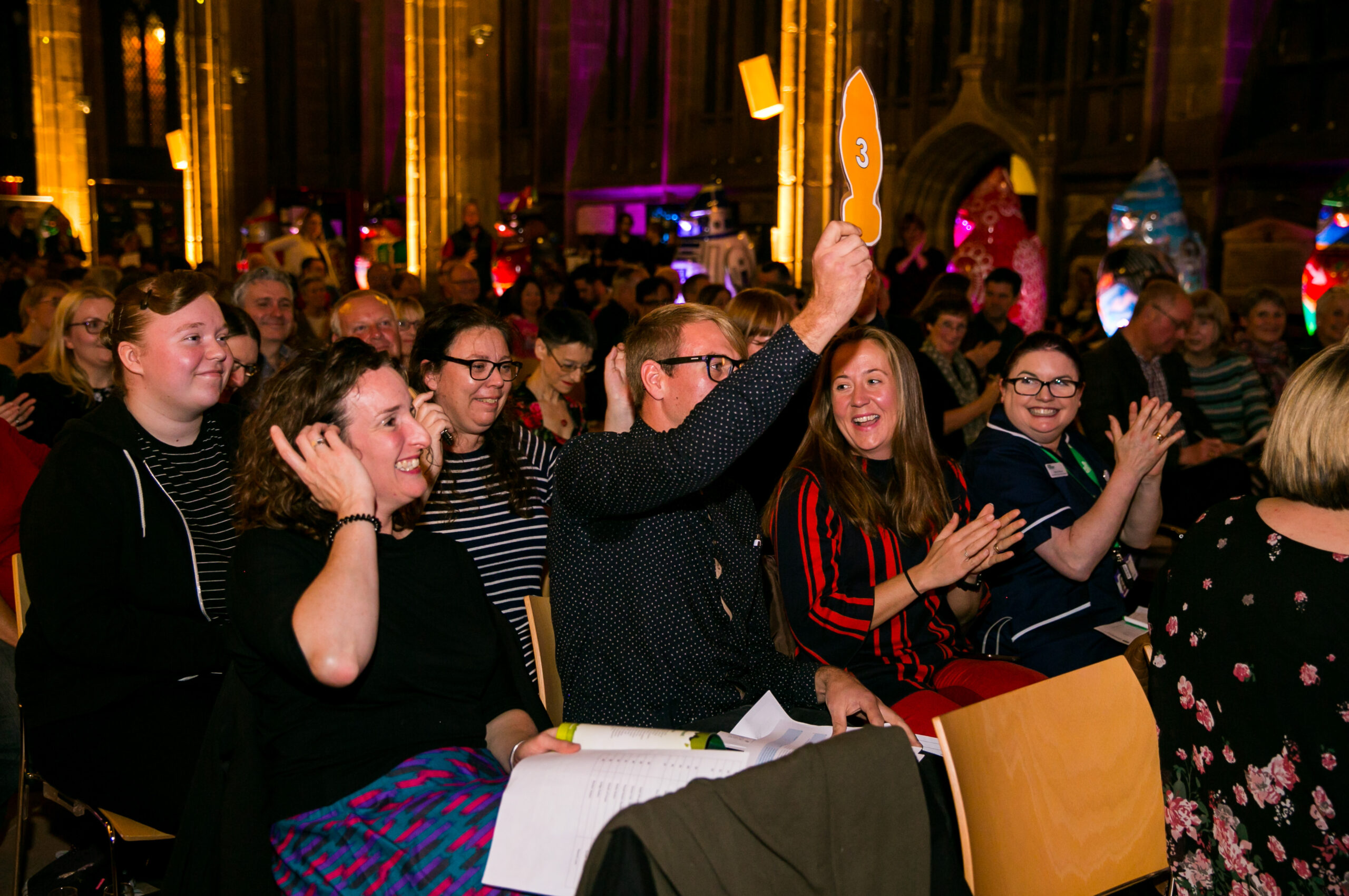 Fireman Dan Walker, (pictured bidding) who set up the crowd-funder, said: "We went for 'Carnival Celebrations'  partly because local artist Jess Kemp designed it, partly because it's a beautiful Robin but also because its description fitted us to a tee 'this flamboyant robin reflects how local cultures and communities come together.'
"You wouldn't believe how nerve-racking holding your hand in the air is! I have to say I was prepared to go all in for this particular Robin as it was creeping higher and higher but to a resounding cheer from everyone we won it at £4000. We had just over £3.4k left in the budget and were still receiving pledges so the message came back from the group – go for two!"
With help from Wild in Art Director Charlie Langhorne, who threw in a £300 top up the last minute, the group were able to beat off competition from internet bidders and secure the 'Nottingham Forest' sculpture as well.
Eleri Tunstall, another member of the Sherwood Community group, said: "We all got totally swept up in the idea of supporting the hospice and bringing a robin home to Sherwood. The auction itself was an emotional rollercoaster and it was an honour to be there. The whole community is still buzzing and we're now busy coming up with plans for the future of our new residents."
The robin that brought in the most was Royal Robin Redbreast, the mosaic sculpture sponsored by Castle Rock, which sold for £5,800.
Councillor Dave Trimble, Portfolio Holder for Leisure and Localities, said: "It's been wonderful for Nottingham City Council to partner with a local charity to deliver the Hoodwinked Wild in Art trail, providing a free, fun activity for so many local people this summer. I'd like to thank everyone who made Thursday's auction such a great success, raising valuable funds for the hospice who provide much needed support to local people who are going through difficult times."