1st April 2021
Sammy runs 120 miles in honour of grandad
Sammy Tomlinson set herself the challenge of running every day in March and raised £1,0000 for the hospice as a thank you for her grandad's care.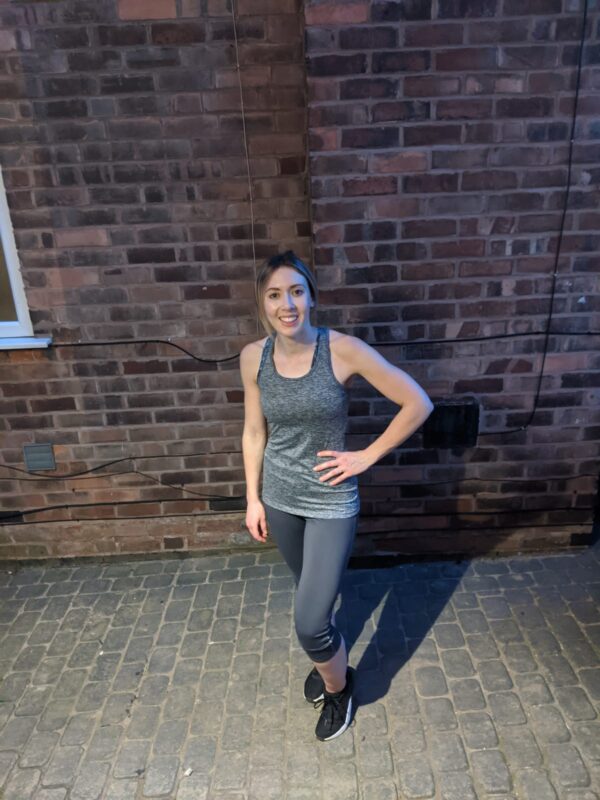 Sammy has been running distances of three to nine miles each day in memory of her granddad Bruce. She completed her last run on Wednesday.
Bruce was one of the first patients to be fast-tracked out of hospital by the Hospice Outreach and Discharge Support service (HODS) after it was set up last year.
He had spent 25 days in hospital before lockdown was announced last March, after which his family were not allowed to visit, so they were keen to get him home. The hospice stepped in with round-the-clock care which enabled him to spend his final days at home.
Sammy – pictured below with her grandad and family – said: "Thanks to the amazing work of the nurses and staff at Nottinghamshire Hospice, who offered my grandad 24-hour care at home, we were able to bring him home for the last few days of his life, which was very important to us all. The nurses that came to look after Grandad were so wonderful. The service is worth its weight in gold."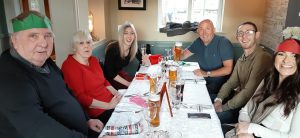 During the month, she has been running every day after work,  running 120 miles in total. She's planning to carry on running and hopes to complete a half marathon in the Easter holidays.
Sammy, who teaches Year 6 (10-11 year olds) at a school in Clifton, added: 'I moved to this school to be closer to my grandparents but because of Covid I've not been able to comfort my grandma as much as I would have liked to.
"It would have been grandad's birthday in March so I decided to run throughout the month to remember him and to support my grandma in her grief. Because of Covid, she's been isolated in her grief. This way she knows she's not forgotten and that Grandad's memory lives on.
Sammy, who gets married in October, is also supporting the hospice through her wedding favours.
She has raised more than £1,000 – more than doubling her £300 target.
Rebecca Taylor, Community Fundraiser at Nottinghamshire Hospice, said: "We're so impressed by what Sammy has done to honour her grandad. We're really grateful for all her support."
If you'd like to raise money for the hospice in memory of a loved one, there are lots of ways to get involved. Find out more here.