10th April 2019
Team takes on Nepal trek challenge for Notts Hospice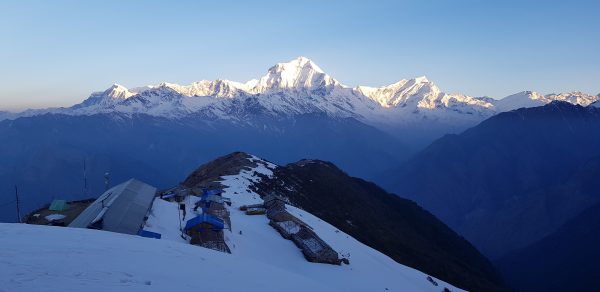 Hospice supporters Michael Pearce, Richard Blades, Tim Standley and Daniele Rizzo have raised more than £750 by trekking for 11 days in the Nepalese Himalayan mountains.
The team, all in their 50s and 60s, trekked for up to seven hours a day across challenging snow-covered terrain around the Annapurna Sanctuary area.  They undertook the expedition in memory of two very dear friends who died of cancer recently.
Michael said: "It was a magnificent trip with stunning scenery, spectacular views and wonderful local Nepalese people. It was tough in parts but well worth it.
"There were so many highlights. Reaching the top of Khopra Ridge, the highest point on the trek at 3700 metres above sea level was one, but my favourite part was meeting the local people and staying one night with a Nepalese family in their Homestay."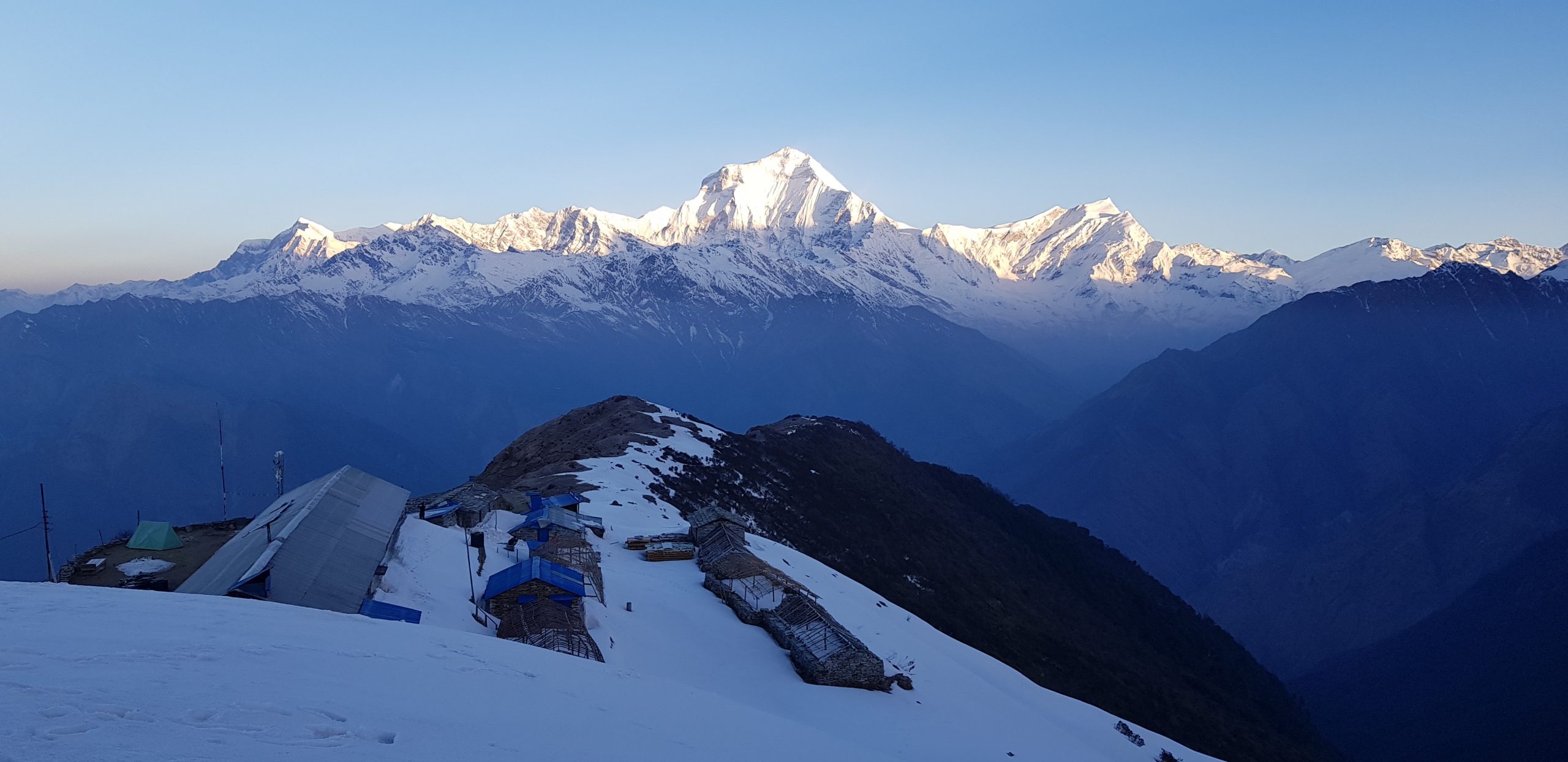 The trekkers spent most nights sleeping in tea houses which offer basic accommodation along the route, and lived on a diet of dal bhat – a local nepalese curry dish containing rice, potatoes, lentils, spinach and chutney. all ingredients grown locally.
No stranger to long distance trekking, the group have previously walked the UK Wainwrights Coast to Coast path, and part of the Camino in northern Spain as well as other long distance trails.
Michael and Richard have close ties to the hospice which is why they chose to support us. Michael's wife Jill is a Day Therapy volunteer and Richard's wife Judith is a Hospice at Home nurse.
Anita Harris, Head of Fundraising at Nottinghamshire Hospice, said: "We're impressed by what they have achieved and very grateful for the money they have raised which will provide crucial care and support for patients across Nottinghamshire and their loved ones."
The team are still collecting donations. To support them go to their fundraising page.
If you fancy taking on your own challenge to support Nottinghamshire Hospice, we have a whole host of opportunities in our Spring into Action campaign.