16th December 2021
Tower shines green in Neil's memory
Tonight our tower is lit green in loving memory of Neil Pascoe, who received care from the hospice in his Kegworth home at the end of his life.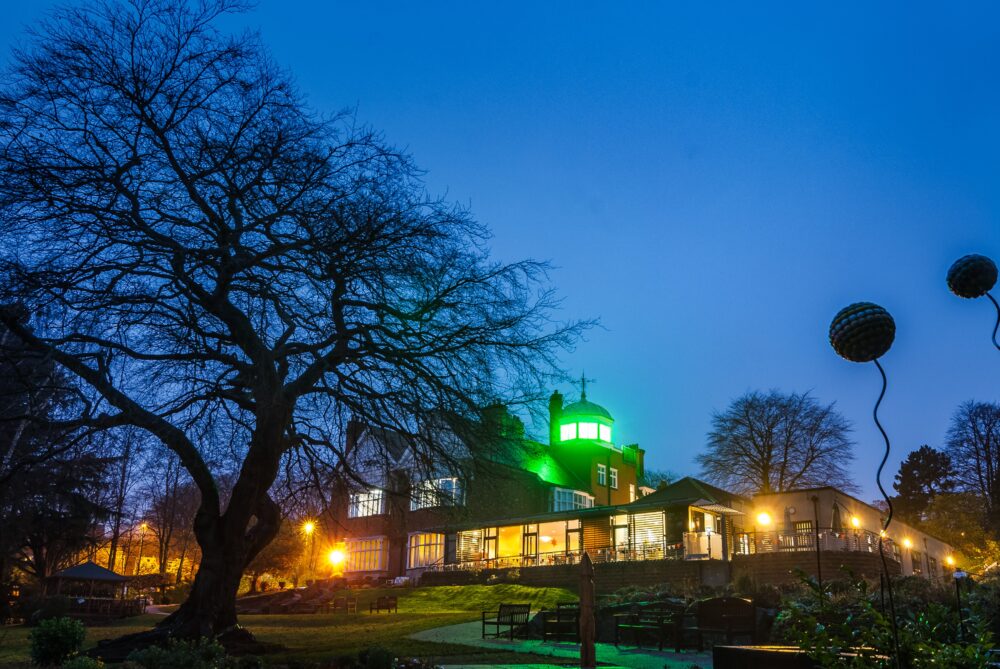 Neil, from Kegworth, pictured below with his three sons, was diagnosed with bladder cancer in 2013 and with surgery and treatment he went into remission for a few years.
Unfortunately, his cancer returned and spread. In 2019, he had been in and out of hospital for many months, but when there was nothing more to be done there was only one place he wanted to be – home.
Nottinghamshire Hospice stepped in with Hospice at Home care for the last few nights of his life.
His daughter Victoria said: "Dad was struggling in hospital so we brought him home for those last few weeks, but it was exhausting, particularly for Mum who took the brunt.
"Caring for 24 hours a day takes its toll. When the hospice got involved it gave us all break we needed.
"It was fabulous to know he was being so well cared for whilst we slept allowing us to recharge our batteries for the next day. I'm not sure how much longer we could have continued at home without their support.
"The care from the hospice allowed us to keep him at home which is where he wanted to be. It enabled him to die with dignity in his home of over 40 years."
Neil died at home with his wife Linda and his family around him.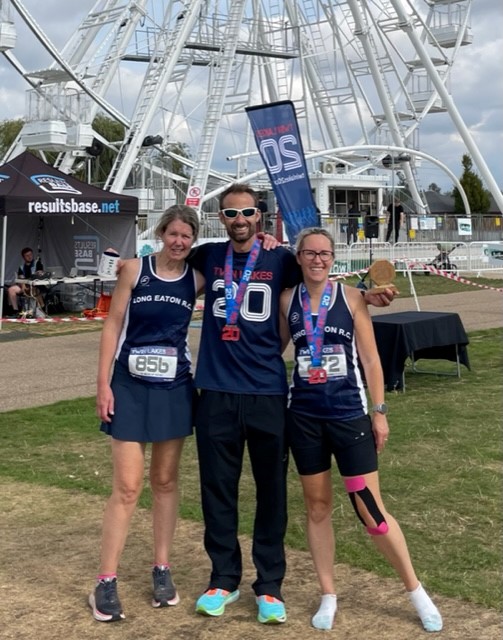 In September, Victoria – pictured (right) above, ran the Twin Lakes 20-mile event in her dad's memory, raising the money to light the tower for a night as a celebration of his life and a thank you for his care.
Victoria added: "Dad was a big Leicester Tigers fan which is why we chose green."
For a donation of £350 – the cost of a night of care – families and friends can light up the hospice tower in a colour of their choice in memory of someone special. Find out more here.