1st June 2021
Volunteers' Week: Jeanette's story
Jeanette Riley started volunteering at Nottinghamshire Hospice seven years ago after she retired from a 45-year career in mental health nursing.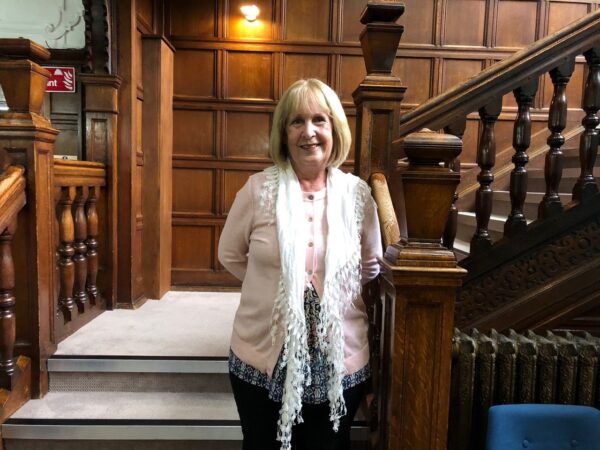 Jeanette, of Mapperley, had heard about the hospice and the difference it made to those at the end of life, so she wanted to give her time to help out in her local community.
Jeanette says: "I'd heard good reports about the hospice and it really lived up to those reports. It's such a friendly, inspirational place. It's a privilege to be able to help people at the end of life. They were such happy people, they loved being there and looked forward to their 'day out' at the hospice.
"I've made life-long friends among the other volunteers and we've all really missed coming in. I'm so looking forward to being able to meet patients face to face again."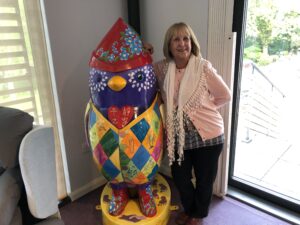 Prior to lockdown last year she volunteered in Day Therapy, where she became known as the 'nail lady' for her expertise in giving manicures to patients. She also helped with games and activities and generally putting patients at their ease.
Since the first lockdown was announced, Jeanette has been part of a volunteer cohort who have kept in touch with patients through weekly welfare calls. Not only has this helped patients feel less isolated, it has provided useful information for the Care teams where patients have needed extra support.
Responding to the call for vaccinators
When the callout came for vaccine volunteers, Jeanette volunteered as she felt with her nursing background she could help with the situation. She trained in February and is now a qualified vaccinator with St John's Ambulance, administering Covid vaccines at a centre in Hucknall.
She says: "It's rewarding to feel that in some small way I am making a difference and helping with the fight against the pandemic. People often arrive nervous for their vaccine, but they leave smiling."
Jeannette has put her name down as a 'meet and greet' volunteer for the GRACE therapy and wellbeing service due to be up and  running in June.
"A big part of my reason for volunteering is to give back to an organisation that has an impact on a person's life. It will be nice to come into the hospice building again. I've missed everyone and the building itself, especially the beautiful gardens."
Volunteers are crucial to our work at Nottinghamshire Hospice, we simply couldn't provide our services without them.  Volunteering is a great way to be part of the community and give something back and we have lots of roles to suit your experience and interests. Find out more here