1st June 2021
Volunteers' Week: Shahnaz's story
Shahnaz Aziz became a volunteer Trustee at Nottinghamshire Hospice three years ago after being encouraged to apply for the role.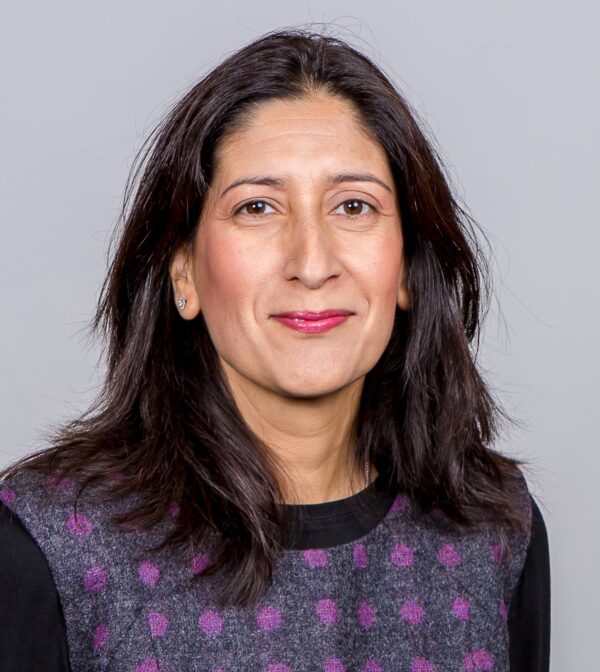 She brought with her a wealth of experience, insight and skills from a career spanning health and social care, voluntary sector and the NHS and a professional background in social work.
Shahnaz says: 'A fellow Trustee approached me initially as they felt the organisation might benefit from my expertise. I also wanted to get some Board level experience.  I believe charities deliver essential front-line services and Nottinghamshire Hospice is up there with the best. I wanted to play my part in helping steer the organisation deliver excellent end of life care for our communities.
"I'm a Nottingham lass and have known about the Hospice for many years, but I always thought it was a bedded unit – a place where people came to die. I was surprised to learn that the service Nottinghamshire Hospice provides is quite different.
"Enabling people to die with dignity and offering a good end of life in the privacy of their own home, surrounded by those they love, is crucial.
"All too often we hear stories of poorly planned end-of-life care that goes against people's wishes. Nottinghamshire Hospice offers invaluable end-of-life care in ways that matter to people. Our dedicated staff deliver person-centred care for individuals and their families."
Community effort
Shahnaz says she is proud of the way staff, supporters and volunteers all work together to help patients and their families.
"As well as the care we provide, our amazing charity also plays an invaluable role in raising awareness and generating income to continue the work, and the hundreds of volunteers devote free time and support. It feels like a community effort."
Shahnaz also brings experience of equality, diversity and inclusion to the role and is particularly keen to help the organisation deliver inclusive end of life care to diverse communities across the city and county. In addition to being a Trustee, she also chairs the Quality and Safety Committee.
She is keen to encourage others to join the Board too. Her advice to anyone considering becoming a Trustee is: "Please join.  We need people who can bring passion, energy and expertise to support this progressive organisation deliver high quality end of life care. We'd love to hear from you.
"End of life affects us all.  It's great working with people who are passionate about delivering high quality, safe and effective services. I'm pleased I can play a small role in steering delivery of excellent end of life care for our local communities."
We're always looking for new trustees and are keen to hear from people with relevant professional skills and experience. Find out more here.